Christmas in japan
クリスマス

A commercial December 25th
Year after year, the Christmas spirit has managed to find its place in a Japan that worships gifts. More celebrated with lovers and friends than with family, the Christmas period is a special moment in the Japanese lifestyle.
Christmas in Japan, equivalent to the French New Year
In Japan, Christmas has been incorporated as a popular commercial holiday that people love to celebrate. The majority of the population is Shinto and Buddhist, so the religious craze around December 25th and the period itself does not exist.
Illuminations, gifts, and a moment of love: this is how Christmas has managed to find a place for itself in a country with such different traditions. The big brands offer good deals in order to sell their stock and attract customers for end-of-year gifts.
Here, Christmas is above all a question of gifts! As a family, the event is focused on children because young Japanese believe in Santa Claus, while couples tend to spend Christmas together at KFC, and not as a family.
In reality, beyond the illuminations and gifts, Japanese Christmas is more like the French New Year. Teenagers and young adults will then tend to spend Christmas with their friends, while lovers prefer to enjoy the holiday in complete privacy.
As a result, booking a hotel on this date is very difficult as couples book their rooms months in advance.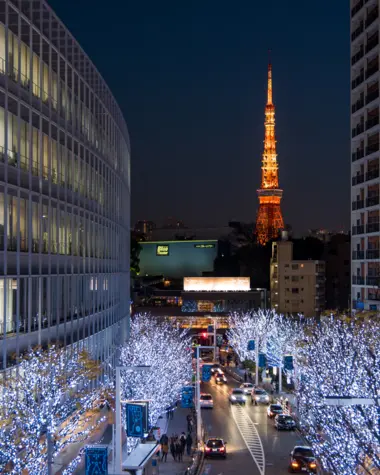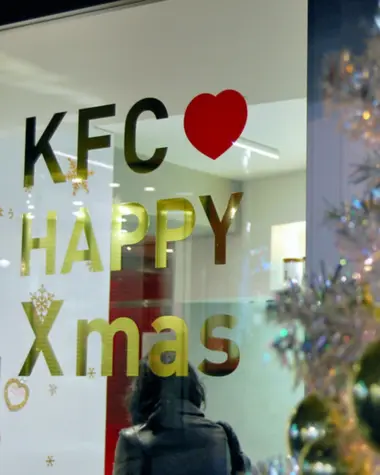 On the contrary, the New Year in Japan is celebrated with the family! It is a moment of family sharing, in complete intimacy with loved ones. While Japanese Christmas approaches a festive side rather focused on gifts and KFC, the New Year is closer to Western Christmas, with the family with a more traditional meal and atmosphere.
A partially exported New Year's Eve
On the plate too, we mark the occasion: if the couples will gladly go to French restaurants to mark the occasion, the customary meal is not the Christmas turkey... but the famous seals of the KFC.
The religious aspect not having been exported, December 25 is not a public holiday. On the contrary, December 23 is a holiday in honor of Emperor Akihito.
See also: Top 5 Christmas lights in Tokyo
All the themes of the city