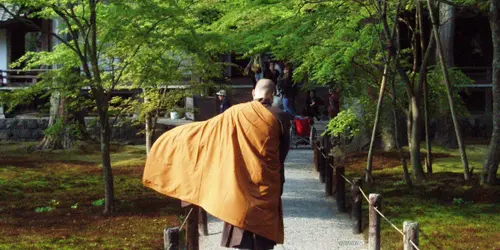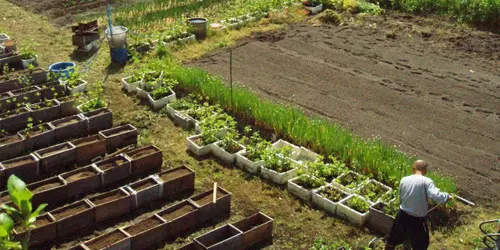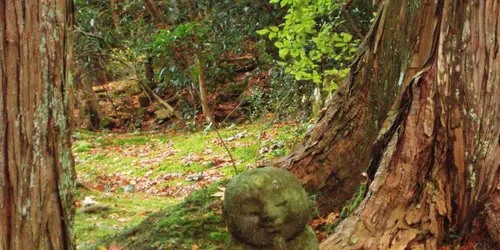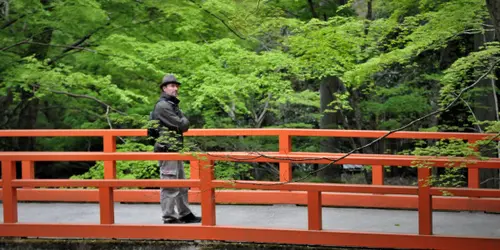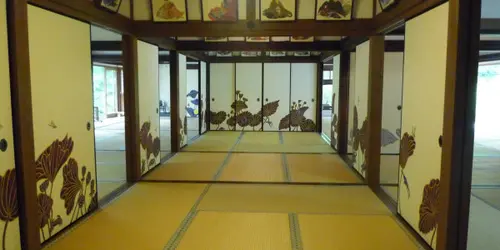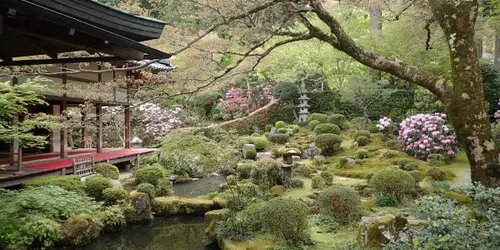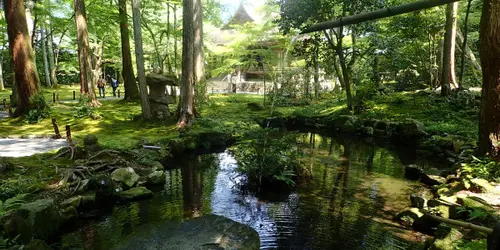 Getaway to the village of Ohara
Leave the city behind and take a private tour of rural Japan in the Buddhist village of Ohara.
Guided tour of the village of Ohara
This day offers the chance for any curious visitor to get a glimpse of a side as important as it is little-known: the rural Japan of rice paddies, woods and fields, with the added bonus of the possibility of visiting two wonderful temples in the same day, often neglected due to their remoteness.
Travel into the Japanese countryside
Kyoto is the northern tip of the Kansai Region triangle and its 18 million inhabitants. Ohara is even further north. As far as the shores of the Sea of Japan, 100 kilometres away, there is nothing but a succession of steep valleys.
Ohara is a very pleasant village, with houses scattered on either side of the road and the river running between fields and forests. The small narrow road that we will walk along is lined with small shops where mainly tsukemono are sold, the brine vegetables which Kyoto is famous for, many of which come from the fertile Ohara plain.
Tendai Buddhism, the origin of Shomyo
Ohara is known as the centre of shomyo, an ancestral chanting style associated with the Tendai Buddhist school. After passing through the gate of the Sanzen-in temple, green floods the eye. The green of the moss on old stone lanterns or at the foot of maple trees filters the sunlight, until it turns a bright yellow or red upon autumn's arrival. The Amidadô, a wooden pavilion almost 1,000 years old, radiates a powerful sense of sobriety. It houses three remarkable statues made of wood, lacquer and gold leaf, also dating from the Heian period (794-1185), shortly after the founding of Kyoto. Temple-lovers will be able to continue their amazement by visiting the Hosen-in, its ancient 700 year-old 5-barrel pine tree and its blood-stained ceiling strips, which were originally the floorboards of the Fushimi Castle where 370 Samurai were disembowelled.
Rural Japan and its delights
In Japan, as in other countries, people try to preserve or revive the taste for authenticity and good products. Foodies and other lovers of the land should be fully satisfied with this day out. After a walk through the rice paddies and gardens, the visit will carry on to a small local restaurant by the river, where the cuisine is entirely made with local organic vegetables. Food lovers' galore, the place is well worth a visit!
Private guided tour
Your guide will meet you outside Demachiyanagi station at 8:50 am for a trip of about 5 hours in the Ohara countryside. You will also have lunch with your guide in a restaurant along the way, recommended by your guide for its delicious, local Japanese cuisine. 
Please note that this activity is only in French language.
Not included in the offer
- Lunch - Paid admissions - Transport
Cancellation policy
Up to 7 days before: 0%
Between 7 days before and 5:00 p.m.the previous day: 50%
After 5:00 p.m.the previous day and same day: 100%
Location
---
Getaway to the village of Ohara