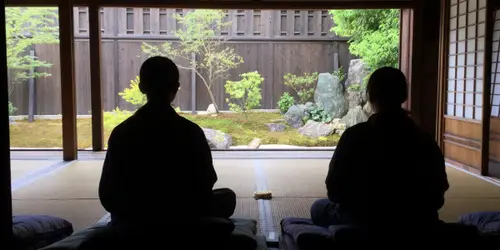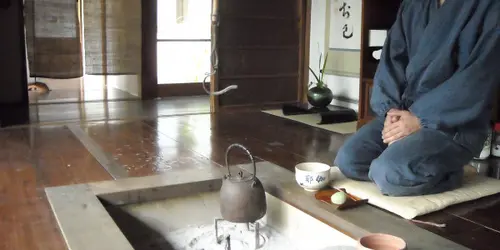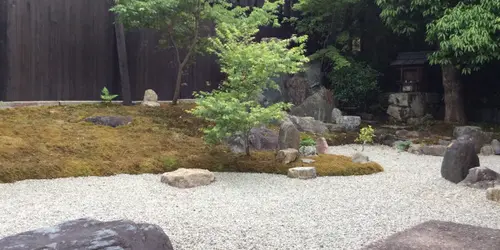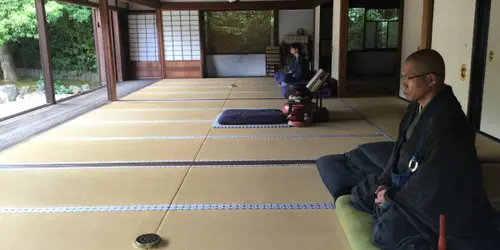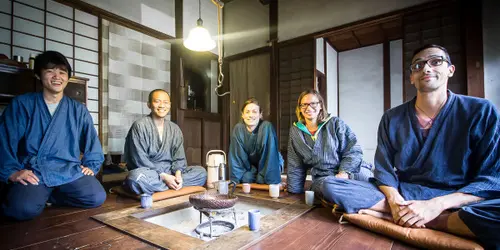 Zen meditation
Fumonken, a small Zen temple perched on a hill near the Golden Pavilion in Kyoto, is the perfect place for a zazen meditation session.
Participate in an authentic Zen meditation session in a temple
The benefits of Zen meditation on mental abilities and general health are well known. Make the most of your visit to Kyoto by attending a zazen (sitting meditation in the Buddhist tradition) session in a highly authentic setting.
The secrets of Japanese zazen revealed
Your host, Mr Kanbe, has been practicing Zen together for many years. For thim, this discipline is more than just meditation, it is a culture and a way of life. He will explain its origins and the best practices. You don't need to be an expert, this initation is for everyone, including beginners.
The daily life of a Zen temple
Mr Kanbe lives in the temple and running the Fumonken temple is his profession. Eager to share his enthusiasm with visitors, he will be happy to welcome you to Fumonken and share his day-to-day life with you. The experience lasts between 2 and 3 hours, and in addition to zazen, you will be able to benefit from a tour of the temple with explanations.
Location
---
Zen meditation
From
$115
per group of 1 to 4 people