Hello Kitty train launched on the Keio line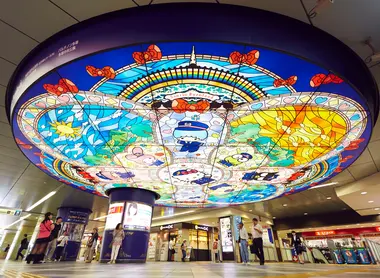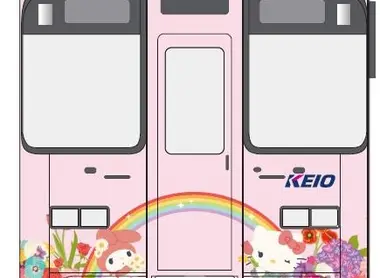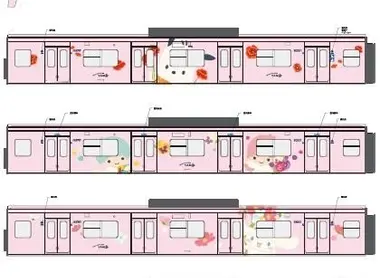 Destination: Sanrio Puroland
Sanrio is set to launch a special train in partnership with the Keio line, covered with images of the famous 'Hello Kitty' character. Visitors will be able to travel to the amusement park dedicated to this famous cat and her friends on board a very pink train!
From November 1st, 2018, travelling to Sanrio Puroland Amusement Park could be an unforgettable experience! Even before entering the park itself, entirely dedicated to Hello Kitty and friends, the journey there will be part of the fun. It will take luck to ride the special train, out of the 10 that run on the line, but you'll be able see it coming. With its sweet pink wagons and cute little characters, there's nothing better for getting in the mood for your visit to the world of Sanrio.
See : Sanrio Puroland
Hello Kitty, station master
Board the Keio Line Train at Shinjuku, and 30 minutes later you'll arrive in Tama, a city west of Tokyo. Here, Hello Kitty will welcome you in uniform - she was appointed honorary stationmaster in 2016. The cute decor of the station constantly reminds you that the amusement park Sanrio Puroland isn't far away.
This project was born in close collaboration with both Tama, as the city is very proud of its park, and Keio, one of the main railway companies of Tokyo. November 1st is both the fictional birthday of Hello Kitty and the city of Tama. To mark the occasion, "Amusement Passport" tickets are available. These include entrance to Sanrio Puroland, attractions included, as well as the opportunity for unlimited travel on the Keio and Inokashira train lines for a day.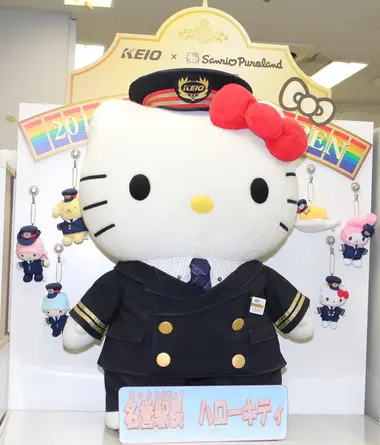 A Cute Christmas
A few days after the launch of this magical train, Sanrio will launch its Christmas theme, called "Puro Christmas". From November 9th to December 25th, 2018, the famous Japanese production company Naked Inc. will present a magical snow-covered show on the theme "White Christmas". Many organizations use this company for their winter lighting projects or 3D projections. The event will include illuminations called "Magical Snow", as well as various seasonal attractions and of course, a musical show in the spirit of Christmas.