The New Odakyu Romancecar
小田急ロマンスカー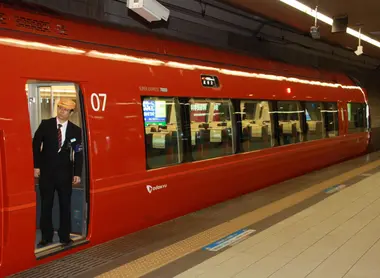 Comfort and Speed
On March 1st the Odakyu railway company revealed the new 'Express Romancecar' train model, which connects Shinjuku station with Hakone-Yumoto station.
On March 1st the private railway company Odakyu unveiled their new Romancecar express train, which connects Shinjuku station to Hakone-Yumoto station. Starting from March 17th, 2018, the "Graceful Super Express" will allow passengers to travel even more comfortably.
Other trains to discover:
The new train
The train has a 400 passenger capacity and, in line with previous panoramic trains, features a 16-seat observation lounge at the front and at the back.
The cars are bright and airy. This feeling is reinforced by the large windows that allow you to admire the passing landscape. In addition, more space than in most other trains is available for storing luggage.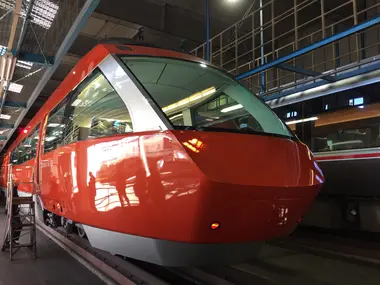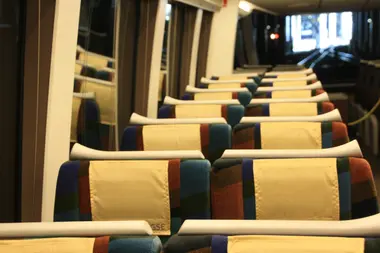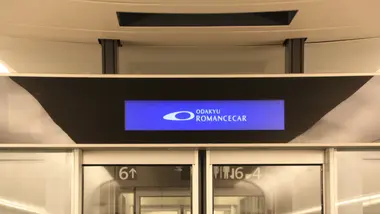 Plus, it will offer wifi. It will be very easy to connect to the new Romancecar website, possible to check the bento on sale that day, or find out information about the Hakone area and local transportation.
Romancecar
It's a fast, Limited Express train between Tokyo and Hakone, a resort known for its mountainous hikes, museums and onsen. Starting March 17th, with significant work done upstream of Shinjuku Station, the trip time will be reduced by ten minutes. The fastest journey will take just 73 minutes.
See also : Hakone
Like other "Limited Express" trains in Japan, all seats are reserved. There are two ways to travel on this train: buy a ticket and a limited express ticket, or get a Hakone Free Pass and pay an additional fare ( 'Ltd. Express surcharge'). This pass allows you to take the train and public transport once there.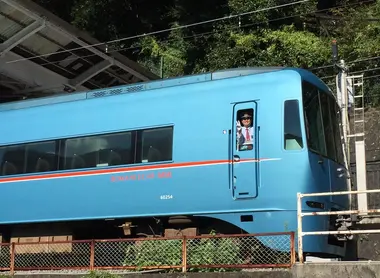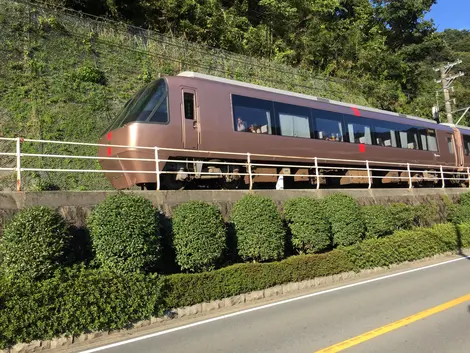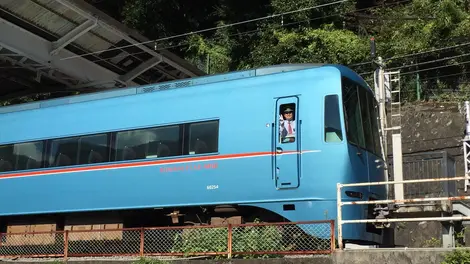 The History of the Romancecar
The first Romancecar trains were introduced in 1957 and they already had their distinctive orange sign. That year, the train broke the world speed record (145km/h or 90mph) for a narrow-gauge train. This record gave impetus to the design of the first Shinkansen, series 0.
The following models are still running today:
The 60 000 MSE train with its blue color (introduced in March 2008)
The 50 000 white VSE train (introduced in March 2005)
The train 30 000 EXE (introduced in 1996 - includes 10 cars)
The 7 000 LSE train (introduced in 1981)
The Romance 50 000 VSE and 7 000 LSE cars already had cars with front or rear viewing space.