Two New Japanese Luxury Trains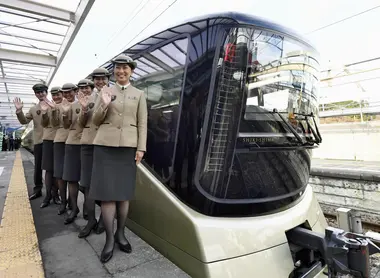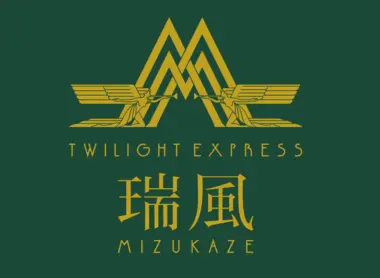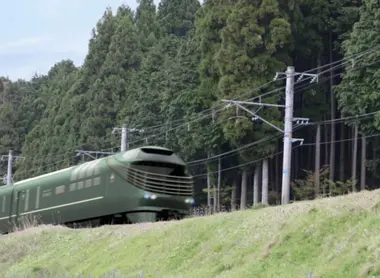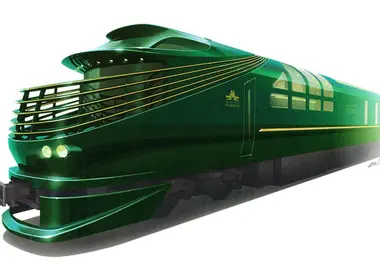 Travel in style!
The luxury train experience returns to Japan with the commissioning of two new models in 2017, for unique train journeys in the north and south of the country.
With the development of the Shinkansen lines in Japan, mythical night trains such as Hokutosei, Cassiopeia and Mizukaze have gradually retired. Railway companies, conscious of how attractive these trains are for the Japanese population, have reinvented this travel formula with the arrival in the spring of two new luxury trains.
Shiki Shima by JR East
The "Train Suite Shiki Shima", literally meaning "the island of the four seasons", proposes, from May 1st 2017, to help guests discover northern Japan in a luxury train with superior atmosphere. The first and last car are observation cars where you can enjoy the Japanese scenery while sitting on comfortable couches. The eight other cars are wagons equipped with luxury rooms, suites, a lounge and a high-class restaurant.
Depending on the itinerary chosen, the routes that start from the station of Ueno can last between one and three days. They all include several tourist sites such as Nikko , Aomori and Hakodate. The general principle of 'train cruises' are that the long journeys are made at night. The cuisine served on board in the dining car echoes the local food of the areas visited. Since the train only has 34 seats, it is necessary to book in advance.
Twilight Express Mizukaze by JR West
Combining both modern and rustic styles, the Twilight Express Mizukaze train will, from June 17, 2017,  showcase the spectacular landscapes of southern Japan, especially along the coast. Five different tours are available from Kyoto and Osaka: the four tours include one night on board and two days of travel, as well as a two-night and three-day tour:
- Journey to Sanyo: a two-day tour from Kyoto or Osaka station to Shimonoseki station via Sanyo main line
Tourist sites: Miyajima Island and Onomichi
- Return trip to Sanyo: a two-day tour from Shimonoseki station to Osaka or Kyoto station
Tourist sites: Kurashiki and Iwukani
- Journey Sanin: a two-day tour from Kyoto or Osaka station to Shimonoseki station via the Sanin main line
Tourist sites: Kinosaki Onsen and Higashi-Hagi
- Return trip Sanin: a two-day visit from Shimonoseki Station to Osaka or Kyoto station via Sanin's main line
Tourist sites: Izumoshi and Tottori
Round Trip: A three-day round trip from Kyoto or Osaka Station via Okayama, Shinji / Matsue and Higashihama stations.
Like the Shiki Shima, it features two observation cars, a lounge wagon, a restaurant wagon, and four sleeping cars. The berths include suites, twin rooms and individual berths for up to 30 people. Like its predecessor the Twilight Express, the train's kitchen will be extremely high quality and seven Japanese chefs will oversee breakfast, lunch and dinner.
These two new trains are already a great success: the first journeys were fully booked well in advance...