Mount Yotei
羊蹄山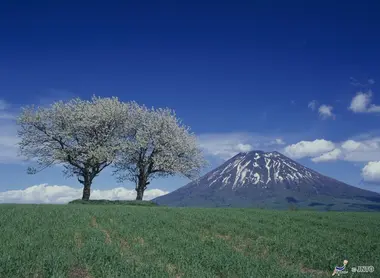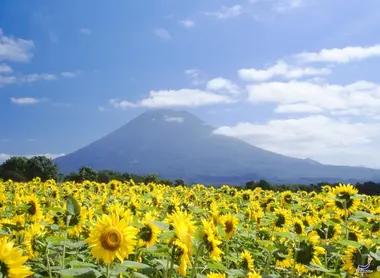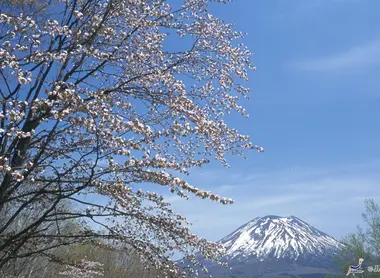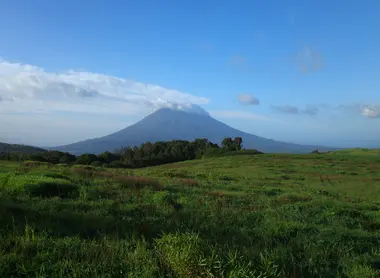 Pocket Mount Fuji
Mount Fuji is unique. But across the archipelago, you can find countless picturesque mountains... Some resemble the iconic Fuiju-san which is the case for Mount Yotei​​​​​​, an eminence in the south of the island of Hokkaido, not far from Lake Toya.
Wild nature, a stone's throw away
Mount Yotei is only 80 kilometers from the capital of Hokkaido, namely Sapporo. A fairly short distance when you are on the goguette on the northern island.
The mountain otherwise belongs to the Shikotsu-Toya Park, rising its steep sides halfway between the region's two beautiful lakes.
With an altitude of 1898 meters, the mountain, included in the list of the 100 most famous mountains in Japan, does not at first appear particularly impressive.
But its isolated position in the middle of valleys and plains (including that of Kutchan where the potatoes of the same name are grown) which do not exceed 300 meters above sea level offers a striking contrast.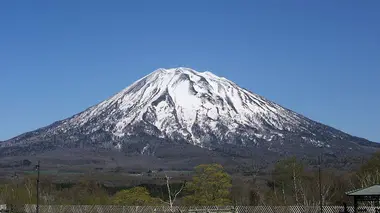 With its regular cone, and the snow-covered summit during the winter season, Mount Yôtei seems to be another Mount Fuji, a relationship that has earned it the nickname of Ezo Fuji (Ezo being the ancient name of Hokkaido)
The most beautiful hikes of Mont Yôteik
The ascent of Mount Yotei is quite accessible and allows you to cross very diverse landscapes, ranging from the primary forest at the base, passing through a birch forest, and up to the alpine plants around the summit.
In addition, several endemic species of Hokkaido live in the area, such as the kitakitsune (northern fox), the ezo usagi (rabbit of Ezo), or the ezo momonga (the flying squirrel of Ezo).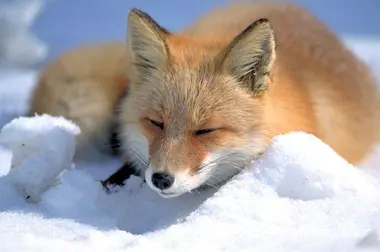 For hikers, four paths lead to the summits:
the Kutchan path is the most popular and notably allows you to pass by Lake Hangetsu. This trail that crosses the forest allows you to reach the summit in about 5 hrs
the Makkari path is recommended especially for those who wish to ski tour in winter, because of its relatively gentle slopes.
the Kyôgoku path is of difficulty roughly similar to that of Kutchan and takes you to the top of the mountain in 4-5 hrs.
the Kimobetsu path, which is both the fastest path on the circuit and also the most complicated, to be avoided during bad weather.
Note that the trek can only be done in summer and autumn. Moreover, it is not possible to replenish water along the way, so you have to bring the necessary reserves for this short excursion. On the mountain, a refuge is open between June and October, and spending the night there costs 1000 yen (about $1.15/9.25€).
---
Address, timetable & access
Address

Timetable

From JR Sapporo station, go to JR Kutchan station (2 hrs) by Hakodate line. From there, take the Donan Bus or Niseko Bus line to Yotei Tozan Guchi station (20 min)
All the themes of the city