Events and Festivals
祭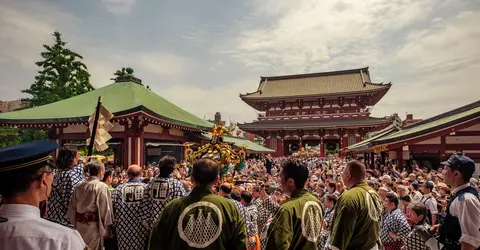 Japanese festivals matsuri: what are the best festivals in Japan?
Spring, summer, fall, and winter, Japanese festivals are held throughout the year and celebrated up and down the country. Japanese matsuri are generally traditional occasions; however, there are a few that have a more recent history. The type of festival varies from region and season, bringing together people from all over to celebrate traditions and experience fireworks, festival food, and colorful parades.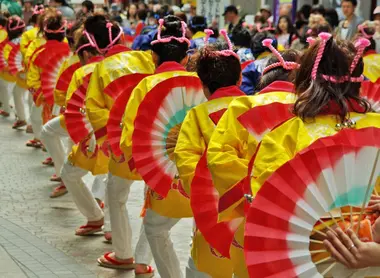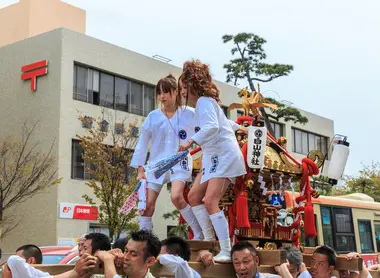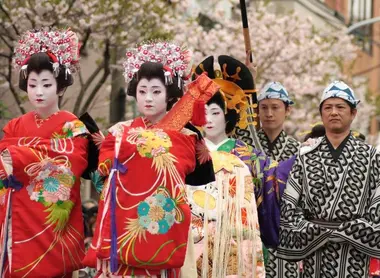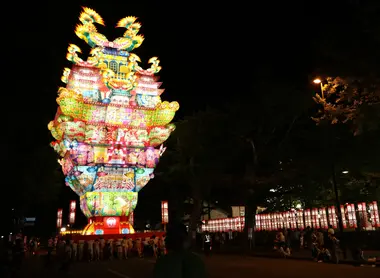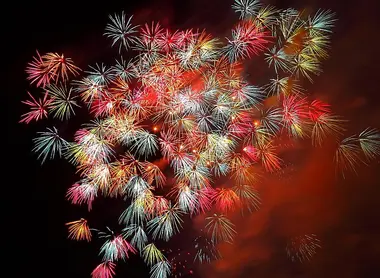 Celebrating the seasons & spirits
Festivals and ceremonies punctuate daily life in Japan, where respecting local beliefs and spirits is common. With over 300,000 festivals throughout Japan, they are usually organized and sponsored the local community and a temple or shrine. Matsuri can be associated with both Shinto kami and Buddhist deities. 
It is during the festivals where you can admire processions of traditional dancers, parades of floats called mikoshi (portable shrines), spectacular fireworks, or even large ice sculptures. It is an opportunity to have a unique experience, and for tourists to encounter local life.
Originally, the word matsuri is a generic name for all Japanese Shinto ceremonies. In Japanese, matsuru means "to honor", "to celebrate the gods". In contemporary Japan, matsuri means both "festival" and "celebration" in the religious sense. Each town and village celebrates its own matsuri, where everyone can join in.
Japanese matsuri are also known for their decorative food stalls, set up for the duration of the festival: Yakisoba, takoyaki, yakitori, taiyaki, kakigori and karaage are just some of the tasty treats on offer. For real authentic experience tasting the Japanese specialties are all part of the celebration.
Our selection of the main festivals by season: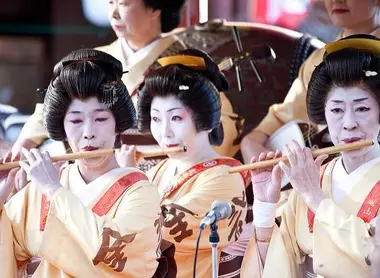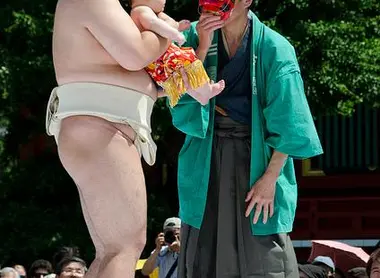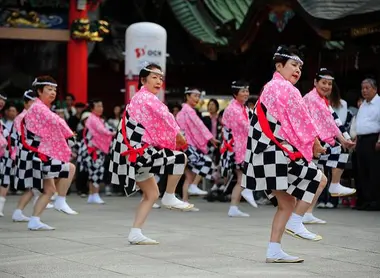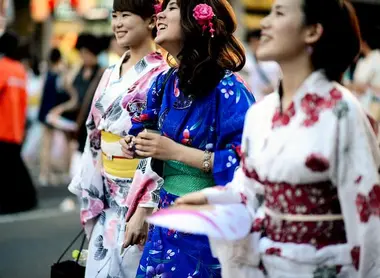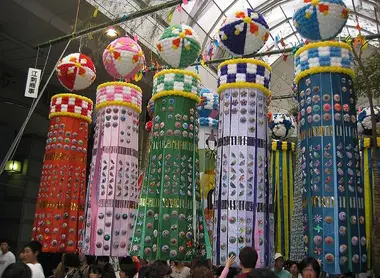 Spring festivals in Japan
In spring, the majority of matsuri are organized around the flowering of Japanese cherry trees. During this popular season comes the tradition of Hanami, a time of celebration where family, colleagues and friends gather to picnic under the branches of the cherry blossoms.
You can experience this at the Kawazu cherry tree festival, or at Ueno Park or Hirosaki park and have your very hanami party.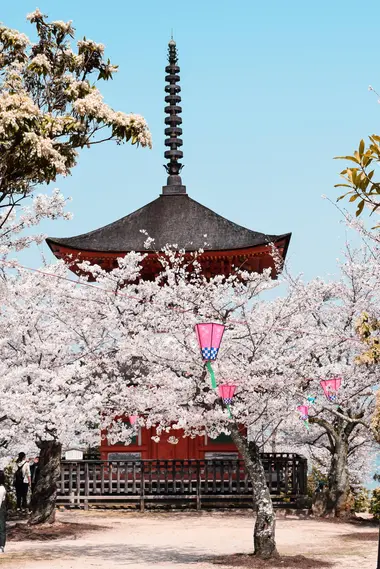 Summer festivals in Japan
Fireworks and Yukata are Japanese summer festival staples due to the colorful displays. The light summer cotton kimono know as a "Yukata" comes in many designs and colors and lends itself perfectly to summer celebrations. The fireworks, know as hanabi in Japanese lights up the skies.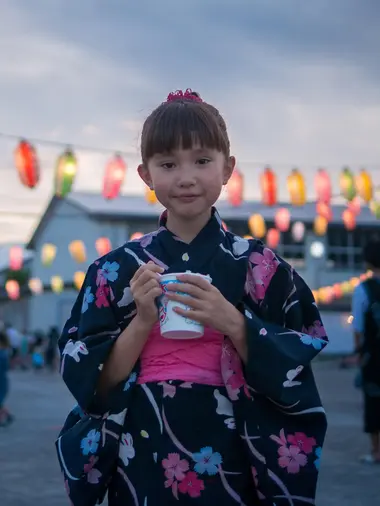 Fall festivals in Japan
Many festivities during October and November are arranged around the changing of the leaves in fall. Called Koyo, this red and gold autumn highlighted through lighting shows.
It is also an opportunity to taste the delicious culinary specialties that are based on the seasonal foods of persimmon, ginkgo nuts and sweet potato!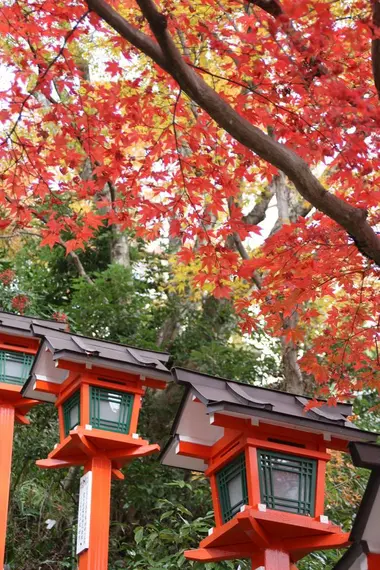 Winter festivals in Japan
Winter is often regarded as one of the best seasons to visit Japan; its dry and sunny climate promises visitors the best conditions for exploring. During the winter months, Japan's northern island of Hokkaido and mountainous regions are guaranteed snow. Most festivals and events held during the winter celebrate the snow and this magical season. 
But the essential winter festival in Japan is the Yuki Matsuri, the Sapporo Snow Festival. Other snow matsuri are organized all over Japan, like the Yokote Kamakura snow festival.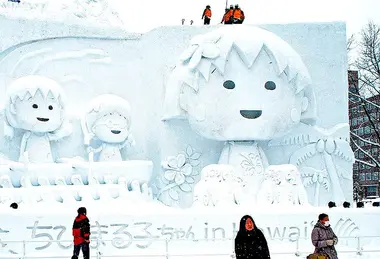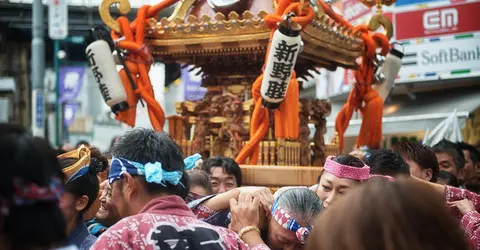 Interested by Events and Festivals
Discover other cities to explore
---