Nightlife in Japan: Going out, exploring and drinking
ナ イ ト ラ イ フ

Discover Japan by night
Once night falls and the alleyways light up: welcome to Japan by night! The great classic will be the izakaya, Japan's answer to the bistro/bar. This is where employees meet after their working day to relieve the pressure and enjoy a good time together. Bottomless draught beer and fried chicken are on the menu.
Spend the other side of midnight lounging in a bar, and for the more adventurous and the night owls, don't miss out on a Japanese nightclub experience. Midnight cruises, fireworks displays, themed cafes or restaurants, arcade halls and much more. You can watch the sunrise after a night full of exciting adventures!
Why not attend a concert by a local band? Mingle with Japanese fans in a Japanese setting in one of the five large concert halls or in a smaller local venue. More of a sports fan than a music lover? Cheer for a baseball team at a lively game.
Finally, push open the doors of a pachinko and get carried away by the deafening din of metal balls and game music.
Japan's nightlife hotspots
Tokyo's Shinjuku, with the alleys of the Golden Gai and those of Kabukicho
Roppongi, Tokyo's party district
The Ponto-chô lane in Kyoto
Dotonbori, the nocturnal soul of Osaka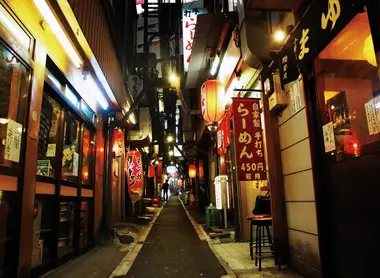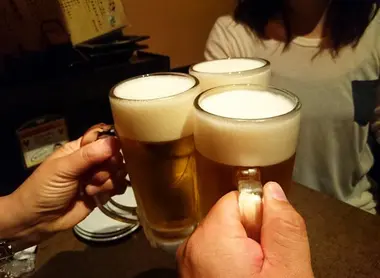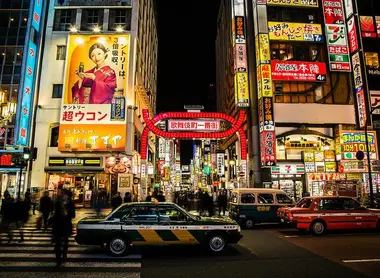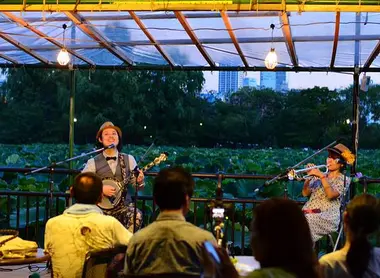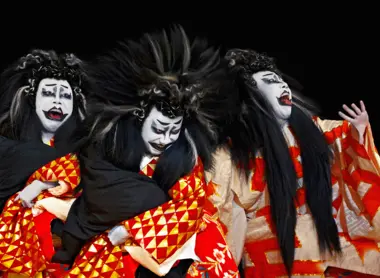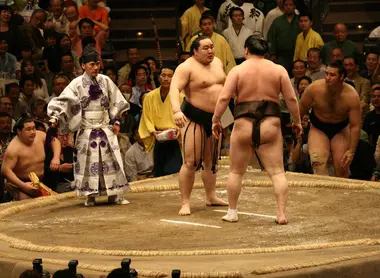 Cultural evenings out in Japan
This age-old tradition is said to have begun 1500 years ago. The first trace of its existence appears in 712 in the Kokiji (literally "chronicle of ancient things"), one of the first works written in Japanese. Japan's soul vibrates in these clashes of titans with hair pulled into a bun reminiscent of the ginko leaf, the archipelago's protective tree. During the day, you can let yourself be enthralled by a sumo tournament; a rare spectacle, as only six major tournaments are organised in four of the archipelago's major cities. Junior wrestlers' matches take place in the morning and those of experienced wrestlers in the afternoon.
Noh is a type of classical theatre, combining song, dance, lyrical text and colourful costumes. Noh actors are all male. The 'active' characters wear masks typical of this type of theatre. The secondary characters do not wear masks. Japanese theatre is based on ritual dances and sacred choreography. Among the sacred origins of Noh is kagura, a ritual theatrical dance, a mixture of legendary elements and ancient agrarian celebrations. Noh is one of the first dramatic art forms to be included in the list of the intangible cultural heritage of humanity.
Kabuki is an exuberant, over-the-top dramatic art created more than 400 years ago. Kabuki is characterised by a stage with complex machinery and is, like Noh theatre, heavily regulated. It is also distinguished by the actors' heavy make-up. To see a Kabuki performance in Tokyo, visit the Kabukiza Theatre in Ginza.
Bunraku theatre is a genre of theatre created in the 17th century, where the characters are puppets manipulated by a master puppeteer. The narrative art with dolls (ningyo joruri), later called Bunraku, survived until the 20th century. Elevated to the rank of Important Cultural Heritage in 1955, it recovered its momentum. A conservatory and a national theatre were then dedicated to it.
Interested by Nightlife in Japan: Going out, exploring and drinking
Discover other cities to explore
---