Susukino
Susukino Entertainment District, Sapporo ススキの
Susukino in Sapporo south of Sapporo Station and Odori is the city's main entertainment area packed with bars, restaurants, cafes, cinemas, shops, hotels, pachinko parlors, soaplands and love hotels. There are estimated to be over 4,000 bars and restaurants in Susukino, including the many ramen restaurants packed into Ramen Yokocho (Ramen Alley).
Described as the largest entertainment area north of Tokyo, Susukino has something of the lively atmosphere of the Dotonbori district of Osaka.
Susukino's origins go back to the 1870s when the area was a designated red-light district serving laborers working in the city. Prostitution in Susukino continued until the 1960s when government regulation, the opening of the Namboku subway line and then the 1972 Winter Olympics in Sapporo led to a gradual gentrification of Susukino.
The 1970s saw the opening of the underground shopping arcade, Sapporo Poletown and the construction of department stores, hotels and more upmarket stores in Susukino.
Landmarks in the Susukino district include the neon lights of Nikka Whisky on the Susukino Building and the Noria Ferris Wheel on the top of the Norbesa Building, which is illuminated at night, the Mitsukoshi, Parco and Daimaru department stores and the covered Tanuki-koji arcade just to the north on the way to Odori.
Susukino is a major venue for the annual Sapporo Snow Festival held in February with many ice statues in the area along Eki-mae Dori.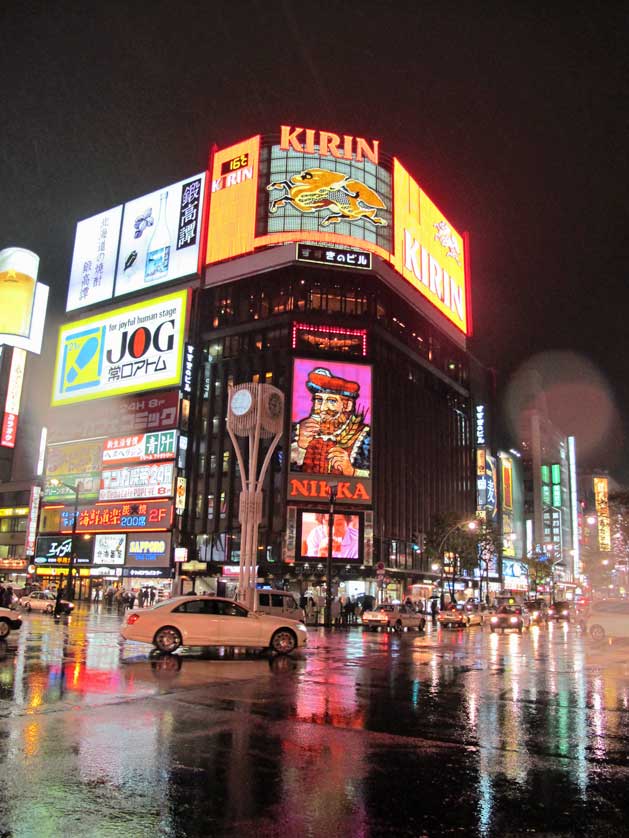 Susukino entertainment district neon, Sapporo, Hokkaido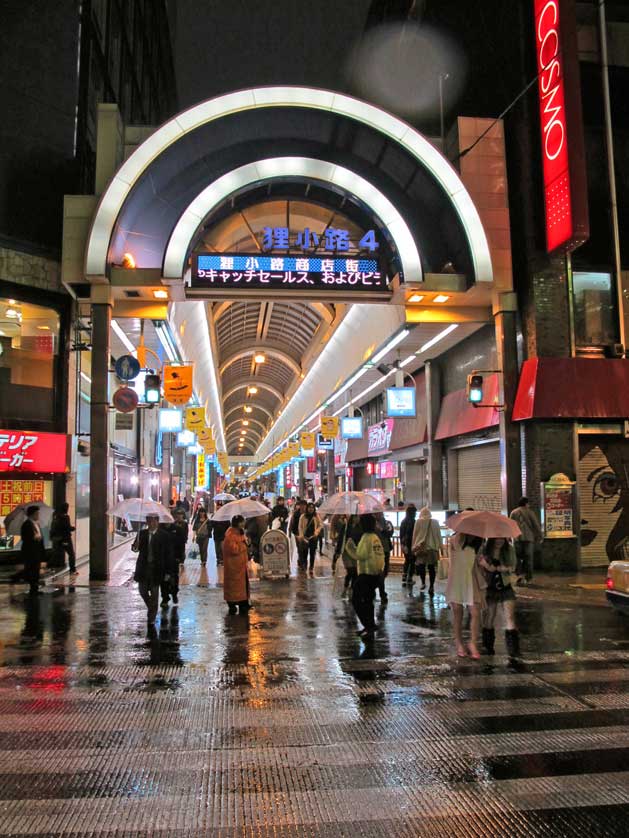 Tanuki-koji shotengai (covered shopping arcade) in Sapporo, Hokkaido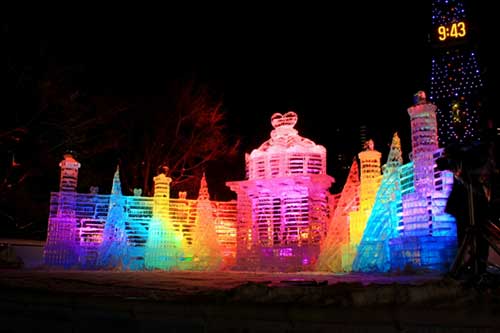 Sapporo Snow Festival, Susukino, Sapporo, Hokkaido, Japan
Hotels in Susukino
Susukino is a good place to base yourself in Sapporo if you have come to enjoy the Snow Festival and enjoy the nightlife, most of the hotels in the area and of the budget and business class variety. Recommended hotels in Susukino include the Ramada Hotel Sapporo, Mercure Hotel Sapporo, Dormy Inn Sapporo Annex, and the Sapporo Tokyu Inn. There are also a number of capsule hotels in Susukino.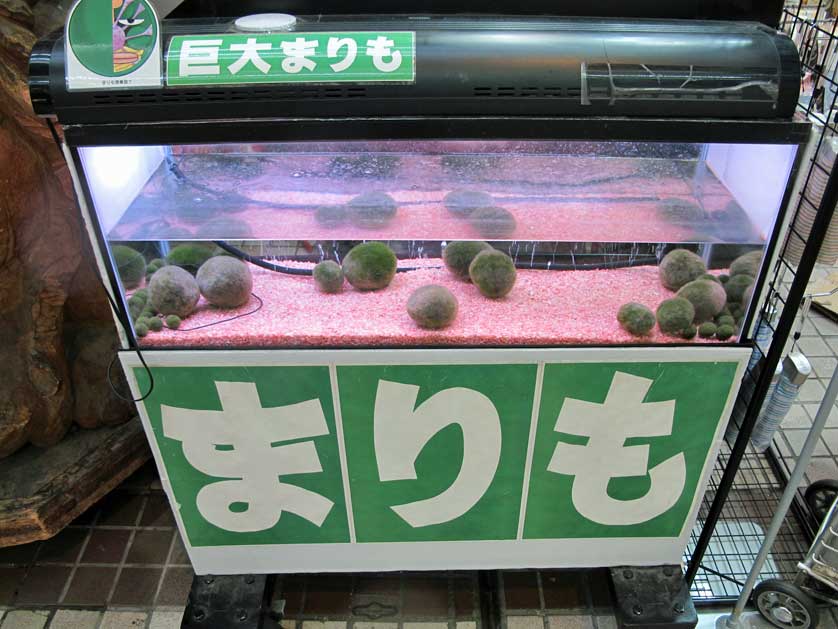 Marimo, Susukino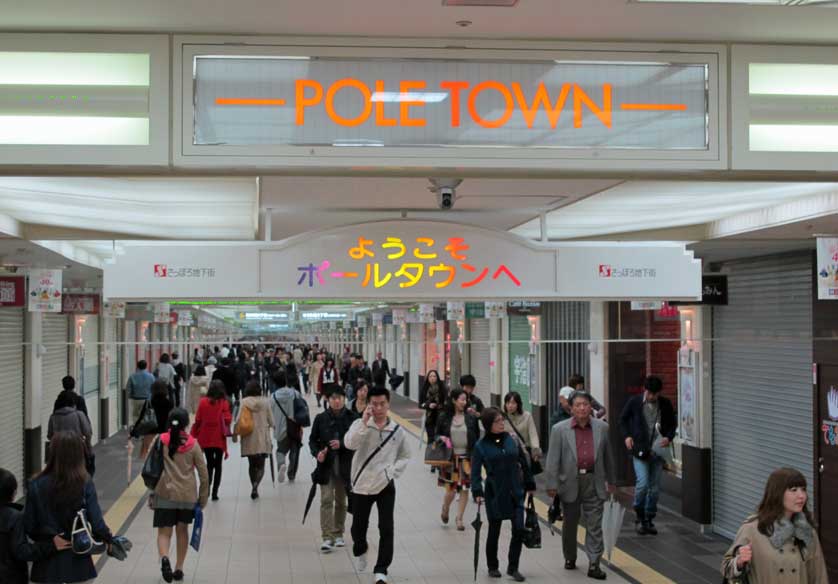 Pole Town shopping street
Access - Susukino
Suskino Station is on both the Namboku Line and Toho Line (for Hosui Susukino Station) of the Sapporo subway two stops south of Sapporo Station. Susukino is also one terminus of the Sapporo street car line which runs in a wide loop to Nishi yon chome near Odori.
Other Sapporo Attractions
Old Hokkaido Government Building (akarenga)
Hokkaido University Botanical Gardens
Sapporo Clock Tower
Sapporo Beer Museum
Book Hotel Accommodation in Sapporo
Susukino: read a guide to the entertainment and shopping area of Susukino in Sapporo, Hokkaido.
All the themes of the city