Six of the best places to see the cherry blossoms in Tokyo
東京の花見スポットのランキング

Hanami in Edo
With so many parks and gardens with cherry trees, it is difficult to pick where to visit to see them! Our Travel Angel Laetitia recommend the best hanami spots in Tokyo!
As the fifth largest park in the city, the atmosphere during the cherry blossom season is very animated. The cherry blossoms come out in February.
Admire the 700 cherry trees in the park while enjoying a bento from the central square. If you listen carefully, you may even hear some wild birds singing.
Opened in 1946, the garden has existed since the 17th century. Formerly owned by the Tokugawa family, the gardens are surrounded by a moat filled with seawater.
The garden is divided into two parts: the southern part, dating from the Edo period (1603-1868), includes the lagoon which fills with water at high tide, and the northern part, built in the Meiji period (1868-1912). Watch the rows of light-blossomed cherry trees reflected on the saltwater mirror from the bridge that crosses the pond in spring.
Don't miss the 300-year-old pine tree planted by the sixth shogun, Tokugawa Ienobu (1662-1712).
Open from 9 am to 5 pm, entrance 300 yen (2.50€)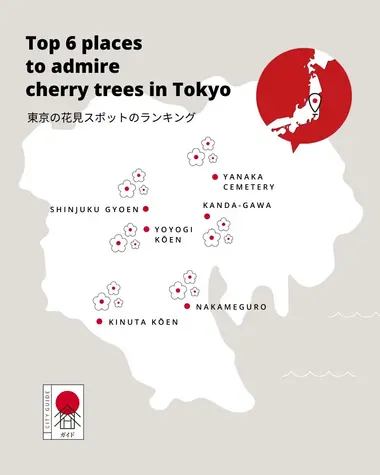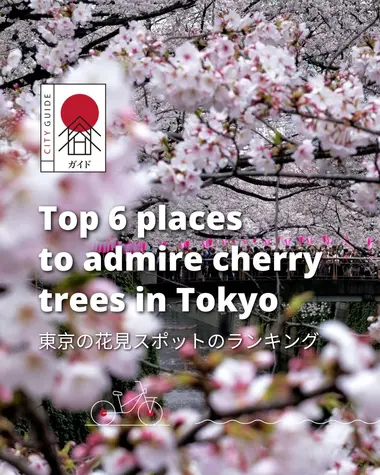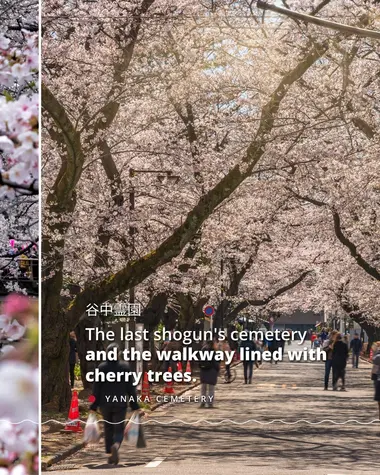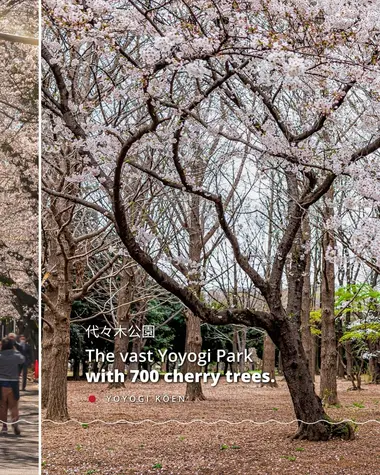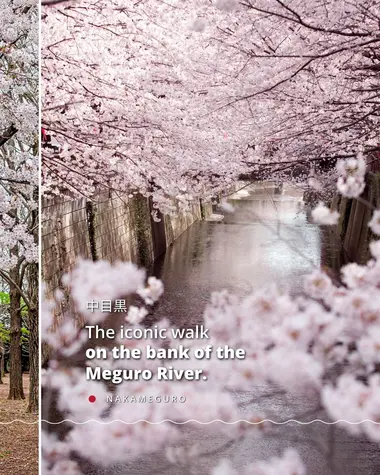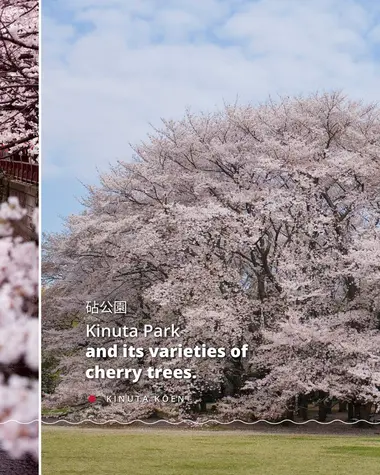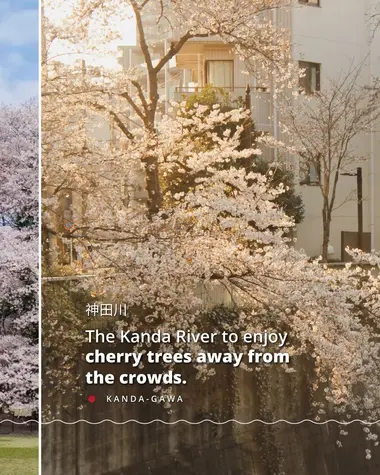 This year the blossoms began on March 23 in Tokyo.
Formerly attached to Tenno-ji Temple, the place was declared public following the Meiji Restoration (1868), to create a clear separation between Buddhism and Shintoism. Located near Nippori and Ueno, the cemetery covers an area of 10 hectares and contains 7,000 graves. The last shogun, Tokugawa Yoshinobu (1837-1913) and the famous writer Ichiyo Higuchi figure ticket 5000 yen, are even buried there! The main path through the garden of souls, Sakura dori, is lined with cherry blossoms: admire them as you stroll up to Ueno.
Meguro River and Naka-Meguro
Setagaya Ward invites you to enjoy another walk under the cherry blossoms, the blossoms intertwined with lanterns. From Ikejiri-bashi Bridge to the Kame no Kobashi, there are 800 yoshino cherry trees competing to impress the crowds. Although there is no park near Meguro River, you can enjoy this relaxing four kilometer walk along the river, under the cherry trees. When day turns to night, lanterns illuminate the blossoms. This "night hanami" is known as yozakura, or night sakura (17:00-21:00).
East Area Festival (Spring Festival), on the 1st and 2nd April 2017; Naka-Meguro Sakura Festival, April 2, 2017
Following through Tokyo for 24.6 kilometers, the Kanda River is lined with sakura. Near Edogawabashi station, 230 cherry trees form a woodland path along the water to Shinjuku, via Higashi Nagano. It is a quiet spot, through residential areas, for those who want to escape the crowds of hanami.
A secret spot in Setagaya Ward, Kinuta Park is ideal for picnics with family or friends. The park covers 39 hectares, where some 840 cherry trees grow: yoshino, mountain cherry trees, weeping cherry trees, Oshima cherry trees and Kanzan cherry trees. Don't miss the oldest cherry tree in the park, it's a majestic sight.
Open from 9:00 to 17:00, entrance fee 300 yen
See our Travel Angel, Laetitia, in our activities Visiting Tokyo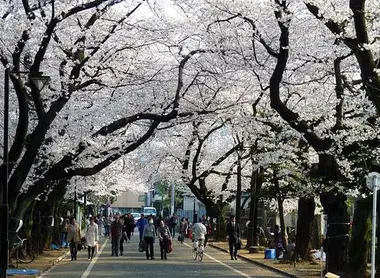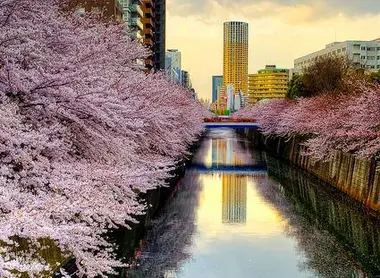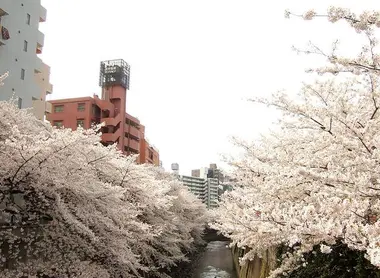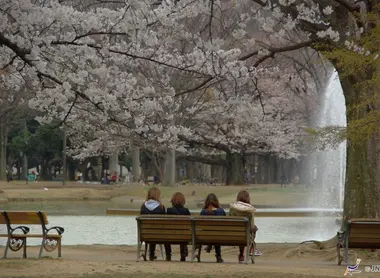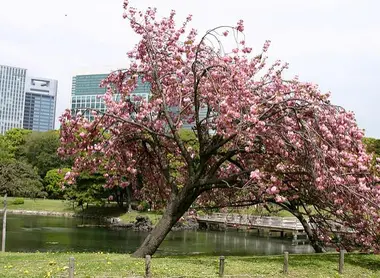 Parcourant Tokyo sur 24,6 kilomètres, la rivière Kanda est aussi bordée de sakura. Près de la station Edogawabashi, les 230 cerisiers forment un chemin boisé et fleuri le long du cours d'eau jusqu'à Shinjuku, en passant par Higashi Nagano.
C'est un spot tranquille, traversant des zones résidentielles, pour ceux qui voudraient fuir les foules du hanami.
Spot secret de l'arrondissement de Setagaya, le parc Kinuta est idéal pour de grands pique-niques en familles ou entre amis.
Le parc s'étend sur 39 hectares de pelouse, où poussent quelque 840 cerisiers yoshino, cerisiers des montagnes, cerisiers pleureurs, cerisiers d'Ôshima et cerisiers kanzan. Ne manquez pas le plus ancien cerisier du parc, d'une taille majestueuse.
Tokyo under the cherry blossoms
All the themes of the city