The Three Little-Known Caves of Mount Fuji
富士山の洞窟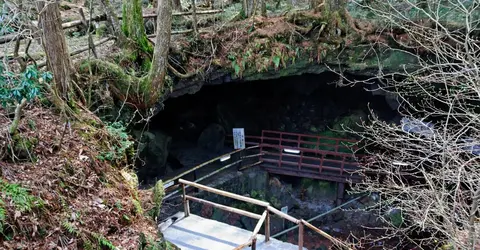 Discovering the depths of the region
We should not forget that Mount Fuji is above all a volcano! Now dormant, Japan's tallest mountain has spawned numerous caves throughout its volcanic history. And although most of them are inaccessible today, some still delight tourists in the region. Discovery of three pearls hidden at the foot of the highest mountain in the country.
Narusawa Ice Cave
Located east of Aokigahara Forest , Narusawa Ice Cave is a natural ice cave that is over 1150 years old! Created following the eruption of Mount Fuji in 864 , it has long been used by the inhabitants of the region as a storage place for food or for medical equipment of the time.
With an average temperature of around 3°C , the Narusawa cave is now a popular tourist spot for caving enthusiasts. And many tourists come every day to admire its stalactites in the bluish light of the cavern spotlights.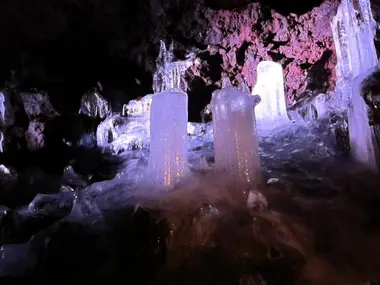 FugakuFuketsu, the cavern of the wind
Located a stone's throw from Narusawa Cave, the Wind Cave is a pretty cave 201 meters long and 8.7 meters high. Like its neighbour, Fugaku Fuketsu Cave is a natural glacier born from one of Mount Fuji's eruptions.
Due to its very low temperatures (close to 0°C), it was still used until the 1950s as a storage place for silkworm cocoons that were produced in the area. These were then used to supply silk to kimono makers in the region.
Address : Yamanashi, Minamitsuru, Narusawa 8533
Hours : 8:30 a.m. to 5 p.m. (varies depending on the season)
Prices : adult 350 yen (2.70 euros), child 200 yen (1.54 euros)
Access : 25 minutes by bus from Kawaguchiko station (Fujikyu line), Fugaku Fuketsu stop.
Komoriana, the bat cave
Located a stone's throw from Lake Sai, the Komoriana cave is the largest of the cavities in our selection with its 350 meters long! Entirely formed in dried lava, it contains several chambers and tunnels to explore, as well as many lava stalactites to admire by the glow of its dim lights. Be careful though, you won't be there! Indeed, the cave is home to three different species of bats. A small peculiarity that earned him the nickname of ''bat cave''.
See also : The five lakes region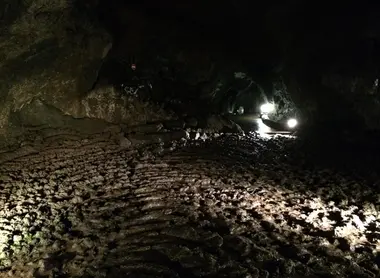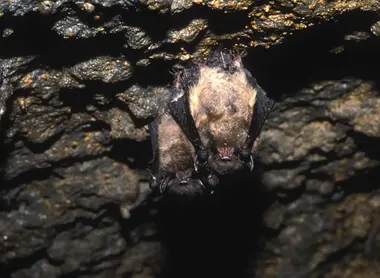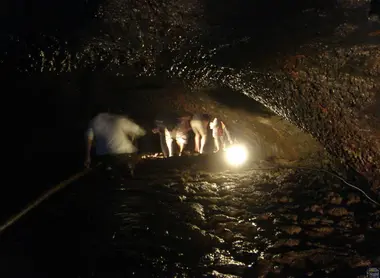 Address :2068Saiko, Fujikawaguchiko, Minamitsuru District, Yamanashi Prefecture400-0334
Opening hours : 9 a.m. to 3 p.m., closed from December to mid-March.
Prices : adult 300 yen (2.30 euros), child 150 yen (1.15 euros)
Access : 20 minutes by bus from Kawaguchiko station (Fujikyu line) , Fuketsu Mae stop .
All the themes of the city