Japan Working Visas
Japan working visas: find information on the requirements and procedures for applying for a Japanese work visa.
Work Visas for Japan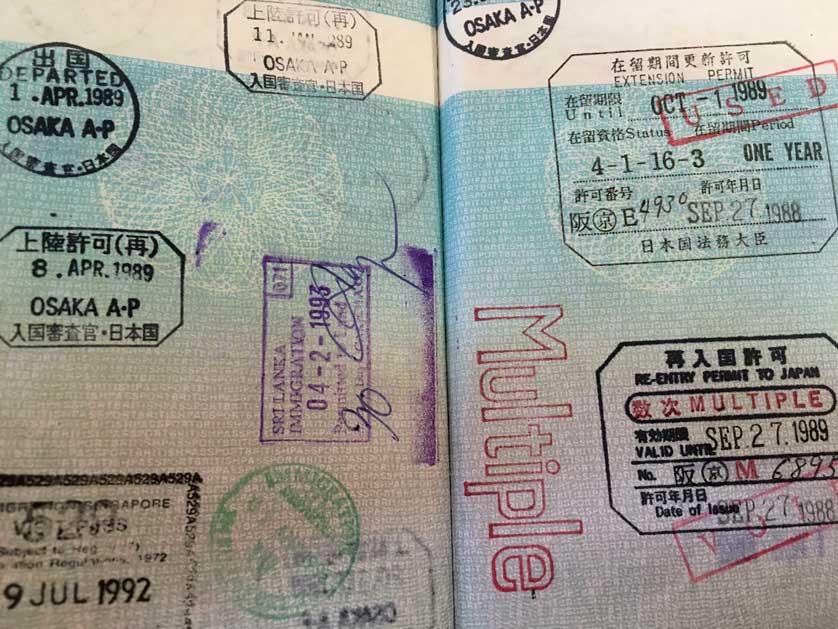 Working Visas
Visitors to Japan on a 3-month tourist visa are not allowed to work in Japan.
People hoping to find employment in Japan must have a working visa before they arrive in the country. Applying for one will require the cooperation of the the company, university, research institute, board of education or school that will employ them.
Applicants will need to liaise in this process with the Japanese embassy or consulate in their own countries.
Specified Skilled Visas are expected to attract many workers into Japan's vast construction industry
Specified Skilled Visas
From April 1, 2019 the Japanese government introduced new visas known as Specified Skilled Visas (tokutei ginou, 特定技能) to address labor shortages in various industries.
Over 345,000 foreign workers will be allowed to enter Japan under the new conditions.
Two types of visa are available Specified Skills Visa 1- SSV1 and Specified Skills Visa 2- SSV2.
The SSV1 will be for a period of five years and will allow for limited renewals. Entrants will NOT be allowed to bring family members.
The SSV2 (beginning in 2021) allows holders of this visa to bring family members and can be renewed indefinitely.
Holders of the SSV1 can apply to change their visa status to the SSV2.
Read more on Specified Skilled Visas.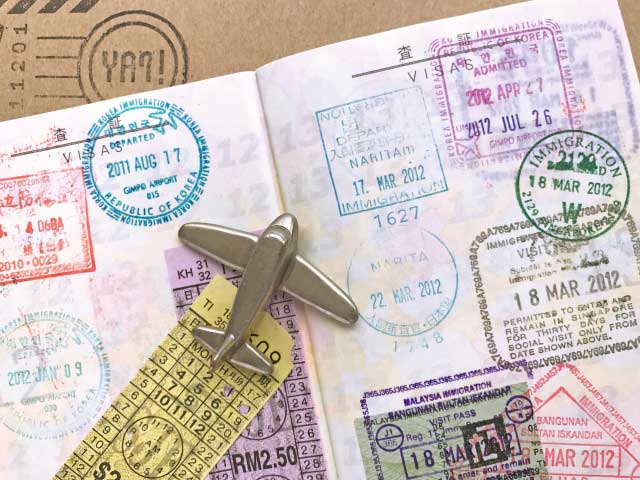 Working Visa Requirements
Visas which allow paid work generally require a Japanese company, school, university or individual to act as sponsor.
Having found work at a school, university or Japanese company, applicants for a working visa will need to fill out an application form from the Japanese embassy or consulate in their own countries.
The following are the usual requirements for obtaining a working visa for Japan: a valid passport, a recent photograph, a letter from your future employer (or sponsor) stating your position and expected salary, a Certificate of Eligibility (the application for which requires documentation from your prospective employer), a curriculum vitae and copies of any necessary graduation certificates.
The Certificate of Eligibility is a vital component of your working visa application. It is issued by the Japanese Ministry of Justice. If the candidate is overseas, the application for it will usually be made by the prospective employer through an immigration office in Japan. See Certificate of Eligibility application details.
Working visas are normally granted for periods of 1 year or 3 years except for entertainers where the periods are 3 months, 6 months and one year and are usually extendable.
Working visas are available in the following categories:
Professor
Artist
Investor/Business Manager
Journalist
Legal/Accounting Services
Medical Services
Researcher
Instructor
Engineer
Skilled Laborer (chef, sommelier etc)
Specialist in Humanities/International Services
Intra-Company Transferee
Entertainer.
Visiting musicians and accompanying technical staff coming to Japan to perform at concerts for a limited period need a Certificate of Eligibility in order to obtain a working visa. Sportsmen and women competing in international competition in Japan, actors and classical musicians who are part of orchestras and are invited to perform in Japan may not have to provide a Certificate of Eligibility in order to obtain a visa.
JET Program
Participants on the Japanese government's JET (Japan Exchange & Teaching) Program will be issued visas as Instructor, in the case of Assistant Language Teachers (ALTs) or as Specialist in Humanities/International Services in the case of Coordinators for International Relations (CIRs). The JET Desk or JET Coordinator at the Embassy or Consulate General of Japan where you were interviewed for your job in Japan will provide you with the necessary documents to apply for a working visa for Japan.The Japan Exchange and Teaching (JET) Programme
Working Holiday Visas
Japan has mutual working holiday visa agreements with Australia, Canada, Denmark, France, Germany, Hong Kong, Ireland, The Republic of Korea, New Zealand, Norway and the United Kingdom. There is a similar but separate arrangement for Taiwan administered by the Interchange Association Japan (IAJ; 交通協会). Young people normally between the ages of 18-25 (sometimes 30 with the agreement of the immigration office) may work part-time during a one-year stay in Japan.
Read more about Working Holidays on Nakanoshima (Ama-cho) in the Oki Islands, Shimane Prefecture.
Spouse Visas
Non-Japanese nationals married to a Japanese national or permanent resident of Japan may apply for a spouse (haigusha; 配偶者) visa and engage in paid work while in Japan. A spouse visa is normally renewable after three years. This right may be rescinded in the case of Divorce.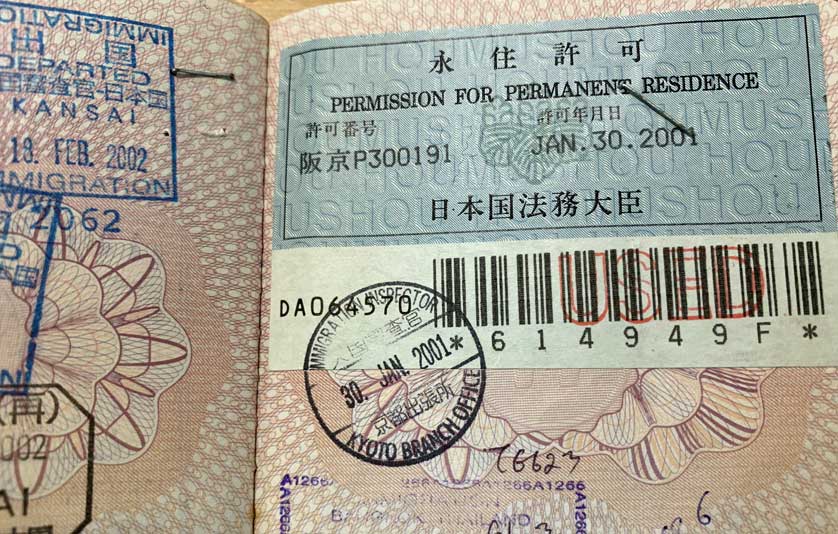 Permanent Residency
Long-term residents (typically people who have lived in Japan for more than 10 years, or less for people with Japanese ancestry or a Japanese spouse) may apply for permanent residency (eijyuken; 永住権) at their local immigration office. Permanent residency is indefinite and allows any paid-for work or employment. Nevertheless, permanent residents still require a re-entry permit for the purpose of re-entering Japan after trips abroad.
See our Japan residents section for further information on living and working in Japan.
Foreign Embassies & Consulates in Japan
Foreign Embassies & Consulates in Japan
All the themes of the city