Culinary specialties of Kanto
関東料理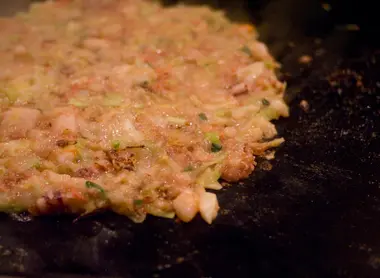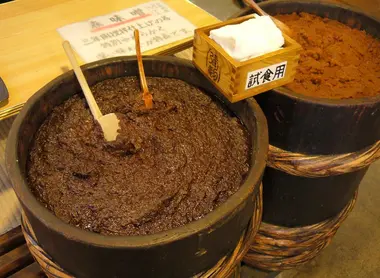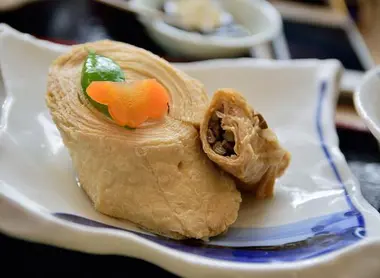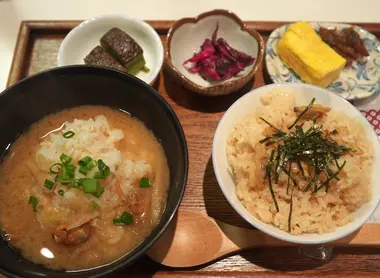 Feeling hungry?
Each part of Japan has its own culinary specialties.The Japanese take great pride in them and they are often mentioned in Japanesetravel guides. Below are some of the specialties of the Kantō region, whichincludes Tokyo.
Kanto is the region encompassing Tokyo, and like every region in Japan, it has a verydistinct culinary identity. Here are some of its specialties!
Monjayaki
Maybe you've heard of okonomiyaki (お好み焼き) from the Kansai region? Monjayaki (もんじゃ焼き) is its Kanto counterpart! It is alsomade from a batter topped with various ingredients (cabbage, seafood, meat, etc.)cooked in front of you on a hotplate. Since the monjayaki batter isrunnier than okonomiyaki batter, it is often eaten using a smallspatula.
Red Miso
Japan is home tovarious types of miso (味噌) paste. This fermented soybean paste is used primarily to make the very popular miso soup -essential at mealtimes in all Japanese homes. Miso from Kanto is known as red miso (赤味噌, aka-miso). It's dark brown incolor, not as sweet as its Kansai cousin and a little stronger in taste!
Yuba
When soy milk iscooked, a fine film forms on the surface: yuba (湯葉). Yuba can be eaten in a variety of ways: stuffed, in soup or served as-iswith some soy sauce or wasabi on the side. It's great for vegans.
Fukagawa-meshi
It's hard tobelieve today, but during the Edo period, the neighborhood of Fukagawa (深川町), in Tokyo, was a fishing village.Located at the mouth of the Sumida river (隅田川) in the east of the capital, fish andclams were plentiful. Thus, unsurprisingly, Fukugawa-meshi (深川めし) is a dish consisting of clams cookedin miso soup with leeks, served over a bowl of rice. It's a popular dish thatcan still be found today in small local diners.
All the themes of the city