Nakatsugawa Station Gifu
中津川駅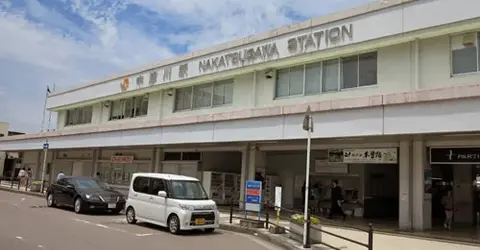 Nakatsugawa Station, Gifu is on the JR Chuo Line from Nagoya via Tajimi to Nakatsugawa. The Chuo Line then continues to Shiojiri, Takao, Mitaka and Tokyo.
Trains
Both local and express trains stop here including the Shinano to Shiojiri, Matsumoto and Nagano. As you exit the station there is a taxi rank to your left as well as a Tourist Office.
Buses
Here as well are buses to the Nakasendo post-town of Magome. The tourist office has a number of pamphlets to the region and can help with accommodation reservations throughout the Kiso Valley region and bus times. One place we recommend is Kiso Mikawaya Hotel.
Walking on the Nakasendo
If you are walking to either Ena or Magome on the Nakasendo, carry on straight ahead down the main street towards the large Apita store on your left. To the right is the Nakasendo to Ena, to the left is a joyato stone lantern and wooden, kosatsuba notice-board and the route up the steps to the historic post towns of Magome and Tsumago.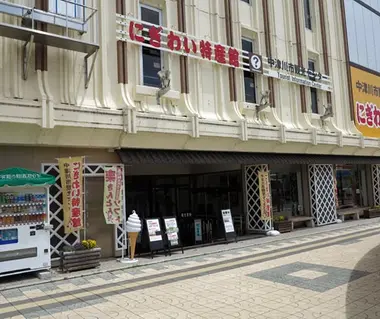 All the themes of the city