Menard Art Museum
The Menard Art Museum in Komaki, north of Nagoya, is the private collection of Nonogawa Daisuke and his wife, Mizuko, founders of Nippon Menard Cosmetic company and exhibits both western and Japanese arts and crafts.
Menard Art Museum メナード美術館
The Menard Art Museum is located in Komaki city in Aichi Prefecture, now a northern suburb of Nagoya, close to Komaki Airport (the former international airport) and Komaki Castle.
The Menard Art Museum is a little gem of an art museum and well worth the short journey from Nagoya to Komaki to see the wonderful collection.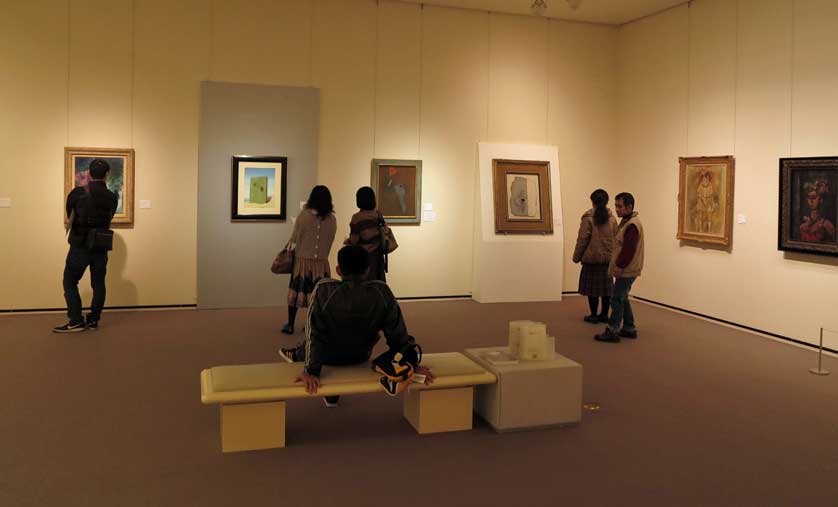 Menard Art Museum just outside Nagoya city is a little gem of an art gallery
Menard Art Museum Exhibits
The Menard Art Museum opened in 1987 and houses the art collection of Nonogawa Daisuke and his wife, Mizuko, the founders of Nippon Menard Cosmetic company, who were both born in the locality.
The Menard Art Museum has an exterior made of granite complimented by a marble interior.
The art collection at the Menard Art Museum includes over 1,400 works of art by both Japanese and western artists of which 60 to 70 pieces are selected from the collection to show in five exhibitions each year.
The intimacy of the space allows visitors to get closer to major works of art by such artists as van Gogh, Picasso, Rodin and Renoir which would be impossible in more major galleries.
The western art collection focuses mainly on post-impressionism from Europe and includes paintings and sculptures by such masters as Edgar Manet, Henri Matisse, Alberto Giacometti, Paul Klee, Marc Chagall, Max Ernst, Ben Nicholson, Paul Cezanne, Claude Monet, James Ensor, Kees van Dongen, Georges Braque, and Auguste Rodin.
The Japanese art collection centers on art from the Meiji, Taisho and Showa periods and exhibits fine art and Japanese crafts by such representative artists as Yokoyama Taikan, Funakoshi Katsura, Kobayashi Kokei, Higashiyama Kaii, Itaya Hasan, Sakamoto Hanjiro, Okabe Mineo, Umehara Ryuzaburo and Yasui Sotaro.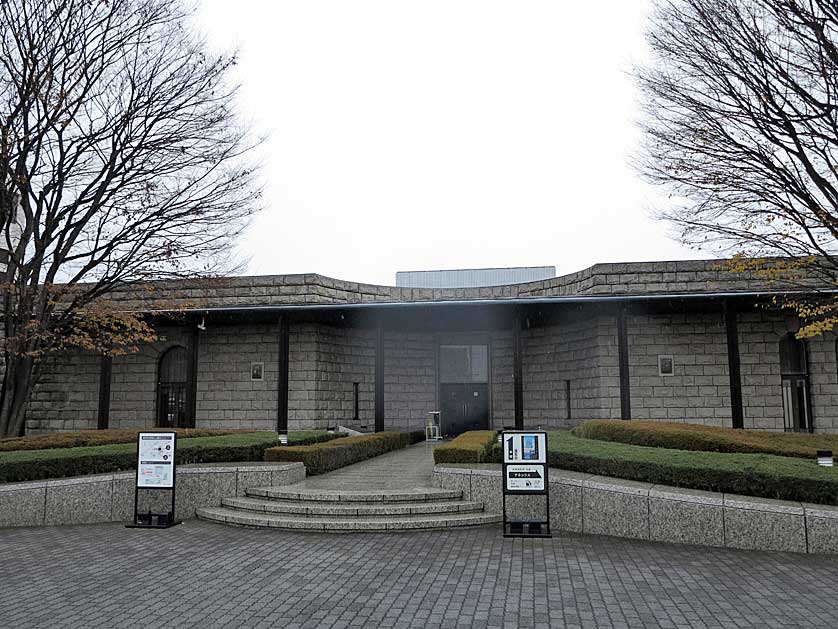 Menard Art Museum entrance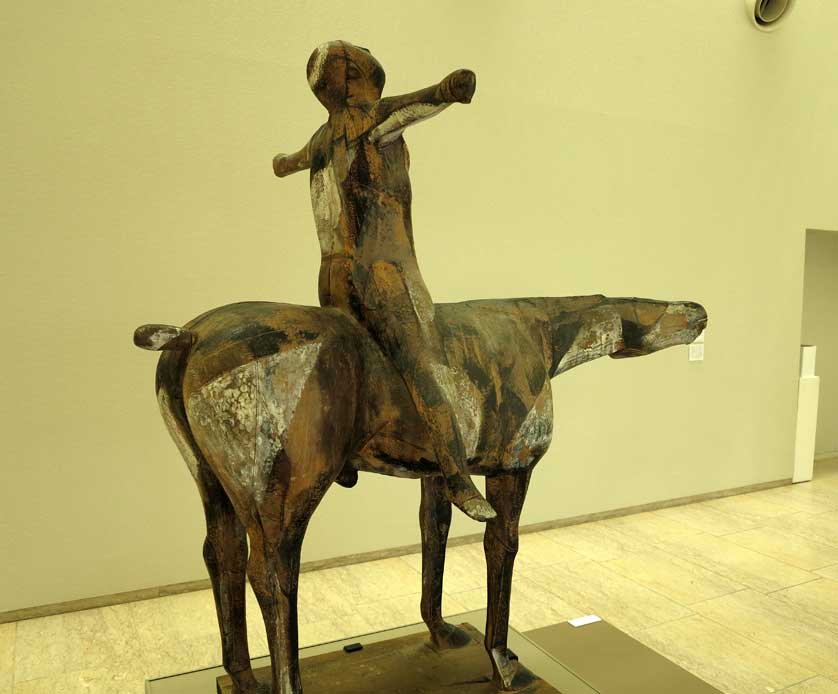 Menard Art Museum, Komaki-shi, Aichi-ken
The grounds of the Menard Art Museum comprise a pleasant garden and memorial to Nonogawa Mizuko including two small water features at the main entrance.
The Menard Art Museum has a small museum shop and the annex space includes a cafe to relax after viewing the art in the main building.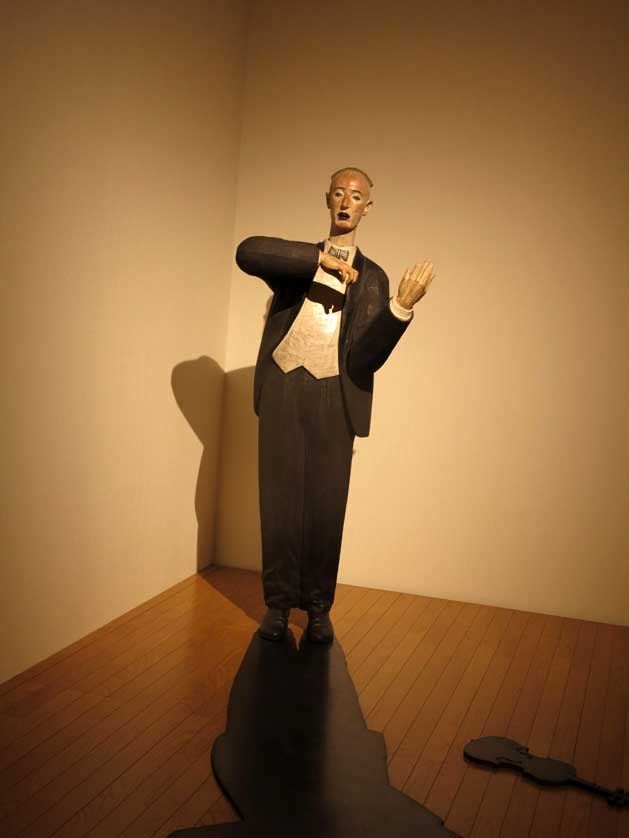 Menard Art Museum exhibit
Menard Museum (museum.menard.co.jp)
5-250 Komaki, Komaki-shi
Aichi, 485-0041Tel: 0568 75 5787
Admission: 800 yen for adults; 600 yen for university & high school students; 300 yen for elementary and junior high school aged children
Hours: 9 am-5 pm; closed Monday or the next day if Monday is a public holiday.
Access To Komaki - how to get to Menard Museum
From Meitetsu Station Bus Center, adjacent to Nagoya Station, there are Meitetsu buses via Sakae Oasis 21 Bus Terminal (stop 8) to Komaki. The journey takes about 30 minutes from Sakae depending on traffic. Get off at either the Komaki Shiminbyoin Kita or Menard Bijutsukan-mae stop.
Another route is to take a Meitetsu Inuyama Line train from Nagoya Meitetsu Station to Iwakura Station and then a Meitetsu bus to Komaki Station. From here it is a 15-20 minute walk to the Menard Museum.
Alternatively take a Meitetsu Komaki Line train from Kamiida or Heian Dori stations on the Nagoya subway and get off at Komaki Station.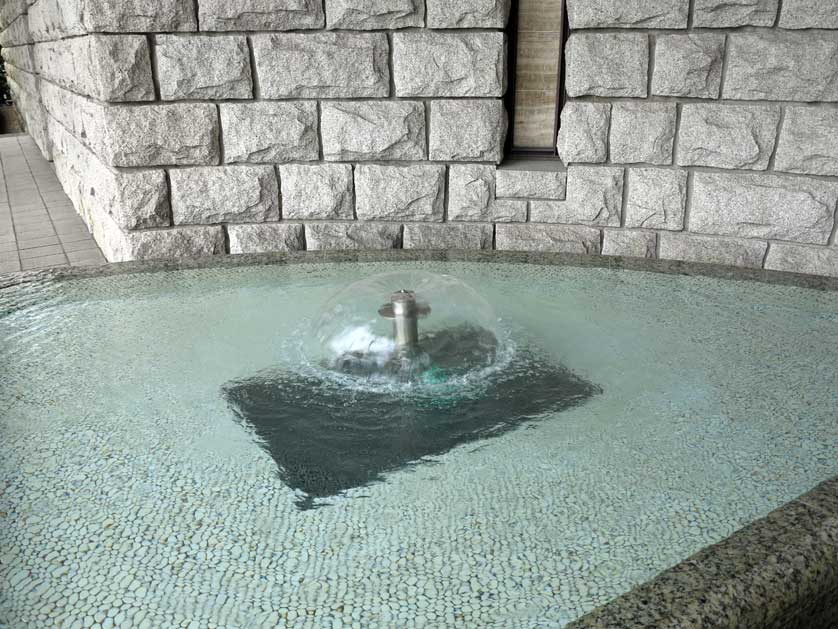 Water feature, Menard Museum, Komaki, Aichi Prefecture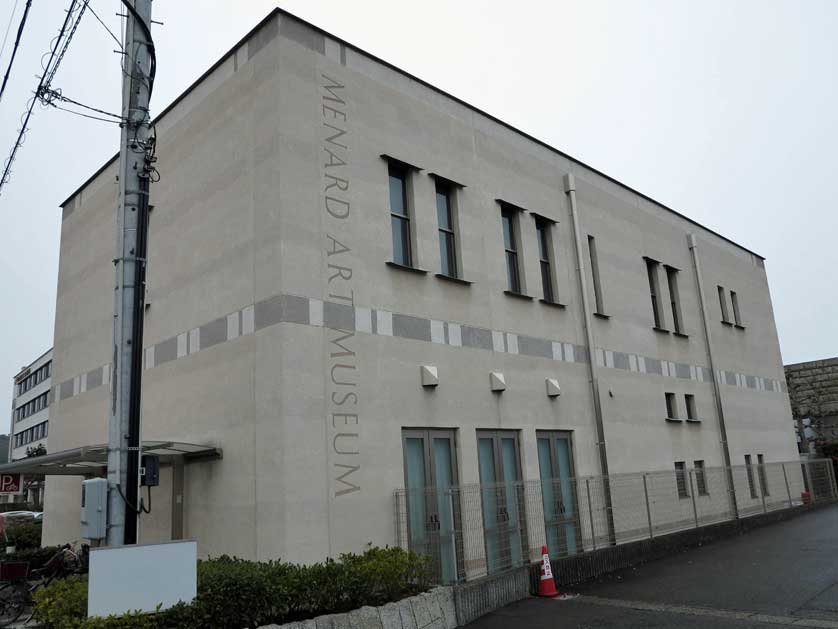 Menard Museum Annex, Komaki, Aichi Prefecture
Book Hotel Accommodation in Japan Near the Menard Museum
All the themes of the city