Tokugawa Art Museum
徳川美術館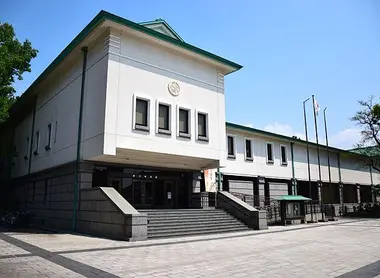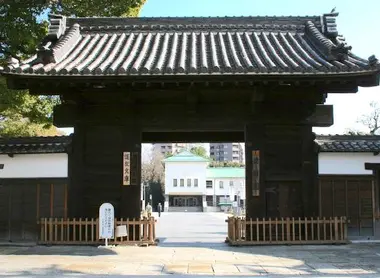 Discovering the daimyo
While in Nagoya, be sure to visit Tokugawa Art Museum, located in the north-east of the city. You'll discover authentic pieces, from famous katana and kimono to ancient illustrated scrolls...
The Tokugawa Family Museum
The Tokugawa Art Museum in Nagoya is a private institution located within Tokugawaen Park. It opened in 1935, where the Owari Tokugawa's family villa once stood. Along with the Okura and Fujii-saiseikai Yurin-kan art museums, it's a pioneer of private museums.
The Tokugawa Art Museum houses the hereditary collection of the Owari branch of the Tokugawa clan that ruled the Owari Domain in what is now Aichi Prefecture. The museum's collection consists of more than 10,000 items, and features 9 national treasures, 59 cultural properties and 46 important works of art.
The collections are varied, and allow a better understanding and appreciation of Japanese art and crafts: katana, armor, costumes and Noh masks, lacquered furniture, Chinese and Japanese ceramics, wedding-related decorations, clothes, tools for tea ceremony, calligraphy, paintings, and much more. The museum also houses objects belonging to the Tokugawa family, Hitotsubashi and Hachisuka Tokugawa, and works by wealthy families in Nagoya (Okaya, Okaki, Takamatsu, etc.).
The museum has naturally taken on the role of a key institution in Japan, highlighting the culture and lifestyle of the daimyo families of the Edo period (1603-1868).
Major works of art
The most valuable and important treasures of the museum are undoubtedly the three illustrated scrolls from the Heian period (794 - 1185), representing the Tales of Genji, dating from the 1130s. Along with another scroll of the same set now housed at the Gotoh Museum in Tokyo, these are the oldest surviving representations of this major work of Japanese literature, and are accordingly designated "National Treasures of Japan".
However, the scrolls are extremely fragile, so they are not permanently on display to the public. Visitors can only see them a few days a year.
The permanent exhibition is presented in a beautiful historical reproduction of the living quarters of the Owari daimyo, which allows visitors to better understand the uses of the different objects on display, seeing them, for example, in a tea house or Noh theater where they would have originally appeared.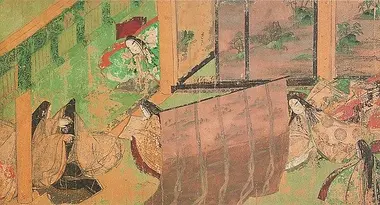 The theme of the permanent exhibition changes regularly, and the museum also organizes many temporary exhibitions, notably in the adjoining Hossa library. From April 14th to June 2nd 2019, the famous swords of the Tokugawa Shogun are being highlighted, as well as illustrations of customs and culture in the imperial court, in honor of the accession to the throne of Nahurito, the new Emperor of Japan. Upcoming exhibitions include those on the beauty of ancient fabrics, or the diversity of Japanese classical musical instruments.
You can find the whole program of exhibitions 2019/2020 here.
---
Address, timetable & access
All the themes of the city