Tsukimi, Japan's Harvest Moon Festival
月見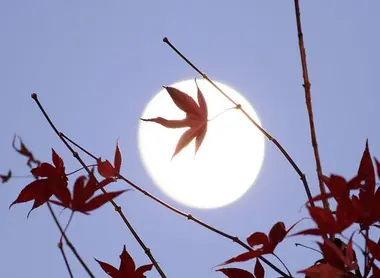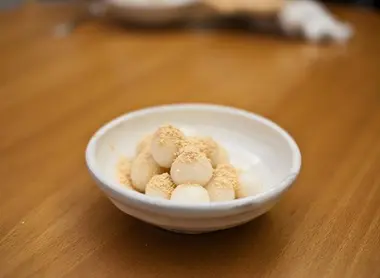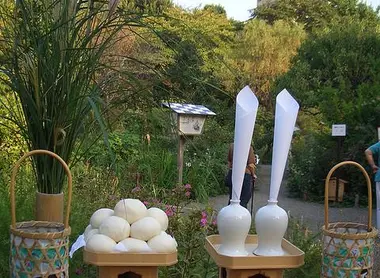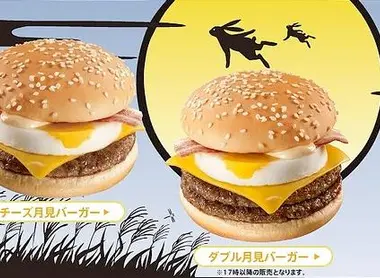 Clair de lune
Ancienne tradition chinoise, le tsukimi est à la fois une fête agraire et un moment contemplatif dédié à l'astre lunaire.
Tsukimi is a festival that is celebrated with family or friends. The Japanese get together to watch the moon (tsuki: moon; mi: watch) and enjoy fall treats like dango, mochi in the shape of rabbits, or chestnuts, and so celebrate the end of the harvest (hence its other name: Jugoya, ancient harvest festival celebrated in mid-August). Mochi holds a special place in this festival, since Asian popular belief is that, seen from Earth, the craters of the moon represent a rabbit beating mochi.
En grande pompe
Both an agrarian party and a contemplative moment, which the Japanese are very fond of (such as the observation of plum blossoms, and especially those of cherry blossoms), the tsukimi is particularly celebrated in many temples and shrines. Even large fast food chains like McDonald's take advantage of the opportunity to market new types of hamburgers and other items with eggs, symbolizing the moon.
Tsukimi falls on the 15th day in the evening of the eighth lunar month.  Japan Experience offers a selection of sites from which to admire the moon to the Japanese:
Kyoto
In the Shinsen-en garden in Nijo Castle, visitors can watch the moon from a boat for 700 yen (limited to 150 people)
Sunday, September 7 (TBC) from 18:00 to 20:30, free entrance, metro: Tozai line, stop "Nijojo-mae".
In Taizo-in in the Myoshin-ji temple complex, attend the tea ceremony or dinner (9000 yen, reservation required) and contemplate the moon illuminating the garden, all accompanied by traditional Japanese music.
Monday 8 and Tuesday, September 9, free entry, from 18:00, Tel. +81 75 463 2855, train: JR Sagano line, stop "Hanazono".
Tokyo
A Shishigaya, near Tokyo, a building dating from the Edo era plunges you into the atmosphere of medieval Japan. Small bonus: the alleys that surround the park are  illuminated by taketoro, bamboo lanterns. Dango and other small seasonal dishes are also sold to the accompaniment of music (koto demonstrations).
On September 20, free admission, the number of places is limited, so we advise getting there early:  Tokyu Toyoko Line, Okurayama stop.
At Tokyo Tower, which exceptionally opens the doors to the exterior stairs at night (usually only available on weekends),  and admission is free. Roppongi Hills tower also opens the Sky Deck observatories and Tokyo City View for tsukimi.
On September 22, free admission, from 18:00, metro: Hibiya line, Roppongi stop, exit 1C.
---
Address, timetable & access