Seven Summer Excursions in Japan
夏の涼しい遠足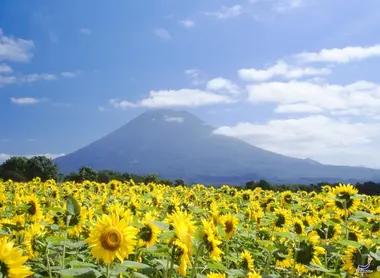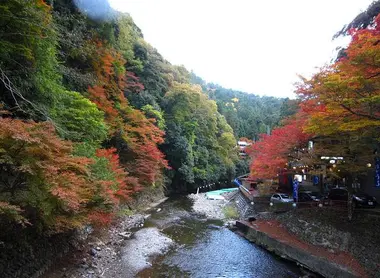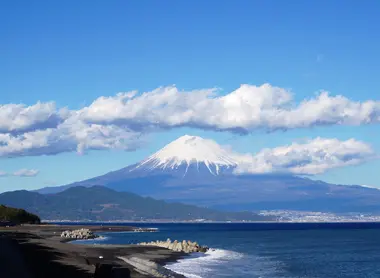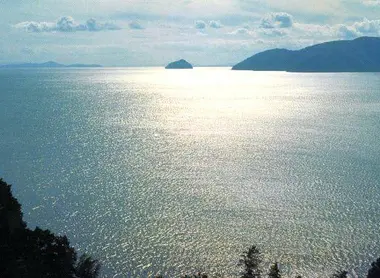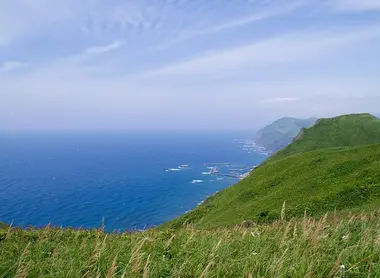 Country side
How about enjoying a cooler Japanese summer, away from the humidity of the big city?
Here is our selection of summer excursions to escape the summer heat. 
One hour from Tokyo, Takao Mountain rises to 599 meters above sea level and is located in the quasi national park of Meiji no Mori Takao. Explore its hiking trails in the shade of the foliage. At the top of the Takao you will find the Buddhist temple Takaosan Yakuoin Yukiji and a breathtaking view of Tokyo and Mount Fuji on a clear day.
Located one hour northwest of Kyoto, the small village of Takao is known for its nature walks and hikes. Do not miss the three beautiful Buddhist temples in Takao Mountain: Jingo-ji, Saimyo-ji and Kozan-ji.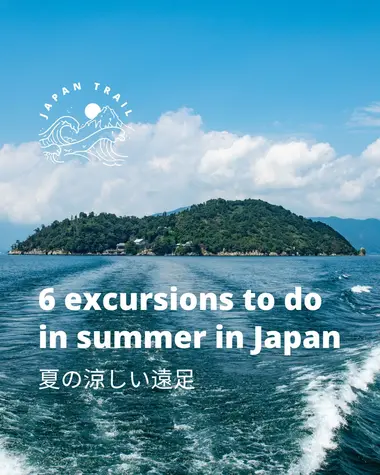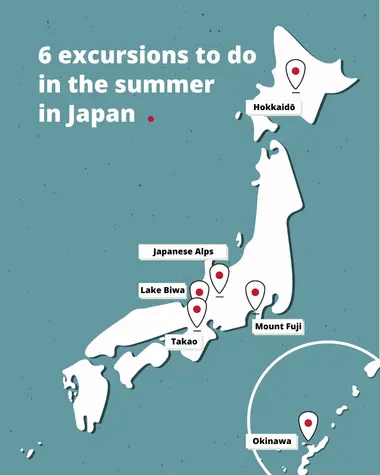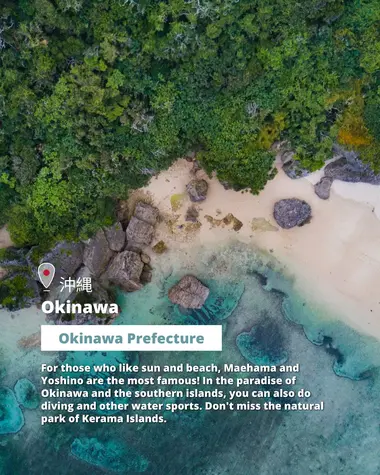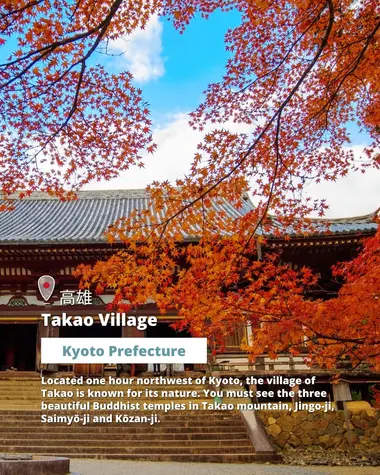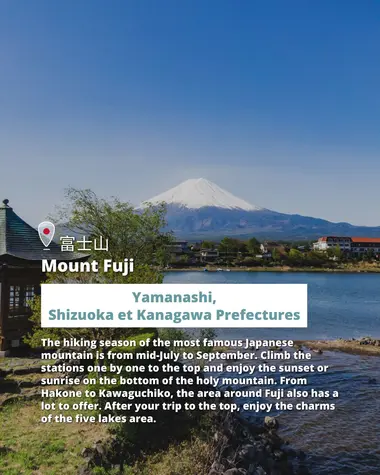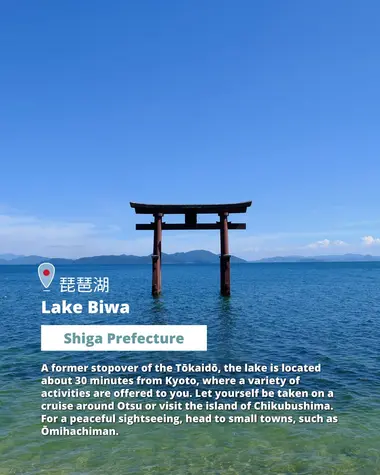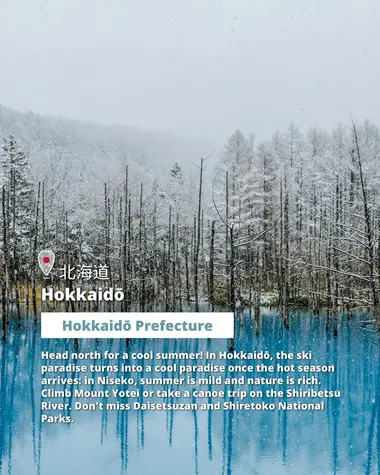 The fields and green valleys (Kamikochi and Hakuba) of the Japanese Alps are the ideal refuge in the heat of the summer. In the shadow of the dense cypress forests of the Kisoji valley, take a stroll along the ancient roads of Nakasendo. There are many hiking trails that will delight both young and old.
The hiking season of the most famous Japanese mountain is from mid-July to September , after this period the trails are closed. Climb up the stations one by one up to the summit and revel in dusk or sunrise on the bottom of the sacred mountain. From Hakone to Kawaguchiko, the Fuji area also has a lot to offer. After your excursion to the summit, enjoy the charms of the the five lakes region.
To read : The 5 lakes region
What could be more refreshing than an excursion to the largest lake in Japan? Ancient stage of the Tokaido, the lake is about thirty minutes from Kyoto , where various activities are available to you. Let yourself be embarked on a cruise in the vicinity of Otsu or visit Chikubushima Island (departures from Hikone). For a quiet discovery, visit small towns such as Omihachiman.
Head north to spend the summer cool! In Hokkaido, the paradise of skiing turns into a paradise of freshness once the warm weather arrives: in Niseko, the summer is mild and the nature rich. Take your courage with both hands and go to Mount Yotei (1,898 meters and a few hours' walk) or take a canoe ride down the Shiribetsu River.
Do not miss the many nature parks, such as Daisetsuzan National Park and Shiretoko National Park . For a trip to the end of the country, visit the island of Rebun, which is rich vegetation during the summer.
For those who love the sun and the beach, Maehama and Yoshino are the most famous! In the idyllic setting of Okinawa and the southern islands, you can also go snorkeling and other water sports. Be sure to visit the other islands around the main islands, especially on the Kerama Islands, a recognized natural park.
All the themes of the city