The konbini
コンビニ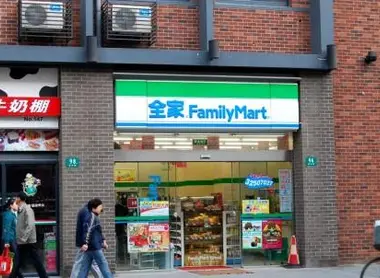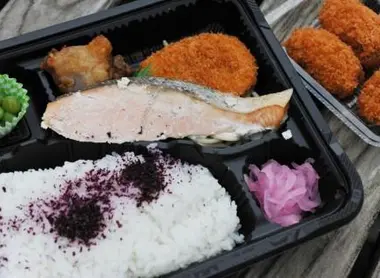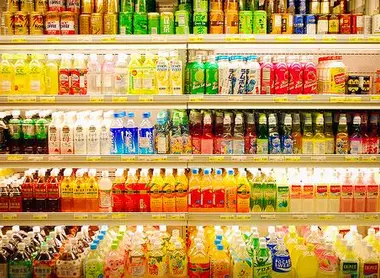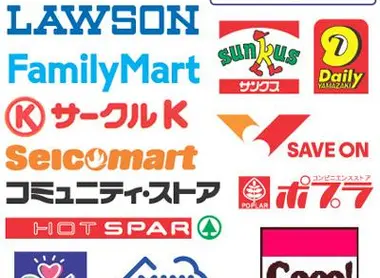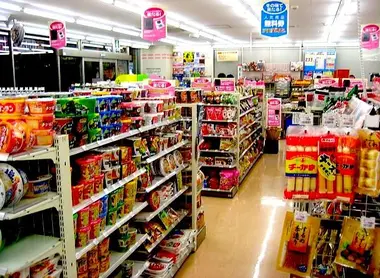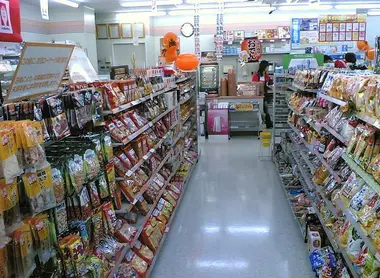 At your convenience
One in the morning lost in the dark streets of a big city ... And you are thirsty and hungry. Or you need an umbrella... Not a problem! The konbini are here to save you. Short for the English term convenience store, these mini-markets, open 24 hours a day, 7 days a week, quickly become essential!
It is not a far cry to say, all you need is konbin as you will more than likely find what you need at the konbini. Here are some tips to guide you to get what you need whenever you want... all within walking distance.
Konbini culture
It is said that in Japan there is one konbini for every 2000 populations. They can be found literally on every street corner in large cities, but also more sparsely in villages and rural areas. The 4 biggest brands are Family Mart, 7 Eleven, Sunkus, and Lawson, but there are other chains such as Ministop, Daily Yamazaki, Coco store, Everyone, etc ... For a more luxurious shopping experience, the "Natural Lawson" offers a selection of imported gourmet products and organic products.
To eat
The primary purpose of a konbini is to sell fast food. While sandwiches, salads, and vegetables appear well on the fresh shelves, the star product of konbini is bentô (meal trays), cup ramen, and onigiri (rice balls). The seasons also pass through the shelves, in particular through the presence of Italian-style ice cream in summer, and stew in winter. The confectionery department is overflowing with snacks of all kinds. The Japanese are fond of seasonally themed products, the range changes over the months, always offering new surprises: cherry blossom flavored chocolates in spring, chestnut cakes in autumn, strawberry Kitkat for Christmas, etc. Fresh products are also available, eggs and fruits on display, but the choices are limited and prices are higher than that of supermarkets so it's better to stock up at the supermarket unless the need is urgent.
Troubleshoot
In addition to food, all kinds of convenience products can be purchased: bandages, pens, toilet paper, batteries, umbrellas, medicine, etc. It is also possible to buy alcohol and cigarettes, but only in stores whose signs carry the signs "タ バ コ" (tabako) and "酒" (sake). Mini toiletry kits are also available in the cosmetics department.
Services
Konbini offers many services that turn them into mini branches of banks, post office, and transport companies. It is then a question of knowing which channel does what? This is not an easy task ... For example, the ability to pay your water and electricity bills at the cash register!
The list then goes on:
withdraw money from ATMs
make photocopies, send faxes, scan documents, or print photos
purchase tickets for concerts, mainline buses, sporting events, amusement parks, etc.
What may interest travelers
While it is not always easy to find ATMs that accept foreign cards, the 7 Eleven ATMs ensure you can withdraw cash.
Equipped with a dining area in the store, the "Ministop" konbini allows you to eat quickly and economically.
It is possible to buy stamps in konbini, as well as to send packages using delivery services such as "Takkyubin" or "Yu-Pack" (from the post office). Convenient when you want to send your luggage from one place to another at a reasonable price.
Muji products can be found in Family Mart.
The konbini is the perfect place to ask for directions if you are lost. Staff always have a detailed map of the neighborhood.
Daily help of unparalleled preciousness, you will quickly find it difficult to do without these little miracle convenience stores!
All the themes of the city