Konbini: 5 Specialties to Try
コンビニ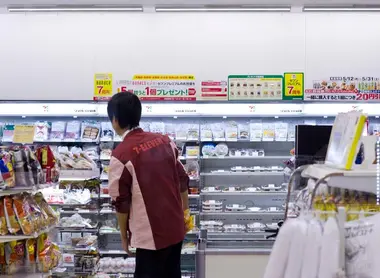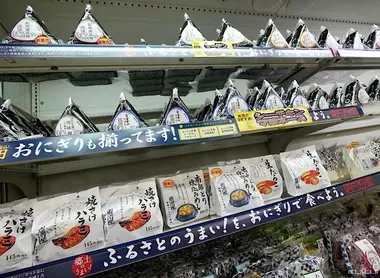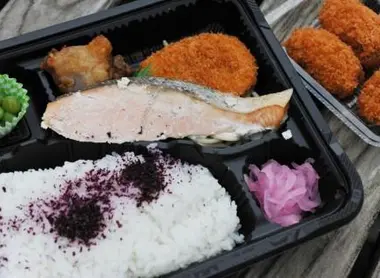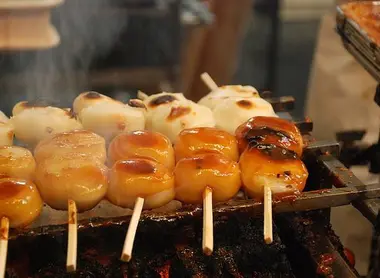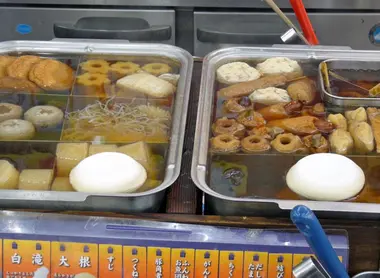 Eat (well) on the run
All those who have traveled to Japan know the famous konbini (convenience store), stores open 24/7 and ever-present in the Japanese urban landscape. Here are some specialties not to be missed!
Konbini are mini-supermarkets with a Japanese twist. Many of the dishes are prepared on site, or off-site not far from he store. The products are fresh and consumed the same day.
So, what food can you eat on the go?
Onigiri
These are the first thing you will see when entering a konbini. These rice balls wrapped in nori (dried seaweed) are the national equivalent of a sandwich. Sold individually, onigiri (おにぎり) come with a variety of choices for fillings: raw or cooked salmon, tuna, egg mayonnaise, kombu (another seaweed), salted plum, and much more.
Bento
The other hallmark of konbini is its packed meals, bento (弁当). You can find almost the entire range of Japanese cuisine in the popular bento: breaded pork or chicken, fish, salads, cold noodles, tempura, omelet...You can also usually find vegetarian options, in true Japanese style.
Sweets
Pastries, cakes and other sweets are the highlight of konbini which now compete with specialist shops. We especially recommend the melon-pan (メロンパン, a kind of sugar cookie-covered sweet bread), mochi (餅, glutinous rice cake) - the best being caramel or anko (red bean paste). But the choice does not end there: cream puffs and donuts are also among the favorite desserts sold in Japan.
Seasonal Specialties
Konbini vary their products depending on the season: cold somen noodles are among the best sellers of the summer (along with ice cream), while in winter the favourite is oden (stew). In February, futomaki (a very thick maki roll said to bring luck ) is on offer, and at the end of the year Christmas cakes are big business.
Agemono
Agemono (揚げ物) is a term for all kinds of fried food: fried chicken (karaage), potato croquettes, traditional french fries, breaded pork, but also sausages... Meat lovers will be delighted. Do not, however, expect a high quality of meat, although it is usually good for the price. For vegetarians, it is still possible to fall back on dishes with rice, pasta or vegetables.
All the themes of the city