Kenzo Tange
Kenzo Tange was a pioneering post-war Japanese architect and urban planner whose beautiful vision of modernity won acclaim worldwide.
Kenzo Tange 丹下健三
Among Tokyo's most distinctive buildings are the awe-inspiring Tokyo Metropolitan Government ("Tocho") building in Shinjuku, the graceful Yoyogi National Gymnasium across from Yoyogi Park, Tokyo Dome Hotel and the modern-Gothic St. Mary's Cathedral in Bunkyo ward. These, as well as the stately, restrained Hiroshima Peace Memorial Museum, the airy, spacious Yokohama Museum of Art, and numerous prominent buildings around the world, were designed by the internationally active Japanese architect and urban planner, Kenzo Tange.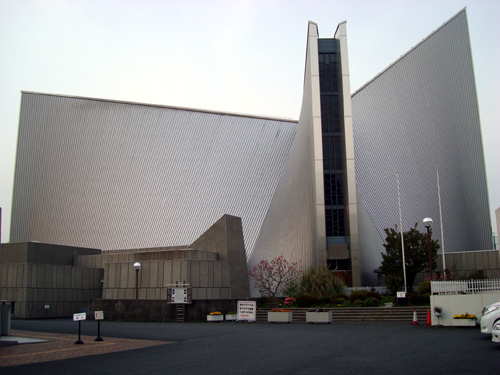 St Mary's Cathedral, Tokyo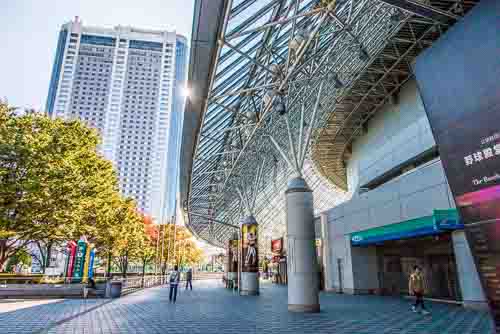 Tokyo Dome Hotel with Tokyo Dome in foreground
Tange's Early Life
Kenzo Tange (1913-2005) was born in Osaka (the birthplace, too, of another great Japanese architect, Tadao Ando), but spent the first seven years of his life in Hankou, China, where his father had been transferred to as a Sumitomo Bank employee.
Back in Japan, the Tanges settled on Shikoku in the town of Imabari, but Tange went to Hiroshima in 1930 to attend high school. It was as a high school student that Tange saw, in a foreign magazine, the Palace of the Soviets proposal by Le Corbusier, the Swiss modernist architect, and which sparked Tange's passion for architecture.
From Student to Professor
On graduating high school, Tange spent two years enjoying cafe life in Tokyo and reading widely, hardly attending classes at Nihon University, which he had entered upon failing to enter his first-choice universities. He finally made it into Tokyo University in 1935, where he studied architecture, graduating on the strength of a development proposal for Hibiya Park.
Tange returned to Tokyo University at the start of World War II as a post-graduate student after having worked for a while in the architectural office of the prominent architect, Kunio Maekawa (1905-1986). He received his PhD in 1959 with a thesis entitled "Spatial Structure in a Large City." Tange was then appointed assistant professor at Tokyo University's architectural department, where he mentored several famous architects. In 1963, became Professor of Urban Planning there.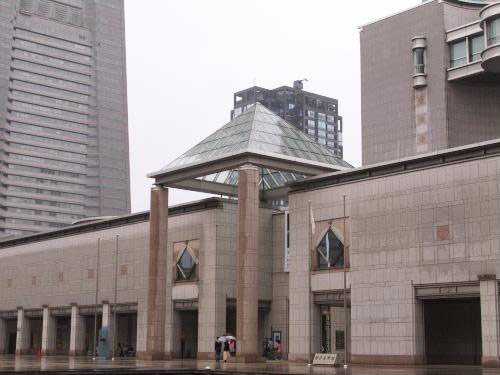 Yokohama Museum of Art, designed by Kenzo Tange

Hiroshima Peace Park
Hiroshima Reconstruction
The Hiroshima of Tange's school days featured later in his career: first, when he was invited by the War Damage Rehabilitation Board to submit design proposals for the renewal of various cities, and his plan for an airport in Kanon, Hiroshima, was accepted, and second, when he won first prize in an international competition held in 1949 to design Hiroshima Peace Memorial Park. Tange's was the only proposal that boldly went beyond the confines of the park itself to also include the 4km-long Peace Boulevard that bisects the park - presaging the reputation he would establish as both urban planner and architect. Another major project that Tange participated in was the planning and design of the infrastructure and facilities for Expo 70, held in Osaka.
International Reputation
Tange's success in Hiroshima opened the gates to the international architectural arena, with the backing of prominent architect, Kunio Maekawa. Tange's acute understanding of the modern city in an era of radical change quickly earned him a revered reputation around the world. In the 1960s, Tange became part of, and helped shape, the Metabolist movement, which applied biological concepts to urban planning and architecture. From the 1950s to the 1980s, Tange received no less than seven awards from overseas, including gold medals from the French Architecture Academy, the Royal Institute of British Architects, and the American Institute of Architects, culminating in being awarded the 1987 Pritzker Architectural Prize. The Pritzker jury wrote that "Tange arrives at shapes that lift our hearts because they seem to emerge from some ancient and dimly remembered past and yet are breathtakingly of today."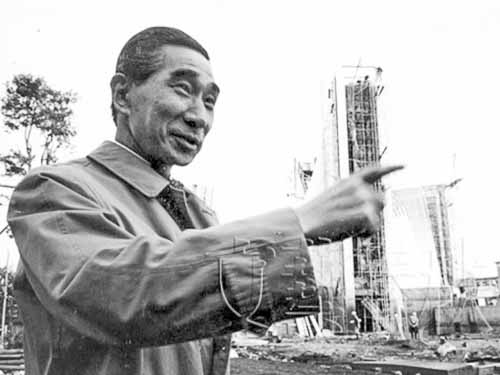 Japanese architect and urban planner, Kenzo Tange
Tange's Achievement
Post-war Japan was faced with a task of construction that went beyond the task faced by Japan's original 19th-century modernizers who had the ready-made model of the West to work by. The West, too, was emerging from World War II on unsteady feet. Tange distinguished himself in post-war Japan - and the post-war world at large - with a new, resolute vision for the future that appreciated modern needs while being informed by an exquisite aesthetic sense. Yet Tange maintained a place for tradition, all the same, stating that: "Tradition plays the role of a catalyst, furthering a chemical reaction but no longer detectable in the end result. Tradition can of course participate in creation, but can no longer be creative itself."
Tange's designs can be seen in numerous cities throughout the world, but his best known works are in Japan, where his son continues his legacy as head of Tange Associates.
Book Hotel Accommodation in Tokyo
All the themes of the city