Tokyo Dome
東京ドーム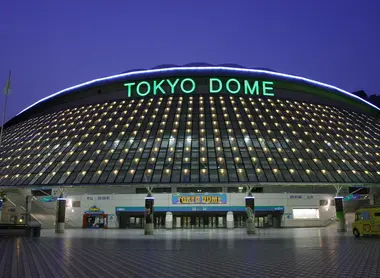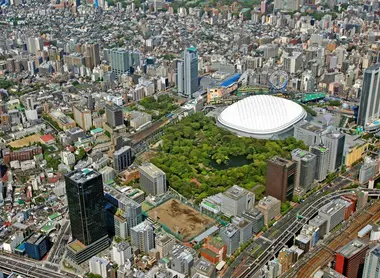 National Sport
The bat hits the ball with a smack. A thunderous applause rises from the stands, where sixty thousand fans roar together like a lion. Attending a baseball game at the Tokyo Dome gives you an idea of ​​the popularity of the sport in Japan.
Adopted by the Japanese during the Meiji era (1868-1912), baseball, in Japanese "Yakyū" became the favorite sport of the archipelago, which now has nearly two hundred thousand federation members. The great players such as the legendary Eiji Sawamura (1917-1944) and today's Ichiro Suzuki are true national heroes. In spring and summer, a tournament pits the best high school teams in the country against each other. Called Koshien, it fascinates people who regularly follows the matches and commentate them with relish.
XXL Stadium
Each prefecture zealously supports its team, like manly matches between the Yomiuri Giants of Tokyo and the Hanshin Tigers of Osaka. A fearless spirit and good legs are required to defend against a team in a rival city.
The Yomiuri Giants took up residence at the Tokyo Dome in the year of its construction in 1988. Dubbed by foreign visitors as the "Big Egg", the stadium is the largest indoor sporting arena in the country. The biggest stars of Japanese and international music also play here. It is built in the heart of the complex dedicated to entertainment, Tokyo Dome City, where you will find a giant water recreation center, the most extreme roller coasters in the country and a shopping center of titanic dimensions.
Stop at the futuristic LaQua onsen to wash away the fatigue of the day in spring water drawn from 1 700 meters deep and set off again on a sound basis.
Get tickets for a baseball game at Tokyo Dome with Voyagin ! 
---
Address, timetable & access
All the themes of the city