Natsume Soseki
漱石夏目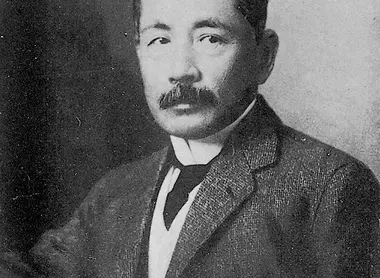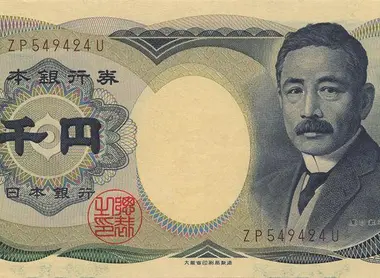 The modern novelist
Natsume Soseki (1867-1916) is the best-known and the most admired novelistin Japan. Featured on one thousand yen notes, the author of I Am a Cat , Botchan and Spring Miscellany, embodies this special moment for the country: the transition to modernity during the Meiji era (1868-1912).
Passionate in his youth about Chinese literature, which he devoured, Soseki began learning the English language, for better or for worse, when he enrolled at the Imperial University of Tokyo to study architecture. Soseki, who's name literally means "to rinse the mouth with a stone", began to take an interest in English literature on which he wrote several articles and more specifically on the poets of Great Britain, of whom he analyzed the style; and himself wrote haiku (1887).
A famous cat
He taught from 1893 to 1900. His Japanese career, which produced the novel Botchan, ended when the Government sent him to England to study literature, lifestyle and habits. Lacking money, the melancholy man with a moustache spent most of the time time cloistered away in his modest room to devour books.
Upon his return to Japan, he gained success thanks to the publication of I Am a Cat (1905). He continued to write novels and short stories until his death in 1916 from the torments an ulcer.
Chronicles of a shaken Japan
A curious character with a tender gaze, Soseki created works that astonish by their false simplicity and soft tone, which retract quickly, like the ending of a haiku, giving way to jaded cruelty.
Writings that plunge us into a Japan of restoration, a Japan undergoing revolution: a silent revolution that analyzed distant and strange countries in order to move forward on the road to modernization. Institutions, customs, medicine, economics, industry, literature... the Japan of the turn of the 20th century was passionate about everything, curious about everything, much like the writer who kept that critical and questioning eye, which he gave so elegantly to the pet without a name in I Am a Cat.
Short stories to enjoy in peace, to savor slowly, like mochi (glutinous rice paste) that only reveal all their flavor after being chewed for a long time.
All the themes of the city