Onsen in Hokkaido
北海道の温泉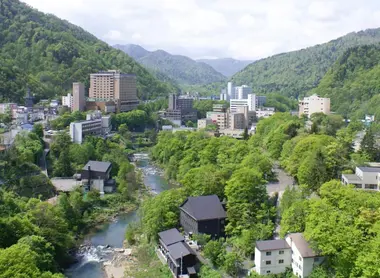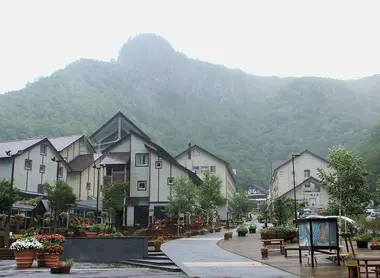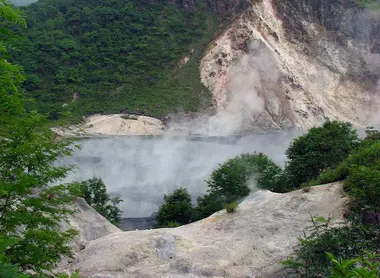 A selection of hot springs around Sapporo
Onsen are a huge draw for visitors to Hokkaido. Scattered throughout the island, these natural hot springs each have their different properties, and you'll forget all your stress when relaxing in their soothing waters.
Jozankei Onsen
Located near the center of Sapporo city, this spa village, established more than 150 years ago, is easily accessible. Despite this, visitors have no problem disconnecting from the outside world thanks to the lush nature surrounding Jozankei Onsen hot springs. This place is particularly popular in fall, thanks to the stunning fall colors that illuminate the flanks of the surrounding mountains.
Yunokawa Onsen
As one of Hokkaido's most famous onsen towns, Yunokawa hot springs have a history of more than 350 years. It was in 1653 that the "healing power" of these waters was first recognized. Then, as the number of visitors increased, restaurants, inns and stores settled in the area. These developments served as the foundations for the Yunokawa Hot Spring Resort that exists today. Very easy to reach from Hakodate, it's a must-visit if you're in the area!
And if you don't dare to embark on a full onsen adventure just yet, or you don't have much time, why not try the ashiyu there?
Sounkyo Onsen
One of the largest hot spring villages in Hokkaido, Sounkyo Onsen is a tourist spa located north of the beautiful Daisetsuzan National Park. It's nestled in the heart of a narrow valley, flanked by 100-meter-high cliffs covered with trees. Sounkyo Onsen is ideally located in the center of the island and is an ideal base for visiting the rest of the island. It's also the perfect place for hiking.
Nukabira Onsen
Also in Daisetsuzan National Park, this onsen is located south of Lake Nukabira, in the city of Kamishihoro. Nukabira Onsen is known for its 100% natural water, which isn't treated with chlorine, and for its idyllic setting.
If you go there, don't miss Taushubetsu bridge, or "ghost bridge". This bridge emerges from the surface of the water of the Nukabira dam from January, and disappears at the bottom of the lake from May, when the water level rises.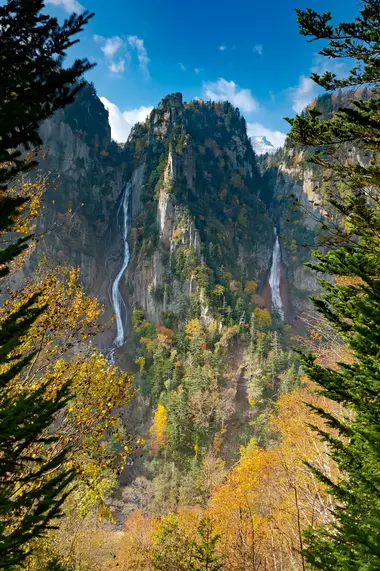 Fukiage Onsen is one of the great secrets of Hokkaido. Located on Mount Tokachidake and hidden in the woods, this hot spring pool is not only free, but also open 24 hours a day.
Not being run by a company, this onsen can be used at any time and by anyone! But note that this also means the baths are mixed sex, so shy bathers may want to bring a bathing suit, and as there are no changing rooms, be prepared to undress in the wilderness...
This outdoor onsen offers an amazing magical, natural setting on the mountainside, in the middle of lush greenery. At night, the view of the starry sky is well worth the detour!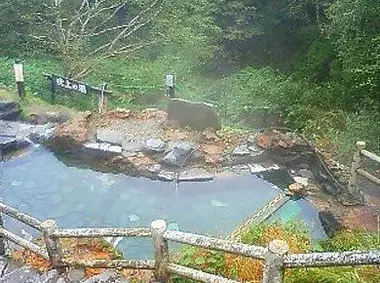 Noboribetsu Onsen
And of course, no selection of Hokkaido onsen would be complete without mentioning one of Japan's most famous hot springs of all. To discover more about this extraordinary place, check out our article on Noboribetsu Onsen, a thermal paradise at the gates of hell...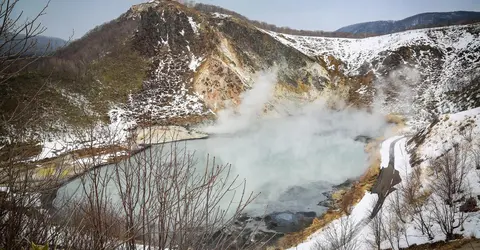 All the themes of the city