Discover Ueno Station

A gateway to Ueno area and to North of Japan
Ueno is the gateway to Ueno area. Discover our travel tips and our maps to navigate in the station easily !
Ueno Station
 is a gateway to Ueno area with
the parks and its museums
 and to the neighborhood Ameya-Yokocho.
Since the Shinkansen trains  go up to Tokyo Station (1991), it lost some of its importance of rail point of view, however, it remains a station you may go through or use as a  starting point.
The station is served by 10 lines organised in 20 platforms and three floors. The main entrance is at the first floor (Horokoji Entrance) but there is a lot of secondary access.
To access the control area, you have to cross a large hall which is surrounded by shops : this space is representative of
Japanese stations "eki naka"
that combine transport spaces and commercial spaces. In that space you will find also connections with the Ginza and Hibiya subway lines and
the office to collect
your
Japan Rail Pass
(Information Center).
After the control lines you can go straight to platform 13-17 (Tagasaki Line, Utsunimiya Line, Joban Line Limited) or go to the basement to take the Shinkansen (Akita, Joetsu, Hokkaido, Hokuriku, Yamagata, Tohoku Lines).To reach the platform 1 to 12 (for exemple the Yamanote Line), you will have to go upstairs. On the third floor, the station was renovated in 2011 and you will again find many shops. From there you can exit to Ueno Park.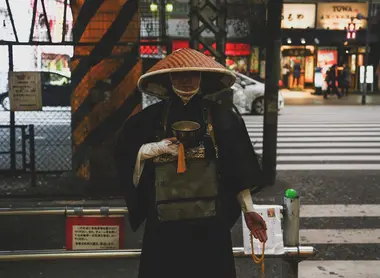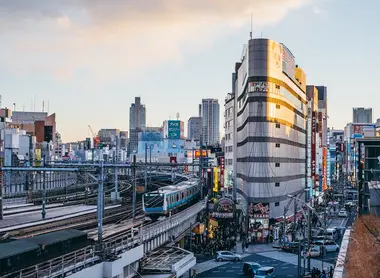 Note that Keisei Ueno station, which provides access to the Skyliner train (Narita service) is located in another building 50 meters from the JR Station.
Back to the first floor use one of the exit (Yamashita Exit, Shinobazu Exit, Hirokoji Exit, Asakusa Exit) to discover the neighborhood called Ameya-Yokocho. It hosts many shopping streets. In the years that followed the end of the second war,  the black market was concentrated under the railway arches.
Ueno Station opened in 1883 at the dawn of the railroad age but was destroyed by the terrible fires that followed the 1923 earthquake.
In 1927 the subway from Ueno to Asakusa was completed and it was the first subway line in Asia.
The new station building opened in 1932. The underground shinkansen station was built in 1985 when the shinkansen line was extended from Omiya to Ueno. The current station has many elements reminiscent of the different historical periods.
All the themes of the city