Tokorozawa Station
所沢駅 埼玉県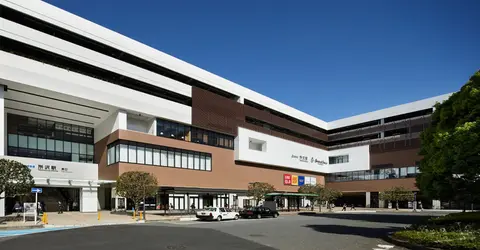 Tokorozawa Station in Tokorozawa, Saitama has Seibu Line trains to Ikebukuro and Nishi-Shinjuku stations in Tokyo.
Tokorozawa Station is located in Tokorozawa in Saitama Prefecture. Tokorozawa Station is operated by the private railway company Seibu.
From Ikebukuro Station in Tokyo, the Seibu Ikebukuro Line runs to Tokorozawa Station and then on to Hanno, where it connects with the Seibu Chichibu Line.
Some Ikebukuro Line trains run via the Yurakucho Line of the Tokyo subway to Shin-Kiba and the Tokyo Metro Fukutoshin Line to Shibuya Station and then on the Tokyu Toyoko Line and Minato Mirai Line to Motomachi-Chukagai in Yokohama.
From Tokyo Seibu Shinjuku Station, the Seibu Shinjuku Line runs from Seibu Shinjuku Station, close to Kabukicho (about an 8 minute walk from the main Shinjuku Station). A transfer from the Yamanote Line to the Seibu Shinjuku Line is possible at Takadanobaba Station. The Seibu Shinjuku Line terminates at Hon-kawagoe Station in Kawagoe.
Both the Koedo (Seibu Shinjuku - Hon Kawagoe) and the Red Arrow (Ikebukuro - Chichibu) Limited Express trains stop at Tokorozawa Station.
The Japan Rail Pass and the JR East Pass are not valid on Seibu line trains.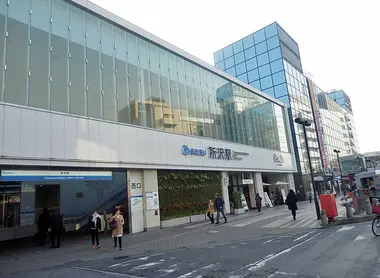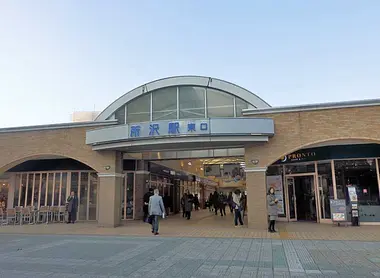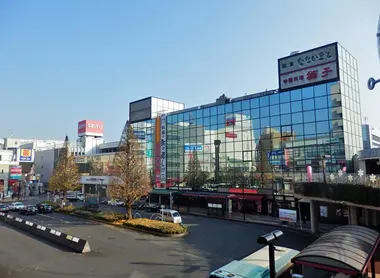 Tokorozawa Station is also an important bus terminus for buses to various destinations in the Kanto region.
The highway bus stop is outside the East Exit of Tokorozawa Station.
There are Keisei buses to and from Narita Airport and Airport Limousine buses to and from Haneda Airport.
Import notice: Before arriving at Tokorozawa Station East Exit (Tokorozawa Eki Higashi Guchi), all airport buses make a stop at JR Higashi Tokorozawa (Higashi Tokorozawa). Passengers should make sure not to get off at Higashi Tokorozawa by mistake if they want to go to Tokorozawa Station. (Announcements on the buses are made in Japanese, English, Chinese and Korean.)
Tokorozawa Station is a major commercial area in Tokorozawa. The Prope, Tokorozawa's main shopping and restaurant street starts right at the west exit of Tokorozawa Station and leads towards Kokukoen.
The Seibu Sogo Tokorozawa department store is right at the station with eight floors of stores, cafes and restaurants as well as a roof garden. There are branches of Loft and Muji as well as a branch of the travel agents JTB.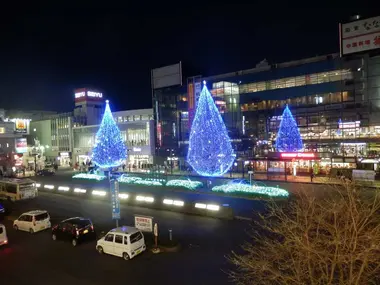 All the themes of the city