The Narita Express

Traveling from Narita Airport to Tokyo at a Discount
A new deal in 2014 for travel between Narita Airport and Tokyo with your Japan Rail Pass.
Many people activate their JR Passes several days after their arrival in Japan (which is no problem!) but then have to worry about the best way to make the first leg of their journey : from Narita Airport to Tokyo.
One of the easiest and most popular options is the Narita Express, or N'EX. The N'EX provides access from Narita Airport to major stations in the Tokyo metropolitan area, including Tokyo, Shinagawa, Shibuya, Shinjuku, Ikebukuro and Yokohama.
Since march, 2015 the one-way ticket is not any more on sale but JR East Company propose a N'EX Tokyo Round Trip Ticket (¥4000 yen per adult and ¥2000 yen per child under 12).
Simply purchase your ticket at the JR East Travel Service Center or JR Ticket Office, which both have an office in each of Narita's two terminals.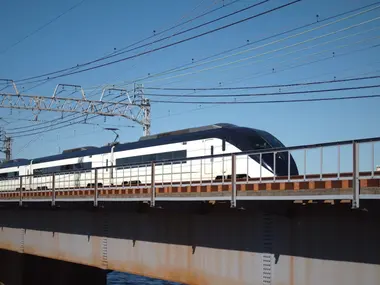 All the themes of the city