The Japan Rail Pass in comparison

For years, the pass has been hailed as one of the most advantage-filled package deals in the world, not just in regards to Japan. Compared to many other specialized travel deals in the world, the Japan Rail Pass is and will still be an economical option relative to similar options in countries like the United States or Europe.
A rail pass lets you travel at your own pace and is typically less expensive than buying individual point-to-point tickets, whether that region is in Europe, the US, or Japan.
The Japan Rail Pass
Nothing surpasses the train in Japan for truly appreciating adventures inside journeys. The railway can transport you with ease to all four corners of the archipelago, without mishap and in the utmost comfort, from the expansive plains of Hokkaido in the north to the picture-perfect coastlines of Kyushu in the south.
The JR Pass, which is comparable to the Eurail Pass in that it provides nearly unlimited travel on Japan's JR trains for a predetermined time period, is available for 7, 14, or 21 days. There are two sorts of passes to pick from: Ordinary or Green, and they are exclusively available to visitors to Japan (residents cannot purchase them). 
Train Travel for those from the United States
Trains are by no means an exotic form of transportation in the United States, and for those living in large cities such as New York or Chicago, they are a standard form of inner-city commute. However, high-speed and long distance train travel isn't as much of a norm in the U.S. compared to Europe and Japan, as driving long distances or flying is a common practice for those traveling to different destinations within the country.
Within the United States, two of the most popular destinations are New York and Los Angeles. However, these two cities exist on opposite coasts of a geographically large nation.
Therefore, rail travel from one to the other is both expensive and time-consuming, averaging a little under 400 USD for a multiple-day excursion with a number of stops along the way.
For this reason, the railways are most often foregone in this scenario and instead done via air, but with this comes much less flexibility and higher expenses, with an average airline ticket between the two cities costing around 300 USD one way.
Oftentimes visitors to Japan from the United States may be hesitant of getting a Japan Rail Pass and utilizing the Shinkansen high-speed bullet train for much of their travels. Rest assured, the Japan Rail Pass and use of trains, both cross-country and locally, is a standard within Japan and ought to be utilized for efficiently get around Japan during your trip.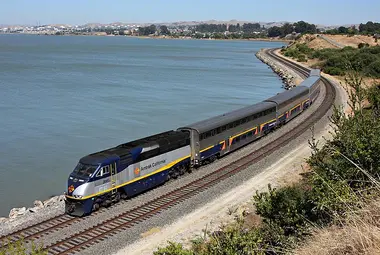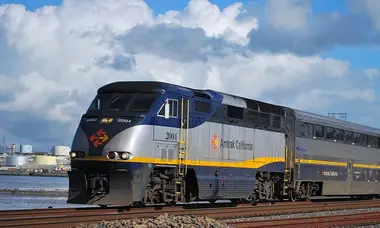 While flying from destination to destination is an option within Japan, the usual hurdles of air travel are entailed. A need to check in, go through security, prepare for take off, and additional things to tend to are things to be wary of, which is not ideal when making your way through different destinations. 
The Shinkansen can be boarded and departed from quickly while going between cities in times comparable to flying, all with adequate amenities such as suitable leg room, outlets for charging devices, and even snacks and drinks. Riding these trains with the Japan Rail Pass also allows for quick and easy boarding without a need for a reservation, meaning you can board any given Shinkansen with free-seating as you please.
Rail Passes in Europe
Within Europe, the Interrail or eurail pass is available from 352 EUR (around 52,000 yen) for those who are 28 years of age or older. This actually lists it as more expensive than the 7-day JR Pass, and while 33 countries of access hold some amazing prospects for travel, this may be eclipsed by the 47 prefectures accessible within Japan by the Japan Rail Pass.
There is also a common complaint that comes with the Interrail Pass: train reservations and booking. Exploration throughout Europe allows for great experiences in many different countries and cultures, but also many different rules and regulations, including those of individual nations' railway systems. These variations in regulation mean that the railway traversal system streamlined as it is with the single-organization-operated Japan Rail Pass. 
A large number of trains require booking before boarding, and for the majority of trains, a reserved seat requires an additional fee. With the JR Pass, upgraded seats entail an additional fee, but standard reserved seats are free of charge, and non-reserved seating can be accessed at any time on Shinkansen trains. 
Additionally, the Interrail Pass is not usable on forms of transit like buses, which are allowed with the Japan Rail Pass. These luxuries and the flexibility provided by the JR Pass are a major driving force behind the value provided by the options within Japan.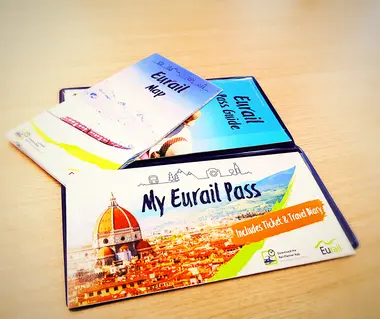 Rail Passes in Asia
For visitors to Taiwan, the Taiwan Rail Pass is a popular option that offers similar benefits to the Japan Rail Pass. Depending on the pass, travelers have access to rail lines throughout Taiwan; however, the means of its usage are a bit more convoluted.
There are four different pass options, the most comprehensive of which includes both local and high-speed rail, but high-speed rail access is only accessible for two of the five days that the pass is active. Additionally, local buses are not included in this pass, unlike the JR Pass.
In South Korea, there is the South Korea Rail Pass. This pass has a medley of benefits, allowing unlimited use of the trains operated by the Korea Railroad Corporation network. There are also a number of discounts for popular tourist destinations, buses, and ferries. 
However, there is no access to two of the most important railway systems in the city of Seoul: the Seoul Metro and the KTX high-speed train. The Japanese equivalents are available on the JR Pass. In addition, buses operated by Japan Rail Group are able to be ridden, whereas the South Korea Rail Pass just offers discounts.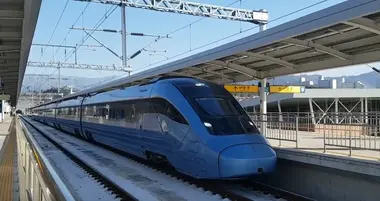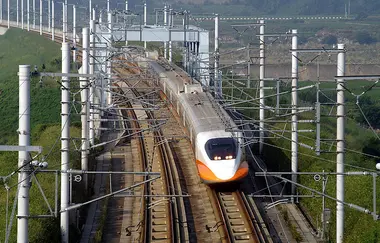 The appeal of the Japan Rail Pass for world travelers
While the rail pass options in much of the world's popular travel destinations are great options, the Japan Rail Pass's coverage and flexibility lends to it being one of the most popular choices. Be sure to utilize the country's world-famous and efficient train system for a unique and adventure-filled journey to Japan and to assure a good time even between each destination!
Buy your Japan Rail Pass NOW!
All the themes of the city