Tsu Castle
Tsu Castle was originally built by Oda Nobukane and then strengthened and improved by the great castle architect Todo Takatora.
Tsu Castle 津城
Tsu Castle (Tsu-jo), located west of Nagoya in Tsu city in Mie Prefecture, was a flatland castle, and was built by Nobukane, the younger brother of local warlord Oda Nobunaga.
Nobukane improved and expanded the existing fortress from 1577. Tsu Castle, then known as Anotsu-jo (安濃津城), utilized water from the Ano and Iwata rivers as moats.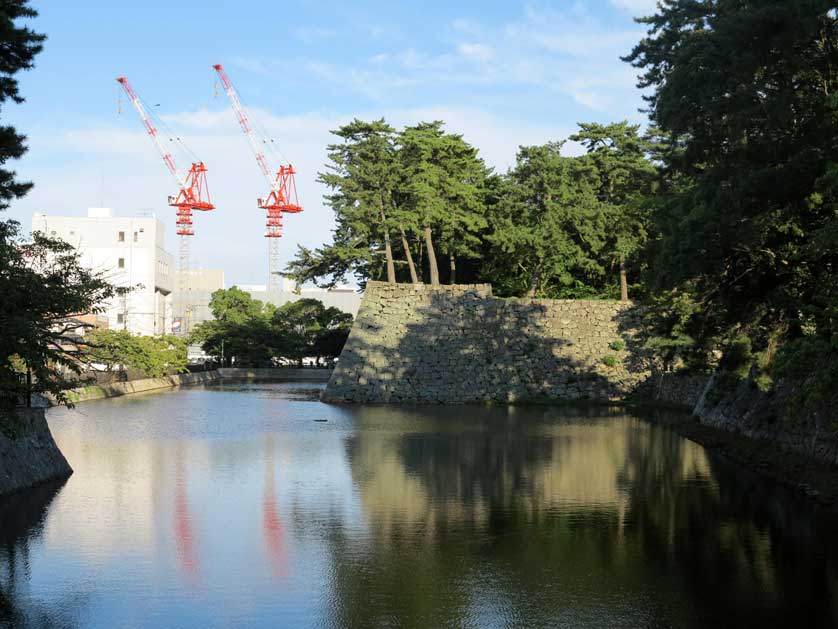 Tsu Castle, Tsu, Mie Prefecture.
Tsu Castle History
Nobukane's castle originally had a five story keep and was an impressive sight. Following Nobunaga's death, Toyotomi Hideyoshi transferred the castle to Tomita Nobuhiro in 1595.
Tomita sided with Ieyasu Tokugawa in the conflict leading up to the Battle of Sekigahara in 1600 and Tsu Castle was attacked and largely destroyed by Tokugawa's adversaries under Mori Terumoto and Chosokabe Morichika.
In 1608 the Tomita clan were superceded by Todo Takatora, a famous builder of Japanese castles, who renovated the existing structures. Todo Takatora is associated with the construction of Imabari Castle and Uwajima Castle in Shikoku. The keep was destroyed by fire in 1662 and not rebuilt. At the beginning of the Meiji Period of Japanese history, the remaining structures were demolished except for the stone walls, moats and two gates.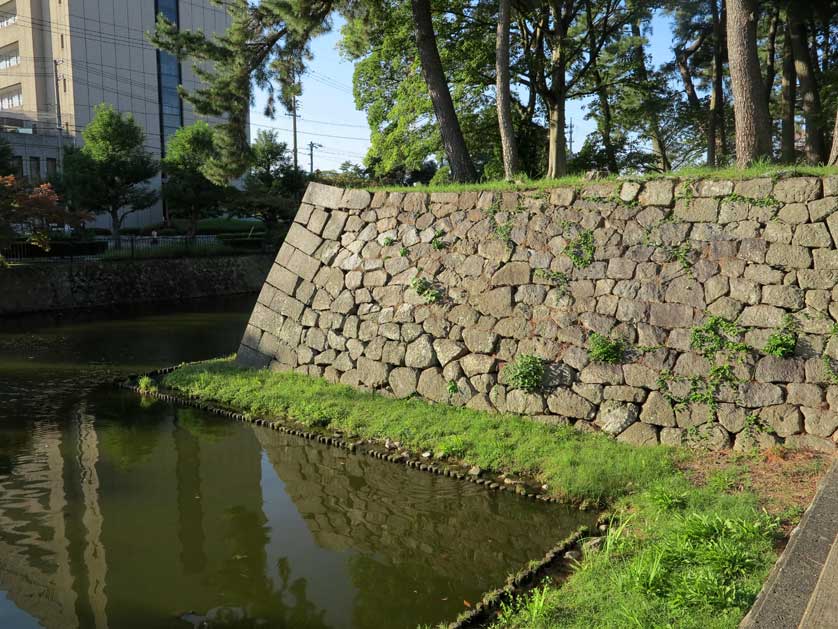 Tsu Castle stone walls and moat.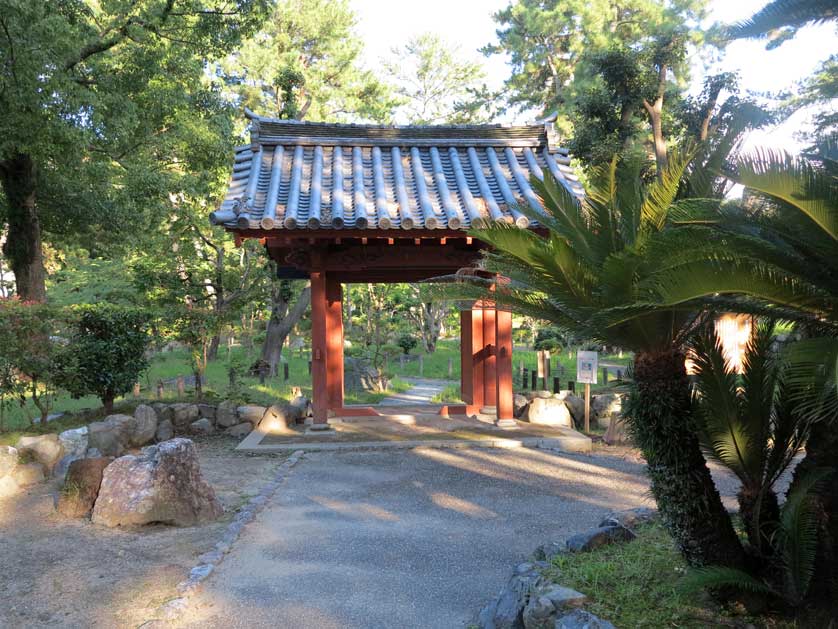 Tsu Castle grounds and gate, Tsu, Mie.
The grounds of Tsu Castle became a public park and a replica yagura or turret was rebuilt in 1958.
Situated near Tsu City Hall the park is a lovely spot to relax or stroll and is known for its pine trees and cherry blossoms.
An equestrian statue of Todo Takatora stands in the castle grounds.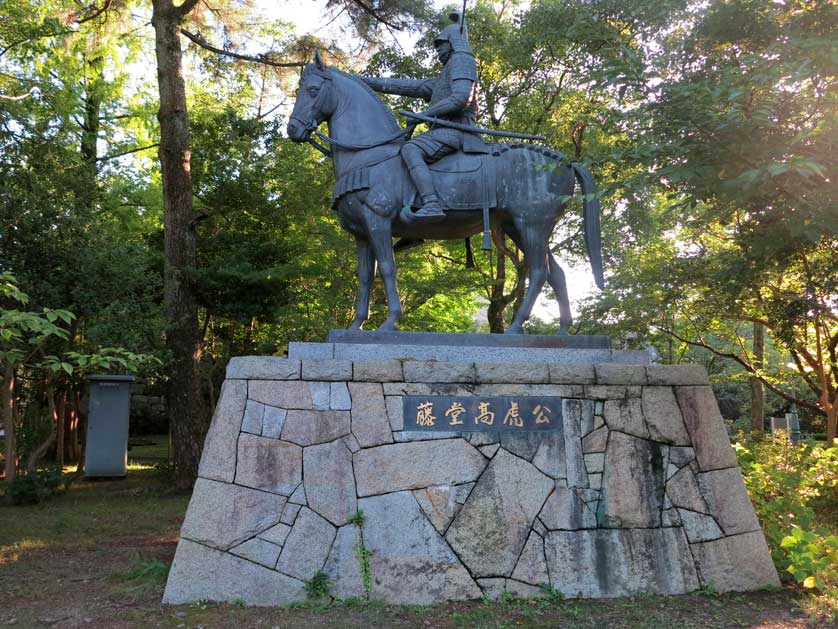 Statue of Todo Takatora at Tsu Castle in Mie Prefecture.
Tsu CastleNishimaru-no-uchi 23-1, TsuTel: 059 229 3248
Admission: Free
Google map
Access To Tsu - how to get to Tsu Castle
Tsu Station is about 50 minutes by Limited Express from Nagoya Kintetsu Station and about 55 minutes by JR on the Kisei Line from Nagoya Station. Tsu can be reached in about 80 minutes from Osaka Namba Station. Tsu Station is also on the Ise Railway. Nearer to the castle is Tsu Shinmachi Station which can be reached by local trains on the Kintetsu and JR lines.
Tsu Castle is a 20-30 minute walk south of Tsu Station or take a Mie Kotsu Bus to Mie Kaikan.
Other castles in the Chubu area include Gifu Castle, Kiyosu Castle, Nagoya Castle, Okazaki Castle and Inuyama Castle.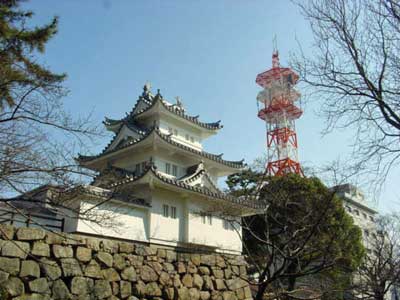 Replica turret at Tsu Castle, Tsu city, Mie Prefecture.

Book Hotel Accommodation in Japan Near Tsu Castle
All the themes of the city