Koshoji Temple Nagoya
Koshoji Temple Nagoya: read a guide to Koshoji Temple, a Shingon sect temple in the Yagoto area of Nagoya.
Koshoji Temple, Yagato 興正寺
Koshoji Temple (興正寺) in Nagoya, not to be confused with Koshoji (興正寺) in Kyoto, or the Koshoji (興聖寺) in Uji, is located in the Yagoto area of the city, its grounds cover the two hills of Nishiyama and Higashiyama.
Koshoji is a Shingon Buddhist temple and can lay claim to having the only wooden pagoda in the Tokai area and a beautiful, modern garden in the rear of the temple complex.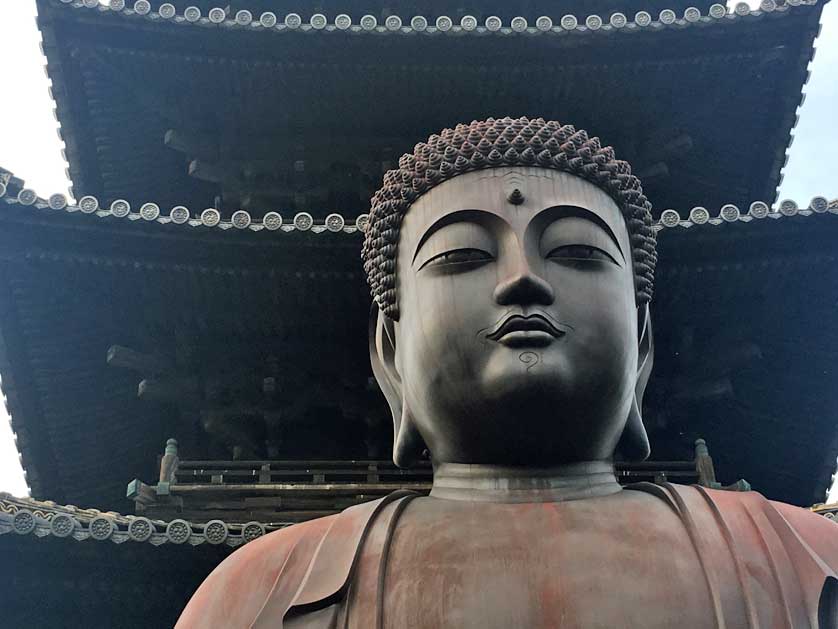 Koshoji Temple pagoda, Yagoto, Nagoya
Koshoji History
Koshoji was founded by the monk Tenzui in the 17th century and has strong connections with the Owari branch of the Tokugawa family.
The 30m-tall, five story wooden pagoda was built in 1808 and is visible as soon as you enter the main gate of the temple. The main hall is earlier and dates from 1750 and enshrines an image of Amida Nyorai - the Buddha of the Afterlife. The main hall also includes a special shrine where supplicants can pray for a painless death, known as pokkuri in Japanese.
Next to the main hall is the more recent Fumon Garden, which was created from a bamboo grove and includes modern water features and a raked stone garden. The entrance fee for the garden is 500 yen which includes a Japanese sweet and a cup of Japanese tea, as well as a tour of the garden and the 300-year-old Kanchin tea house, which was originally built to house religious sutra scrolls. On display are a palanquin that belonged to Lady Jushoin, an 18th century Japanese-style clock and other antiquities.
At the rear of the temple on the highest point of Yagoto-zan is a 3.6m, 20 ton bronze image of Dainichi Nyorai (Vairocana) dating from 1679.
The tea house holds frequent tea ceremony classes which are open to the public. The temple grounds host a small flea market on the 5th and 13th of each month, known as Ennichi, when visitors flock to Koshoji for its monthly dedication days.
Koshoji has made an active decision to reach out to the public through hosting wedding ceremonies in its garden, tea ceremony and meditation classes.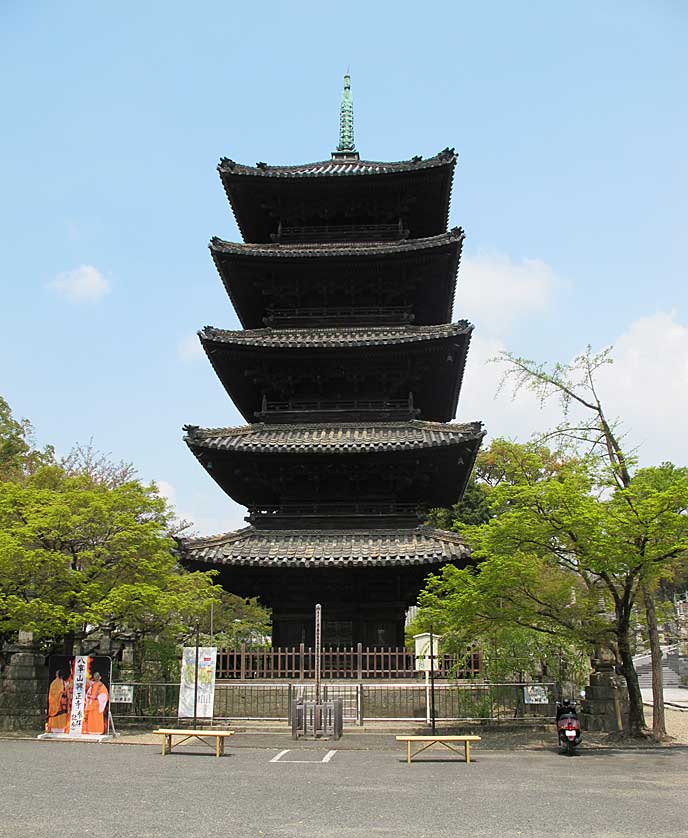 Koshoji Temple's five story pagoda dates from 1808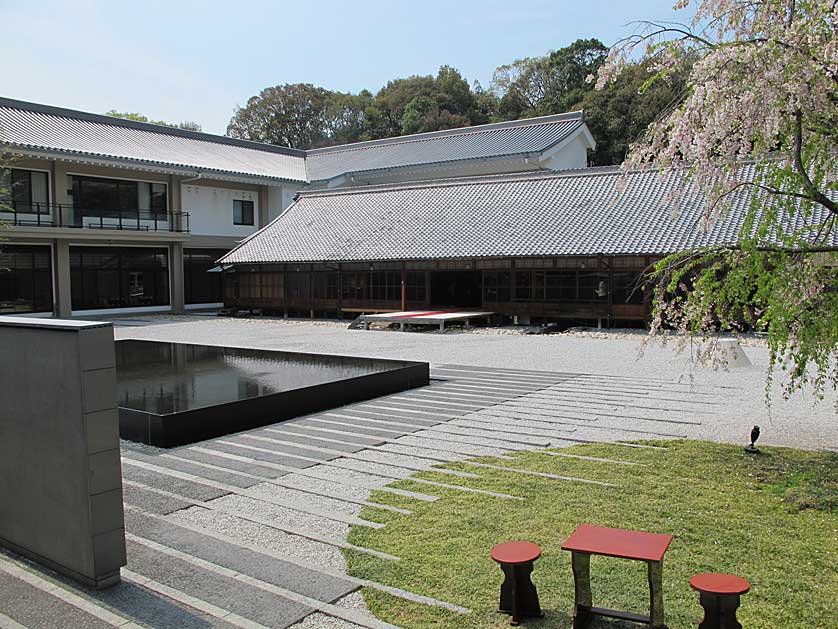 The Fumon Garden at Koshoji is a recent creation
Access - how to get to Koshoji Temple in Nagoya
Koshoji is located on Route 153 very near to Exit 1 of Yagoto Station on the Meijo and Tsurumai lines of the Nagoya subway. Koshoji is close to a number of local bars and restaurants including Popcorn across the road next to the Aeon department store and supermarket and the Sir Winston Hotel. Also in this area are the campuses of Chukyo University, Meijo University and Nanzan University.
Koshoji TempleYagoto-hon-machi 78 Showa-kuNagoya466-0825Tel: 052 371 0075Google map of Koshoji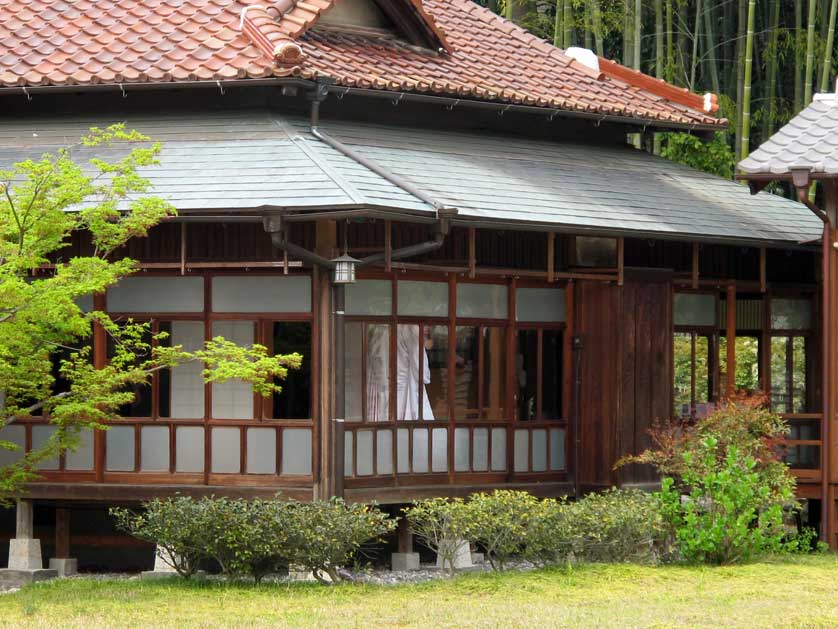 The Fushoden Hall at Koshoji Temple is used for wedding ceremonies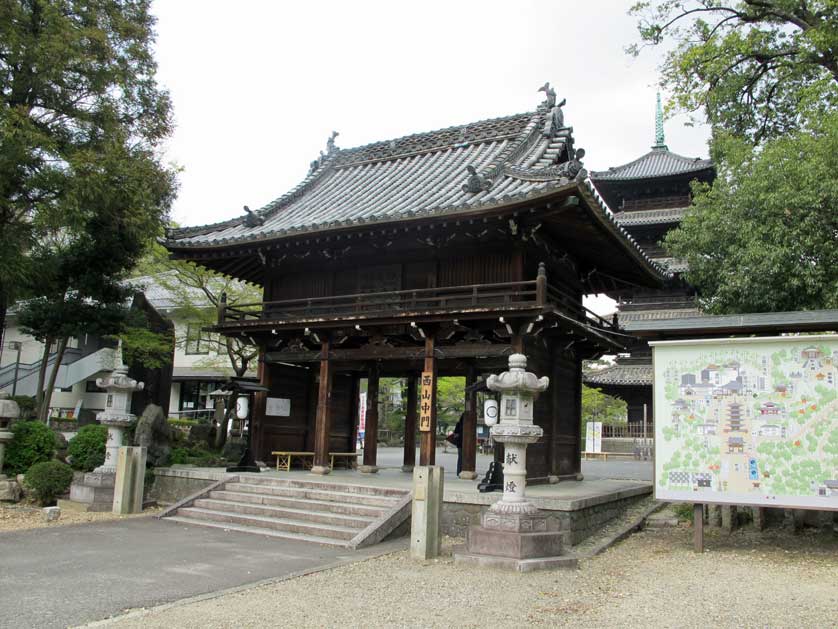 The main gate at Koshoji Temple was first built in 1697 and reconstructed in the early 1800's
Koshoji Temple Map
All the themes of the city