Shimonada Station
下灘駅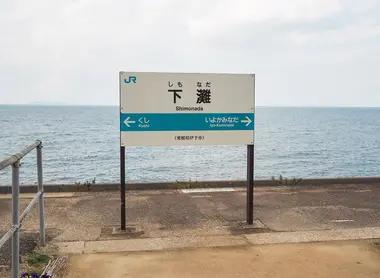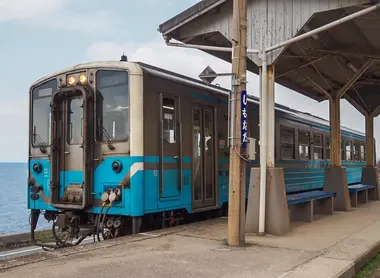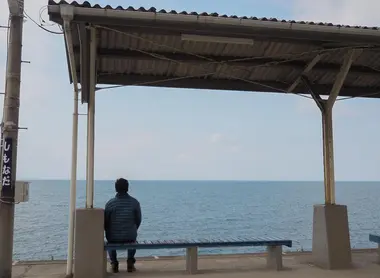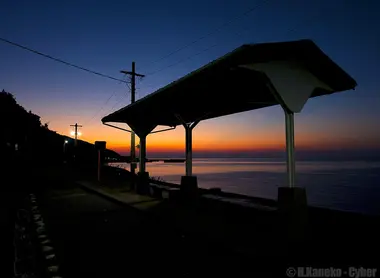 A station with unique charm
It's written everywhere: Shimonada is the Japanese station that you would like to visit once in your life. It is true that this mythical little station has a unique charm: from its single platform with its small wooden shelter, we have a breathtaking view of the Inland Sea of Japan.
The station closest to the sea
Located on the Yosan Line on the northwest coast of Shikoku Island, Ehime Prefecture, Shimonada was long known as Japan's closest station to the sea, before the construction of National Highway 378 caused him to lose his title (which now belongs to Omigawa Station in Niigata Prefecture).
What does it matter! Many are those who do not hesitate to make the way there, despite infrequent trains (only about ten a day), to come and admire the landscape, and immortalize their passage in photos. The place, one suspects, is also very popular with filmmakers and often appears in films or television series.
The station was established in 1935. It is located on the old branch of the Yosan Line, 224 km long, which runs along the coast of the Setouchi Sea (the Inland Sea of Japan) and connects the city of Takamatsu in Kagawa Prefecture to Uwajima in Ehime Prefecture. From now on, only local trains serve it.
The Iyonada Monogatari tourist train also makes a stop at Shimonada while travelers get off to take some pictures! There is even a train which is scheduled to arrive at sunset time as the view of the sea at dusk from the station platform is stunning.
The station itself is an old wooden building where the ticket office and ticket clerk have long since disappeared.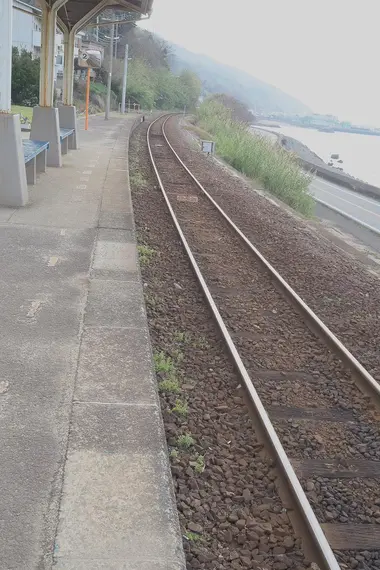 What to see around?
If you have decided that you too must see this station once in your life, take the opportunity to visit the surroundings.
Located on the other branch of the Yosan line, the city of Uchiko is worth the detour. A 10 min taxi ride from Uchiko Station, Tamaru Bridge (Tamaru Bashi, 田丸橋) is also a place steeped in nostalgia. Located in the middle of nature, it is an old cedar wood bridge sheltered by a straw roof.
The Yosan Line also serves Dogo Onsen Station. So, after the sea, why not try the hot springs?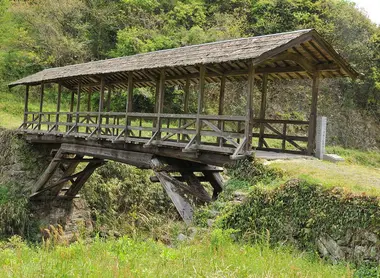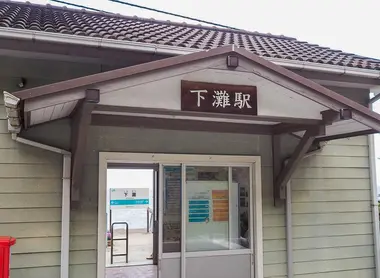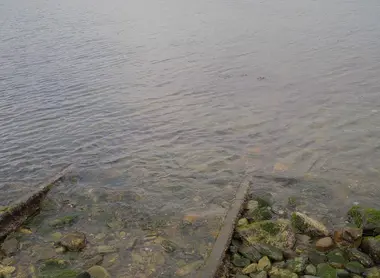 ---
Address, timetable & access
Address

Timetable

Yosan line from Takamatsu or Uwajima
All the themes of the city