Isamu Noguchi Museum
イサムノグチ庭園美術館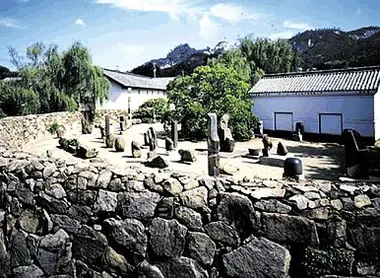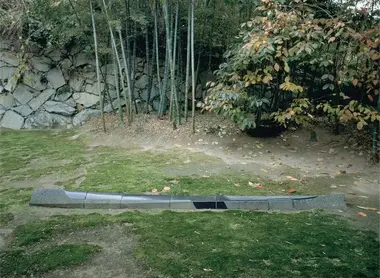 L'atelier-mausolée
Le dernier atelier du grand Noguchi a été reconverti en musée : l'oeuvre d'une vie à travers des centaines de sculptures.
150 works by the famous Isamu Noguchi (1904-1988) populate the garden and artist's former studio in the village of Mure, where he set-up in 1969. It is his only studio in Japan, the others are abroad in New York and Paris.
The many statues - including bronzes, but also majestic carved granite - and the scenography of this museum, whi receives few visitors,make it a moment when time stands in the universe of one of the greatest Japanese post-war artists. Noguchi is also buried here, forever united with his creations.
Noguchi is best known for creating the contemporary Japanese garden at the UNESCO headquarters in Paris (1956-8), the railings of the two bridges in the peace park in Hiroshima (1952), the Moerenuma Park in Sapporo, and the famous paper and bamboo, "Akari" (1949-1952), which illuminate so many interiors.
Please note: the museum only offers guided tours (about 1 hour). On set days and times.
Reservations required at least two weeks in advance by mail: museum@isamunoguchi.or.jp
Detailed procedure on the museum's website: http://www.isamunoguchi.or.jp/
---
Address, timetable & access
All the themes of the city