Tofu, a Japanese soy specialty
豆腐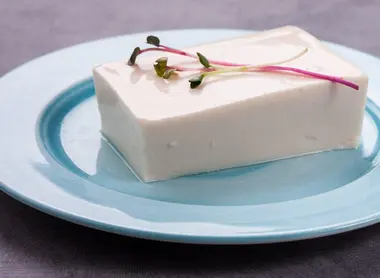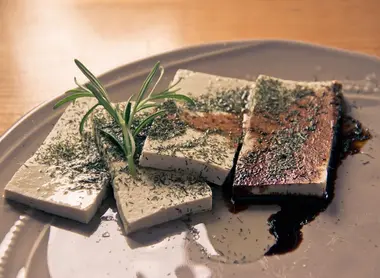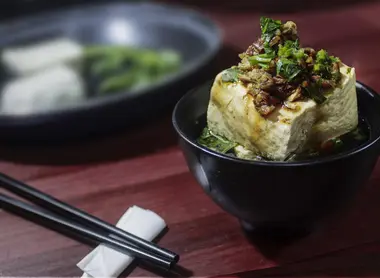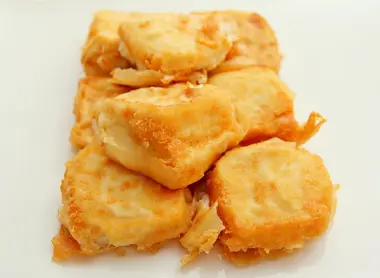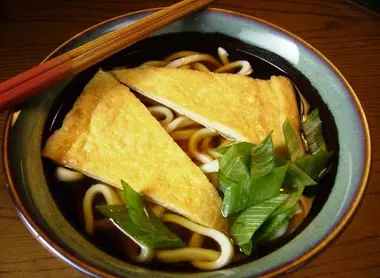 Tofu, the Japanese specialty: the BA-BA of soy cheese
Whether it's cut into small cubes in miso soup or fried, wrapped around inarizushi, tofu is a very common ingredient in Japanese cuisine. Very nourishing, it is particularly present in shôjin ryôri, the vegetarian cuisine served in Buddhist temples. Discover the iconic food of Japan.
What is tofu?
But what exactly is tofu? The word Tofu is now heard around the world gaining popularity around the globe. It is a more or less dense and creamy paste, made from soybeans, and with a fairly neutral taste.
Today, tofu is a classic ingredient in a large number of recipes in Asia: in China, Korea, Indonesia, Vietnam ... and of course in Japan. Very low in calories and rich in protein and minerals, tofu comes in many forms, at times used as a meat substitute, thus consumed as part of vegetarian diets.
Native to China, it is widely consumed in Japan since the fifteenth century - although it was introduced by Buddhist monks from China in the eighth century. From the Edo period, tofu became a very common food in Japan.
How is tofu made?
To make tofu, the soybeans are first dried, then sips with water so that the milk can be extracted. This is then solidified using a coagulating agent (in Japan, nigari is used) to obtain a kind of cream. This process is similar to that used to make cream cheese in Europe. Thus obtained, the dough is then pressed into molds and cut into pieces, which gives it the cubic shape as we know it (when it is not yet sliced and/or fried).
Finally, the last step is to rinse the tofu to firm it up, before packing. It is only after this process that it is packaged and ready to be shipped to restaurants or supermarkets.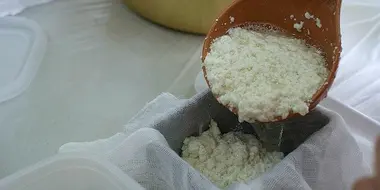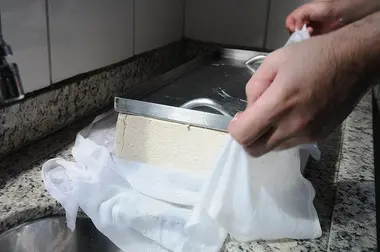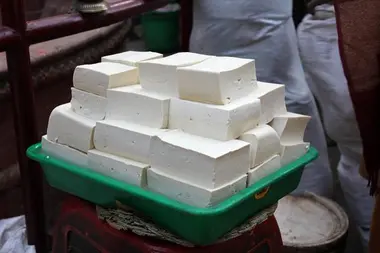 The different types of tofu in Japan
In Japan, tofu takes several forms, to blend with the multiplicity of Japanese cuisine.
The so-called "silky" tofu, from the same base, whose consistency is very close to a cream or yogurt, and which is specific to Japan. Its taste is sweet and close to soy milk. It can be served cold or even as a dessert.

Firm tofu (momen tofu), popular outside of Japan, has better hold and can crumble, which makes it ideal for cooking.
The difference comes from the amount of water that is squeezed out of the soybean paste during the pressing process: the more the tofu dries up, the firmer it will be. From this base, tofu can still be prepared in several ways: fried, dried, frozen, or fermented, there are many variations ... Each of these preparations is intended for different presentations.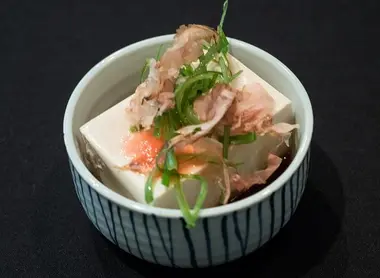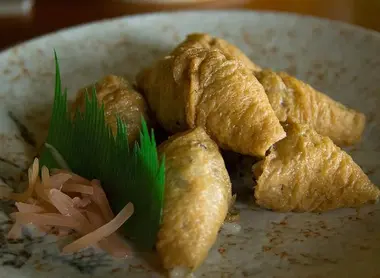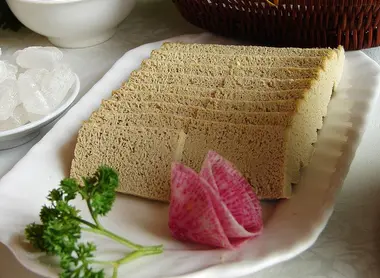 Japanese tofu recipes
Silky tofu is often served cold, in dishes such as hiyayakko, in which it is paired with other ingredients: grated ginger, dried bonito shavings, and green onions. Sprinkle it with soy sauce if it is not already seasoned. It's a very popular dish in summer resembling a refreshing salad.
The tofu in miso soup and other hot dishes is often firmer. Among these is mabodofu, a dish of Chinese origin adopted by Japan that consists of cubes of tofu mixed with a spicy sauce made from fermented black beans, ground pork, and red pepper. Tofu is also a common ingredient in fondue, a meal in which everyone cooks their ingredients in a broth kept warm in the center of the table.
Sliced fried tofu (aburaage) is intended for a variety of uses: sometimes slightly sweet, it will be used as small pockets to stuff a ball of vinegar rice to make inarizushi, considered sushi (without fish) that can be found everywhere including the various konbini and supermarkets.
It can also be cut into triangles to place on a bowl of udon noodles and kitsune, literally "fox ". It is also believed that fried tofu is the favorite food for foxes... hence the name kitsune udon.  Visit the Fushimi Inari shrine in Kyoto to learn more!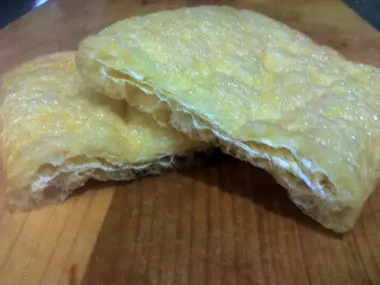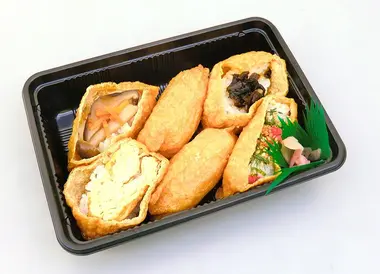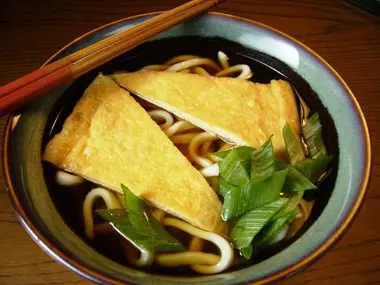 A final example of a dish with tofu belongs to the cuisine of Buddhist monks and comes to us from Mount Koya: the fried tofu is frozen then thawed, to be then served in a broth or a sauce. The preparation process gives this tofu a spongy texture that absorbs the taste of the sauce in which it is soaked. The monks of Koyasan regularly serve this type of tofu to their visitors, but it is a specialty found throughout the vegetarian shojin ryori cuisine of Japan.
All the themes of the city