Taking Ikebana Classes in Japan
生け花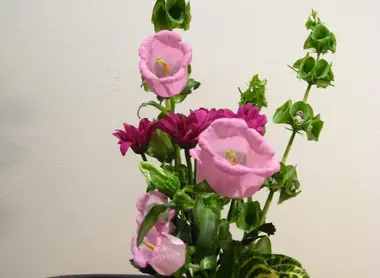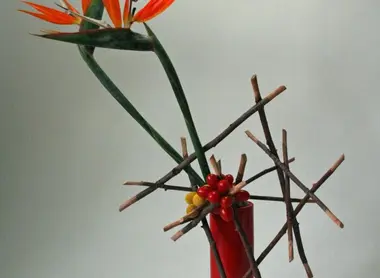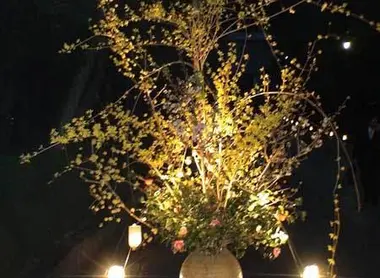 Mastering Floral Art
Ikebana is one of the finest arts of Japan. Find out where to take classes and where to meet the masters of this sophisticated floral art during your stay in Japan.
Ikebana is the art of floral arrangement as practiced in Japan.
Its origin is related to the tea ceremony and ethics of Zen, two important schools of thought in the Japanese culture.
The most famous Japanese schools of ikebana are the Ikenobo, Ohara and Sogetsu schools.
The latter two schools offer introductory courses to the Japanese floral art in English, a great way to discover this refined art with the greatest masters of ikebana of our time.
Ohara Kaikan
Founded in 1912, Ohara School is characterized by its innovative approach to Japanese floral art, marked by the founding of the Moribana movement.
This movement was the first to incorporate western flowers in Japanese flower arrangements, laying the foundations of modern ikebana.
Introductory sessions are held in English once a week at the school's headquarters in the district of Aoyama, Tokyo.
Under the guidance of an ikebana master, you will learn the fundamentals of Japanese flower arrangement as well as the philosophy and ethics which is expressed through each floral arrangement.
Price of a session: 4000 yen / person.
Ohara Kaikan 7-17, Minami Aoyama 5- chome, Minato-ku, Tokyo http://www.ohararyu.or.jp/
Sogetsu Kaikan
Founded in 1927, the Sogetsu school is probably the most liberal of all schools of ikebana in Japan.
It advocates a practice of ikebana detached from all temporal contingency, spatial and social, and proves in fact very open to the teaching of Japanese floral art to foreigners.
Introductory sessions in English are organized every week at the headquarters of the school in Tokyo.
Price of a session: 3900 yen / person.
Sogetsu Kaikan 2-21, Akasaka 7-chome, Minato-ku, Tokyo www.sogetsu.or.jp/e/
Arashiyama Hanatôro When traveling in Kyoto in December, do not miss Arashiyama Hanatôro .
Ceramic and paper lanterns light up the scenic landscape of Arashiyama at night, and many ikebana compositions are arranged in the open, for the greatest pleasure of the public.
A rare and free opportunity to appreciate the subtle and elegant contemporary art of Japanese ikebana masters, right in the middle of Kyoto!
All the themes of the city