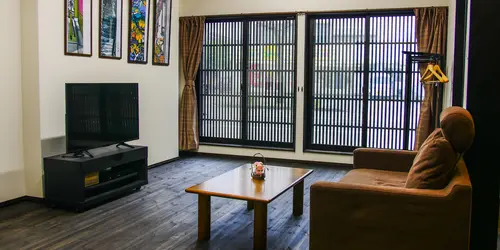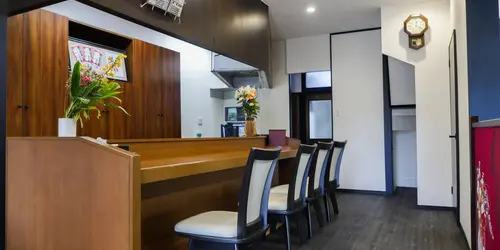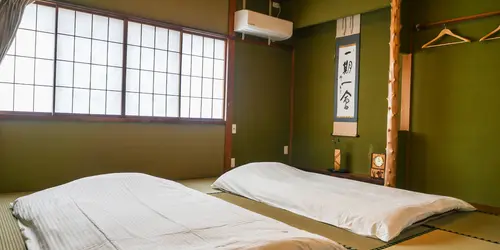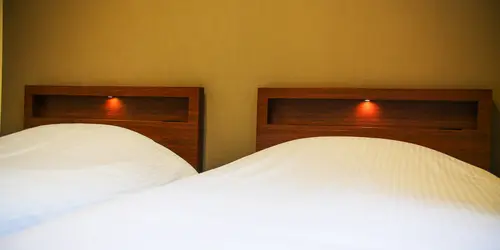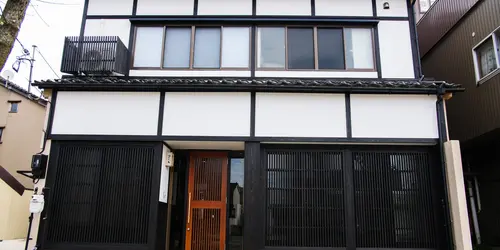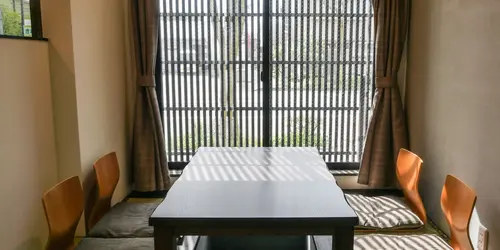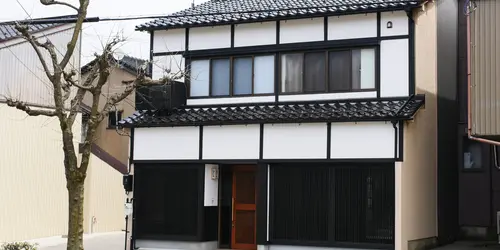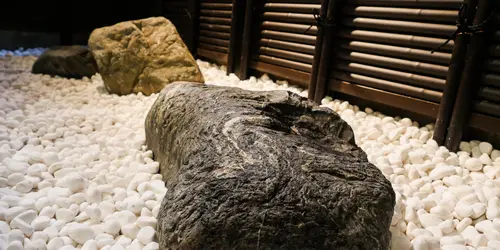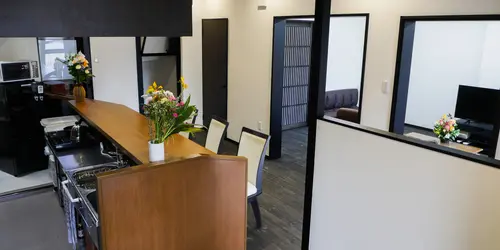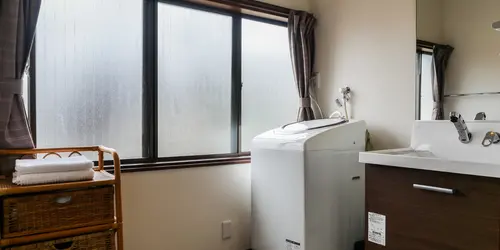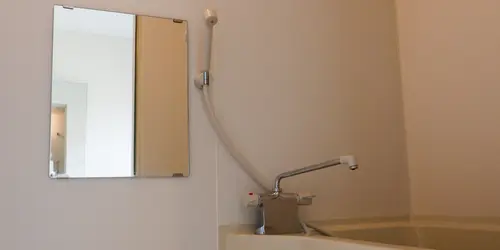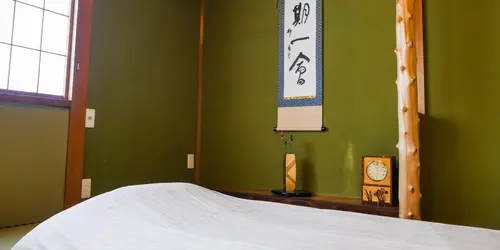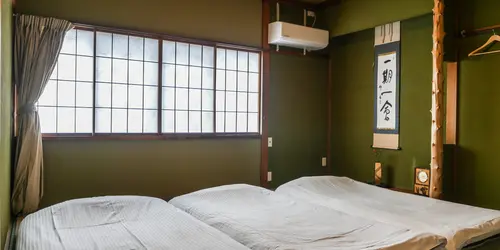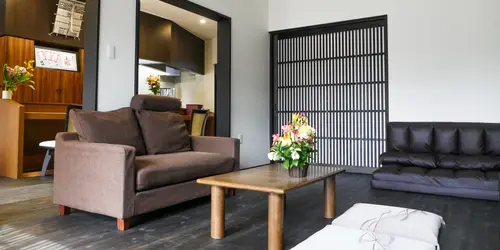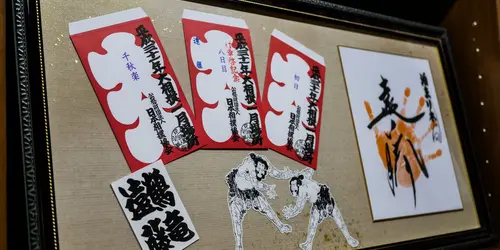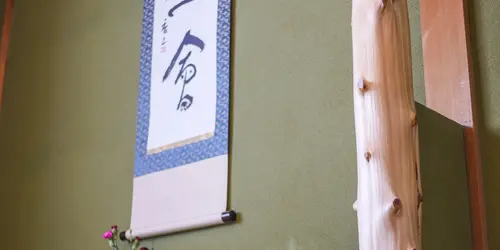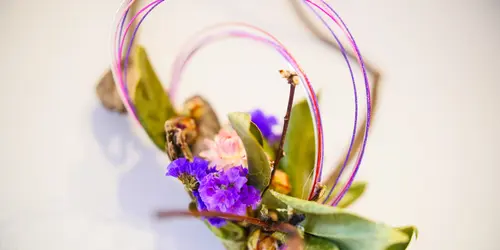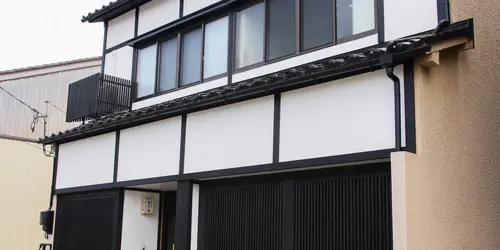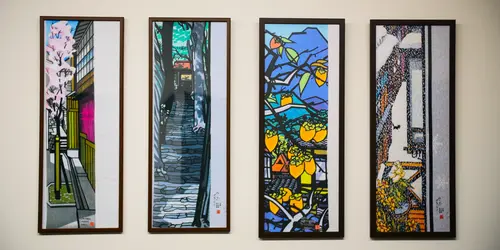 Higashiyama Tomarigi
Higashiyama Tomarigi house is a spacious and comfortable Kanazawa machiya located less than a 5 minute walk to the famous Higashi Chaya geisha district. The house was an old restaurant, and the large bar counter gives the house a unique and nice atmosphere. The house has lots of space for a group of up to 8 people to comfortably relax and spend time together, but also cozy enough for smaller groups.
Description of the house
The ground floor has a bar style kitchen, a heated kotatsu (traditional Japanese table), two large living rooms, two sofas, a restroom, and a small Japanese rock garden. Upstairs has three separate bedrooms, one with two single beds, one that fits 4 futons, and one that fits two futons. Upstairs also has a shower and bath, another restroom, and a washing machine with a dryer. There is also one free parking space right next to the house for those travleing by car.
The word "tomarigi" in Japanese is either a tree or a small piece of wood that birds use to rest outside of a bird house, but it is also the small wooden bar where you rest your feet when sitting on a high stool at the counter of a restaurant. There could not be a more poetic and accurate way to describe this house made of wood, which used to be a restaurant, and is today a perfect place to stay, relax and enjoy Kanazawa.
The neighborhood
The Higashi Chaya tea district area is a place where you can experience the Japan of old. The traditional architecture, quiet streets, and the beautiful Asanogawa river make this area a truly special place to visit. Kenroku-en garden, Kanazawa Castle, and Omicho Market are all close as well. Tomarigi house is located on the main road right next to two bus stops, has free parking for those traveling by car, and is a great place to spend your time in Kanazawa.
Plans and equipments
Equipment
Bathtub
Kitchen
Fridge
Washing Machine
Dryer
Toaster
Table Ware
Kitchen Ustensil
Microwave
Electric Kettle
TV
---
Floor plan
---
Location of the house
Higashiyama
Take a journey back in time as you stroll through the streets of Higashiyama. Around this neighborhood are two of the three most famous tea districts in Japan, Higashi Chaya and Kazue Machi. The area is very reminiscent of Gion in Kyoto, but of course has its own Kanazawa flavor. Higashiyama has 5-star along with affordable restaurants, cafes, and wonderful galleries all within a 10 minute walk. A truly special place in the historical city of Kanazawa, Higashiyama is a great place to stay, enjoy nature, have a meal, and take a relaxing stroll along the Asanogawa River.
Pluses: Nature (at the foot of Mt. Utatsuyama and banks of Asanogawa river), historical, walks
Minuses: A little bit far from downtown Kanazawa. Walk-25 min, bus-15 min, taxi-10 min.
Shops: An array of galleries and gift shops in Higashi Chaya District and Kazue Machi
Transports: Buses from the Hashiba-cho bus stop take you anywhere in the city.
Restaurants: Otafuku, Japanese noodles - Tamura, sushi - Kukai, serving a variety of dishes at reasonable prices - Shiki, fine Japanese dining - Nagaya, Japanese bar
Attractions: Kazue-machi historical streets - Higashi Tea District - Higashiyama mountain area - Kenrokuen
In the area
License number
: 第15015号
---
Frequently asked questions