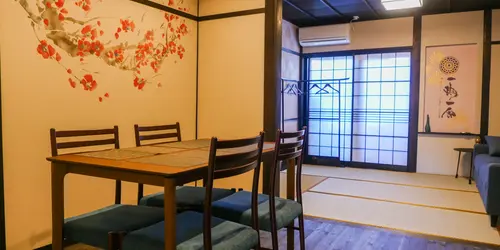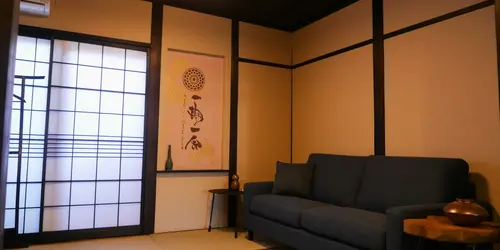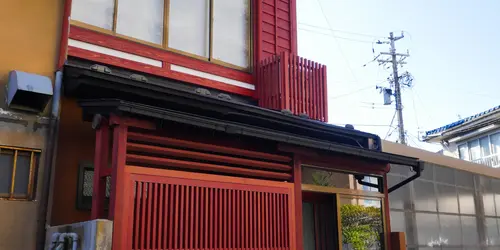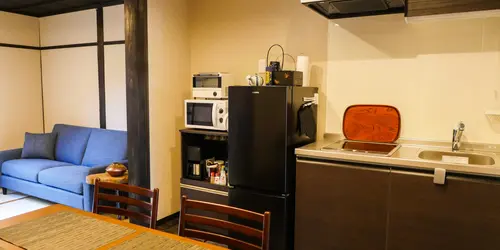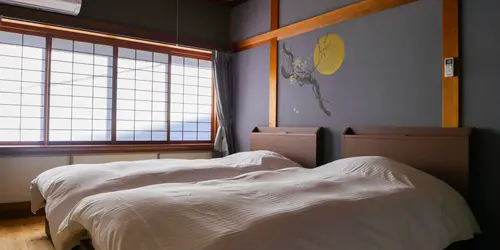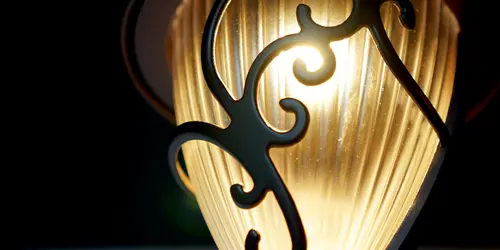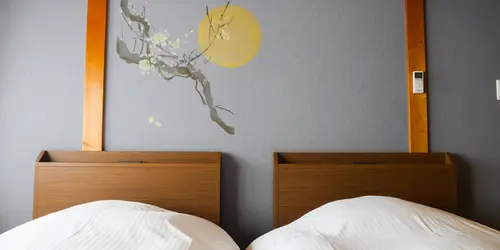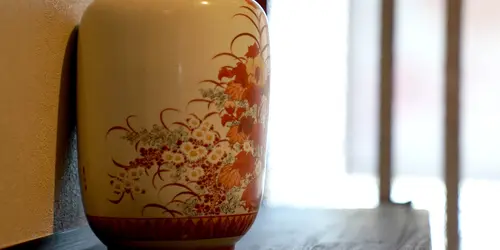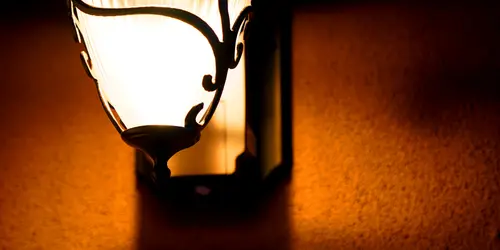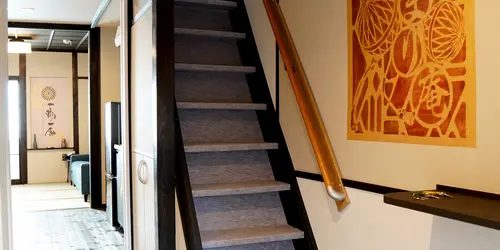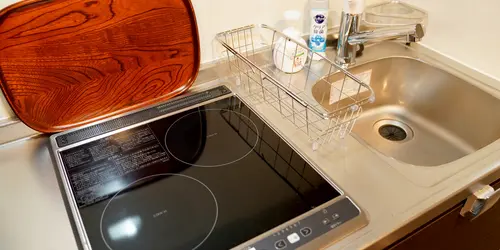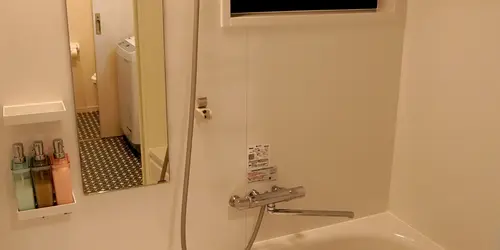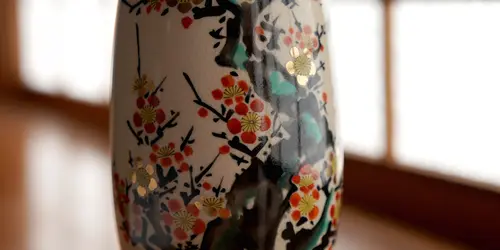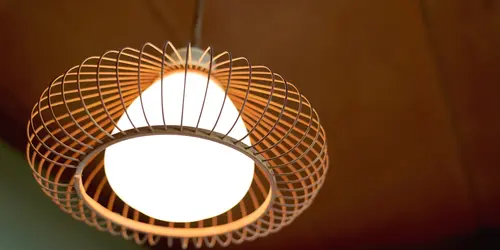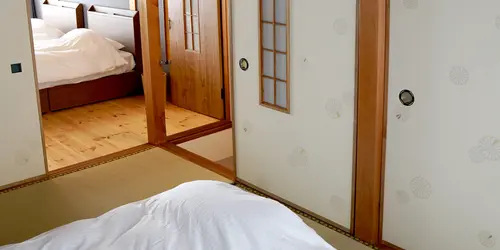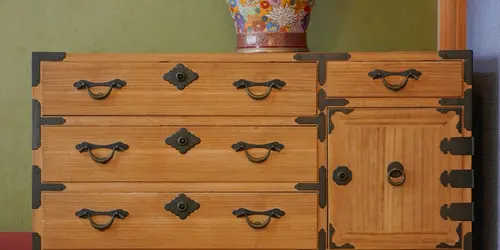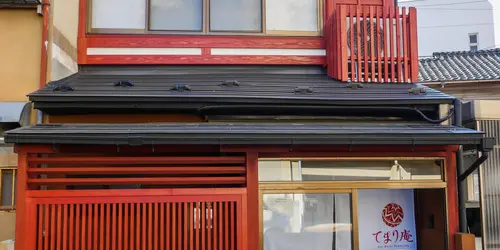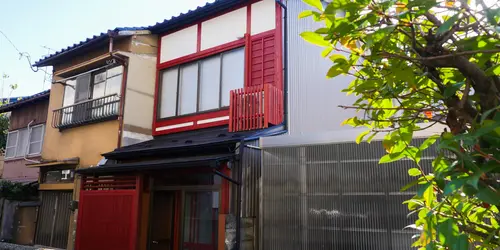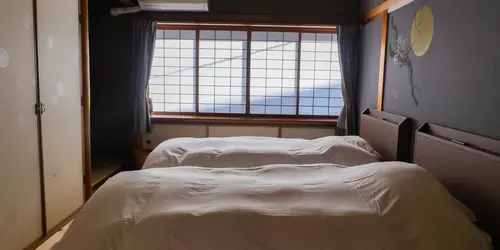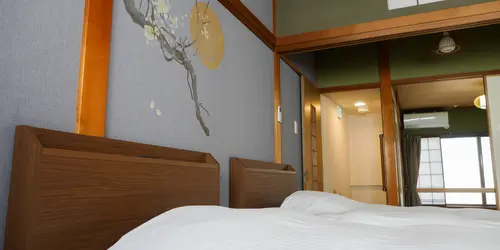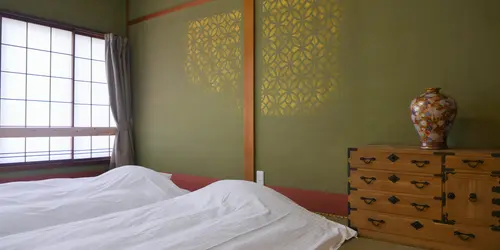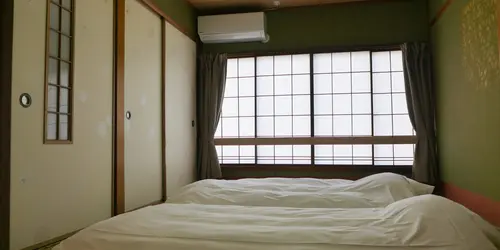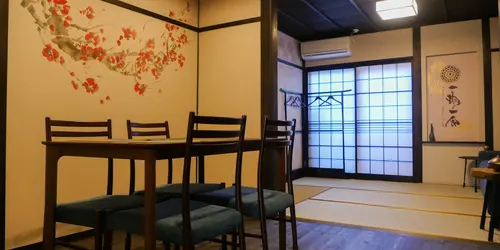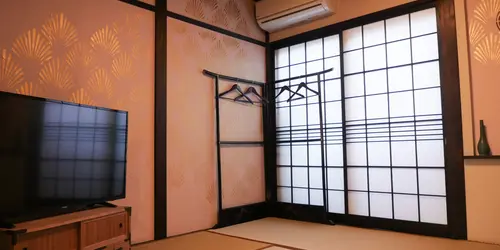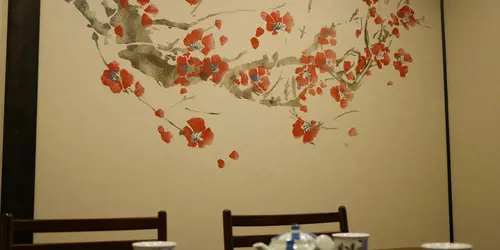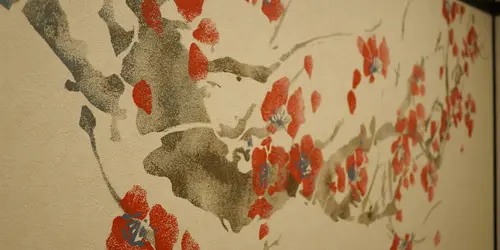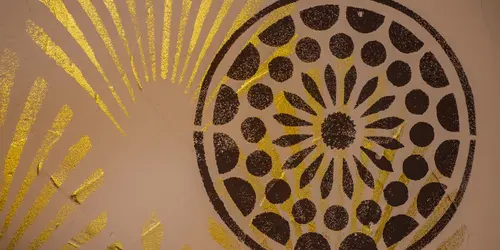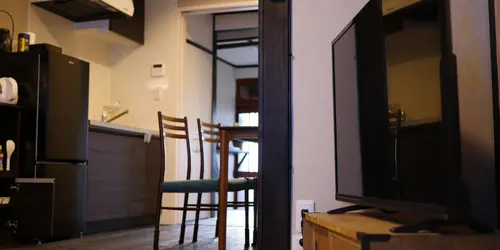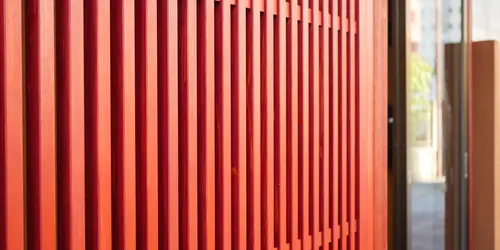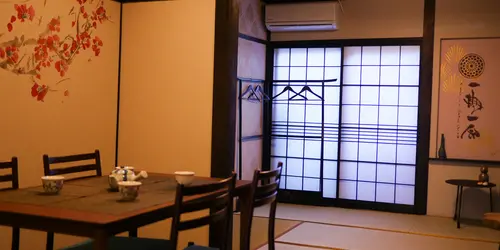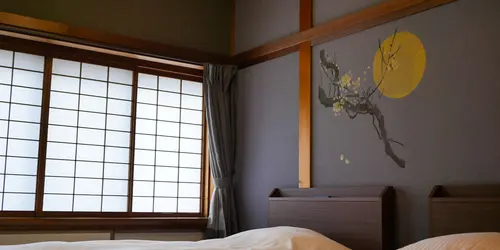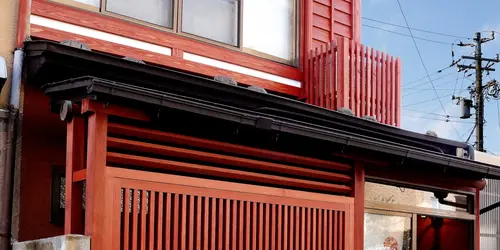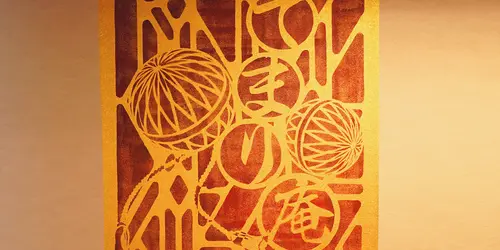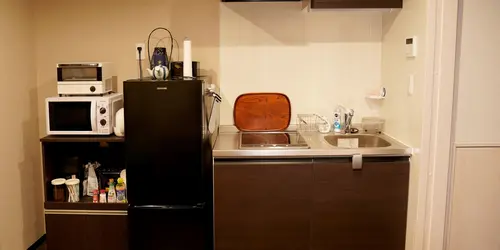 Temarian
Temarian house is a beautiful machiya style Japanese townhouse located just minutes away from two of the famous geisha districts in Kanazawa. On a small street in a quiet neighborhood, the house's traditional red exterior paint and lattice work mimic that of some of the old geisha houses. Art work decorates the inside of the house as well, giving the house a traditional yet fun atmosphere.
Description of the house
The ground floor has a small but functional kitchen, dining room, living room, sofa, TV, bathroom, washing machine, dryer and toilet. Upstairs has two separate bedrooms, one with two single beds and one with two futons. The whole house fits four people very comfortably, and is a great place to stay for a few nights or a few weeks.
The house name comes from the word "temari" in Japanese, which is a small ball, often embroidered with beautiful patterns. As the story goes, one of the Maeda lord's daughters loved temari, and would often make and play with them. From this, "Kaga temari" became a famous craft in the region. Temarian house uses this imagery of the Kaga temari, offering a nice look into the traditions of Kanazawa.
The neighborhood
Less than a 5 minute walk from the house are the Higashi Chaya tea district and Kazuemachi tea district. The traditional architecture, quiet streets, and the beautiful Asanogawa river make this area a truly special place to visit. Kenroku-en garden, Kanazawa Castle, and Omicho Market are all within walking distance as well. There are bus stops close by, making Temarian house a convenient place to stay during your time in Kanazawa.
Plans and equipments
Equipment
Bathtub
Shower
Kitchen
Fridge
Washing Machine
Dryer
Coffee Machine
Toaster
Table Ware
Kitchen Ustensil
Microwave
Electric Kettle
TV
Garden
---
Floor plan
---
Location of the house
Higashiyama
Take a journey back in time as you stroll through the streets of Higashiyama. Around this neighborhood are two of the three most famous tea districts in Japan, Higashi Chaya and Kazue Machi. The area is very reminiscent of Gion in Kyoto, but of course has its own Kanazawa flavor. Higashiyama has 5-star along with affordable restaurants, cafes, and wonderful galleries all within a 10 minute walk. A truly special place in the historical city of Kanazawa, Higashiyama is a great place to stay, enjoy nature, have a meal, and take a relaxing stroll along the Asanogawa River.
Pluses: Nature (at the foot of Mt. Utatsuyama and banks of Asanogawa river), historical, walks
Minuses: A little bit far from downtown Kanazawa. Walk-25 min, bus-15 min, taxi-10 min.
Shops: An array of galleries and gift shops in Higashi Chaya District and Kazue Machi
Transports: Buses from the Hashiba-cho bus stop take you anywhere in the city.
Restaurants: Otafuku, Japanese noodles - Tamura, sushi - Kukai, serving a variety of dishes at reasonable prices - Shiki, fine Japanese dining - Nagaya, Japanese bar
Attractions: Kazue-machi historical streets - Higashi Tea District - Higashiyama mountain area - Kenrokuen
In the area
License number
: 第15223号
---
Frequently asked questions