Yufuin
湯布院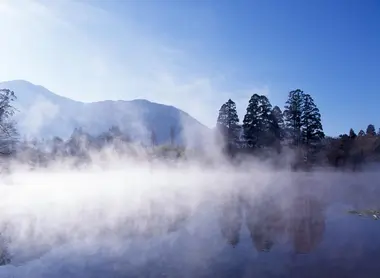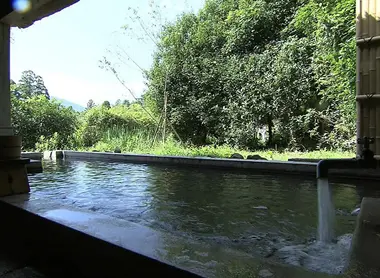 An ultra-chic onsen town
A high-class spa resort, close to the popular Beppu, Yufuin is home to many luxurious ryokan.
At the foot of the two peaks of Mount Yufu, Yufuin is one of the great names in hydrotherapy on Kyushu.
Here there are no hostels here, only luxury hotels and traditional elegant ryokan, which of course have their own hot springs for use by its customers. Yufuin is as quiet and refined as Beppu is popular and noisy, and you have to book early (often up to one year) to book a room in places like Tamanoyu, a former rest house for Zen monks, or the elegant Kamenoi Besso.
Tourism in Yufuin is almost completely centred around its hot springs: there are numerous activities thanks to Kinrin-ko lake, such as the steaming waters. You can tour the city by carriage or rickshaw, shop in a charming shopping street, and then relax for several hours in rotemburo (outdoor baths) at premises like Shitanyu (former bathhouses complete with thatched roofs).
From Yufuin, it's possible to go on an excursion to Usuki, or head towards the volcanoes of Mount Aso.
---
Address, timetable & access
All the themes of the city