Shofukuji Temple Hakata
Shofukuji Temple: Shofukuji Temple in Fukuoka (Hakata) is the oldest Zen temple in Japan founded by the priest Eisai in 1195.
Shofuku-ji: The beginnings of Zen in Japan 聖福寺
If there is one word that is virtually considered synonymous with Japan in the minds of many, that word would be Zen.
Much that is quintessentially Japanese: the tea ceremony, dry gardens, calligraphy, many of the arts, and especially the martial arts, all have strong associations with Zen, yet surprisingly Zen is a relatively latecomer to the Japanese religious landscape.
Zen was introduced into China during the 6th century. Known as Chan there, legend has it being introduced by an Indian monk known as Bodhidharma (Daruma in Japan).
During the following six centuries emissaries from Japan brought back knowledge of Zen from China but it did not take root until the end of the twelfth century when a monk named Eisai (1141-1215) brought back the teaching of Rinzai Zen.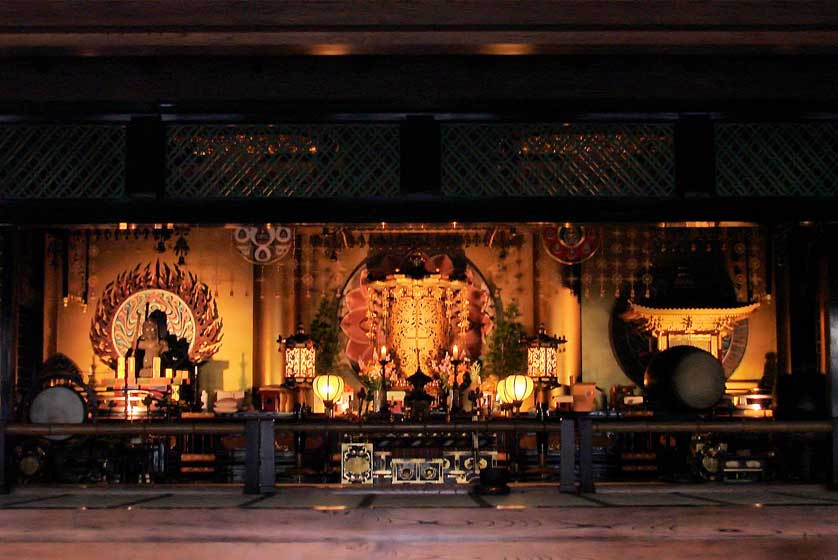 Shofukuji in Fukuoka is the oldest Zen temple in Japan dating from 1195.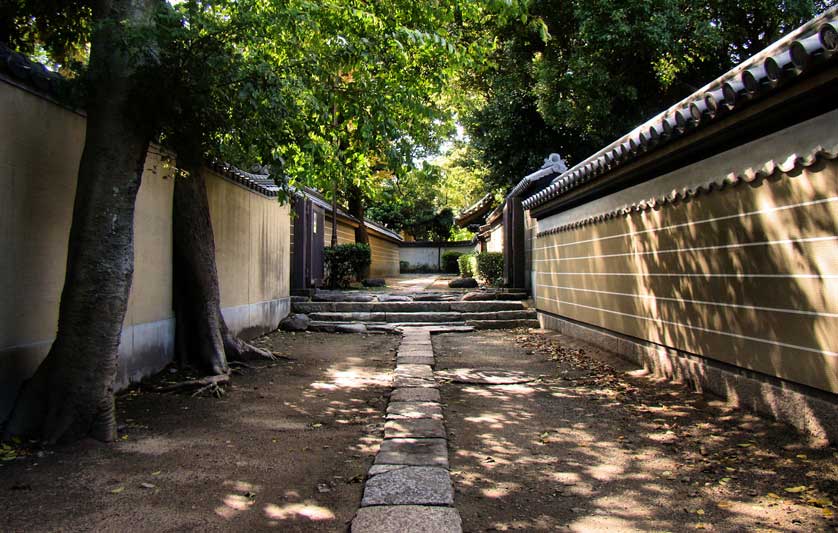 Shofukuji was founded by the priest Eisai with the patronage of Yorimoto Minamoto.

Eisai
Myoan Eisai was born in Bitchu (Okayama Prefecture) in 1141. He became a monk of the Tendai sect but was dissatisfied with what he considered the degenerated state of Buddhism in Japan so he made two trips to China to look for more authentic teachings.
On his second trip he studied under a Chan master and returning to Japan in 1191 he landed at Hirado in Nagasaki with the Zen scriptures and seeds of the tea plant (which is why Hirado claims to be the first place in Japan with tea).
Shofukuji History
He faced resistance from the established Buddhist sects, especially his own, but in 1195 founded Shofukuji in Hakata, present day Fukuoka city, and Shofukuji is now celebrated as the first Zen temple in Japan. Seven years later he founded Kenninji in Kyoto, the oldest Zen temple in Kyoto, and was buried there in 1215.
Though much reduced in size since the destruction of World War II, Shofukuji is classified as a National Historical Site as an example of a classic Zen temple layout. There are some impressive buildings including a Korean-style bell and belfry, and the huge Sanmon Gate.
None of the buildings can be entered but one can peer inside the Butsuden and see the statues within. The area in front of the Sanmon Gate has a small pond and bridge and also has a small part of a wall constructed during the time of Toyotomi Hideyoshi.
Look out for the carved plaque above the gate donated by retired Emperor Gotoba proclaiming this the first Zen temple in Japan. Shofukuji Temple is surrounded by many smaller temples and the narrow, walled lanes between them make for a very peaceful walk and offers glimpses of other interesting examples of temple architecture and gardens.
Shofukuji Temple Access
6-1 Gokusho-machi, Hakata-kuFukuoka 812-0037Tel: 092 291 0775
Shofukuji Temple Map
Shofukuji is a few minutes walk from the Gion Subway station of the Fukuoka subway close to Kushida Shrine and 15 minutes walk from the main JR Hakata Station.
The temple grounds are always open and there is no entrance fee.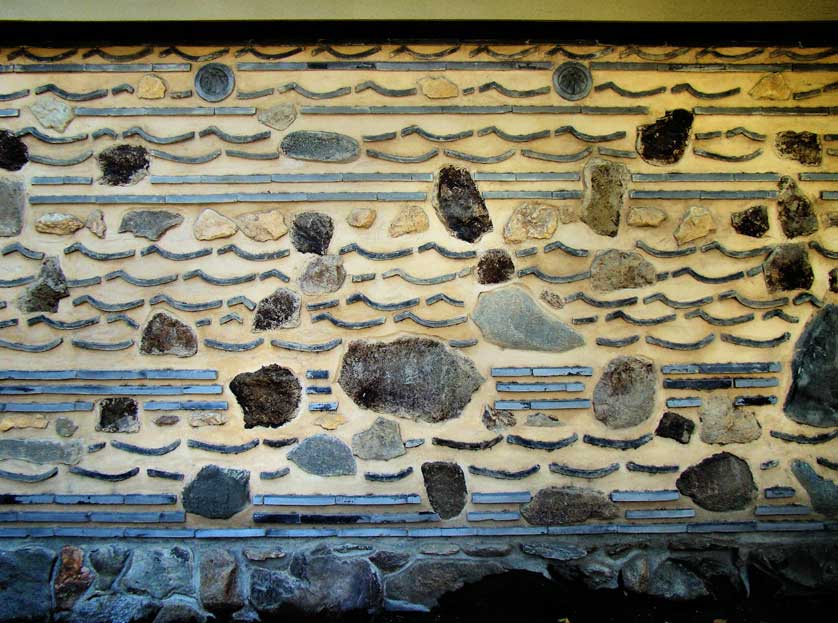 Decorative wall at Shofukuji Temple, Fukuoka, Kyushu.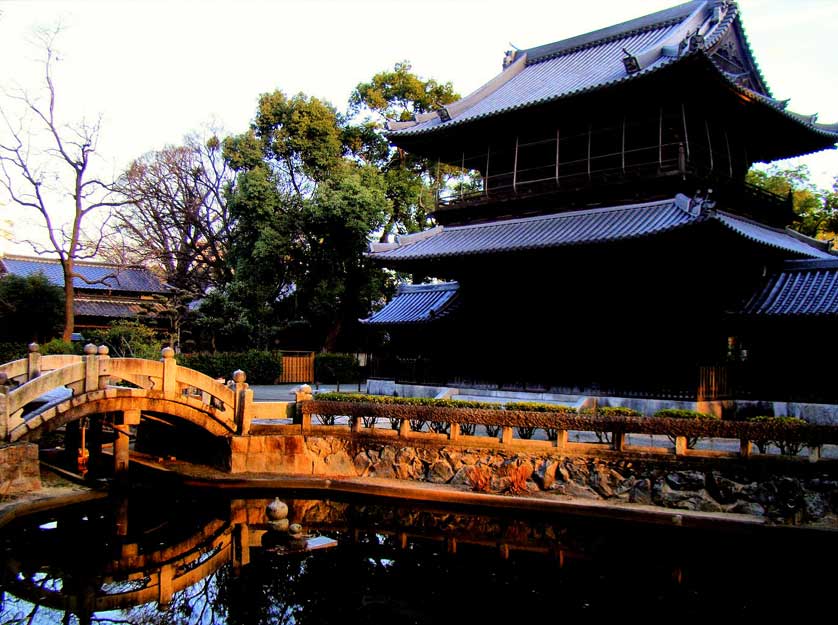 Temple building and bridge at Shofukuji Temple, Fukuoka.
Text + Images Jake Davies
Book Hotel Accommodation in Fukuoka Japan
All the themes of the city