Kushida Shrine Hakata
Kushida Shrine: read a guide to Kushida Shrine in Hakata, Fukuoka which was founded in 757 when Kyushu was the main arrival and departure point for Asia.
Kushida Shrine, Hakata 櫛田神社
The Kushida Shrine in Hakata, Fukuoka city, is the most important shrine in the area.
Kushida Shrine was founded in 757 when Hakata was the point of arrival and departure for trade and diplomatic missions between Japan, China and Korea.
The main deity enshrined here is Ohata Nushina no mikoto, an obscure kami who is claimed to be the ancestor of the Watarai lineage of priests from the Outer Shrine of Ise Jingu in Mie Prefecture.
From early to mid July the shrine hosts the Yamakasa Gion Matsuri, the biggest festival in Fukuoka. On the last day of the matsuri seven teams from the seven neighborhoods of Hakata race carrying giant floats called kazariyama.
Each of the floats are decorated with traditional figures and scenes and are up to 10 meters tall and weigh1 ton. One of the huge floats is on permanent display in the shrine grounds.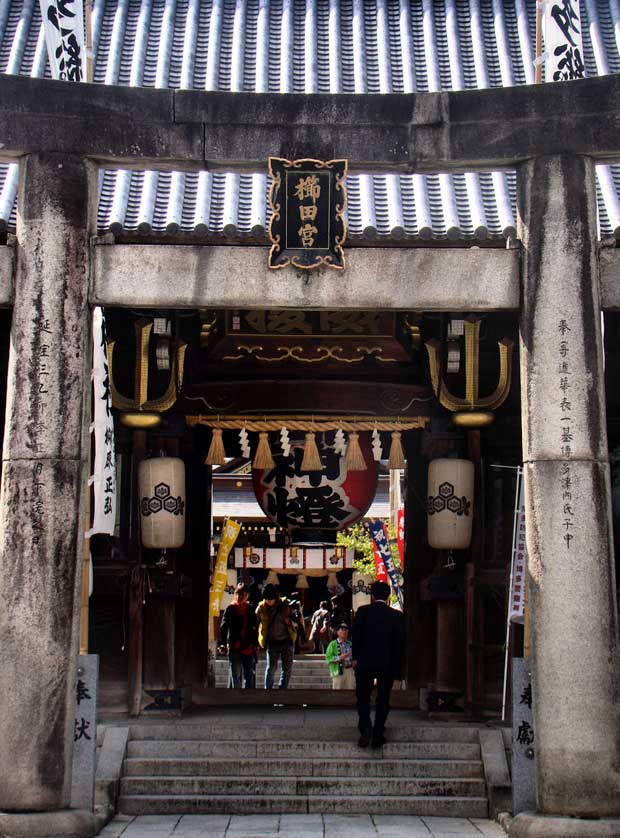 Kushida Shrine Torii Gate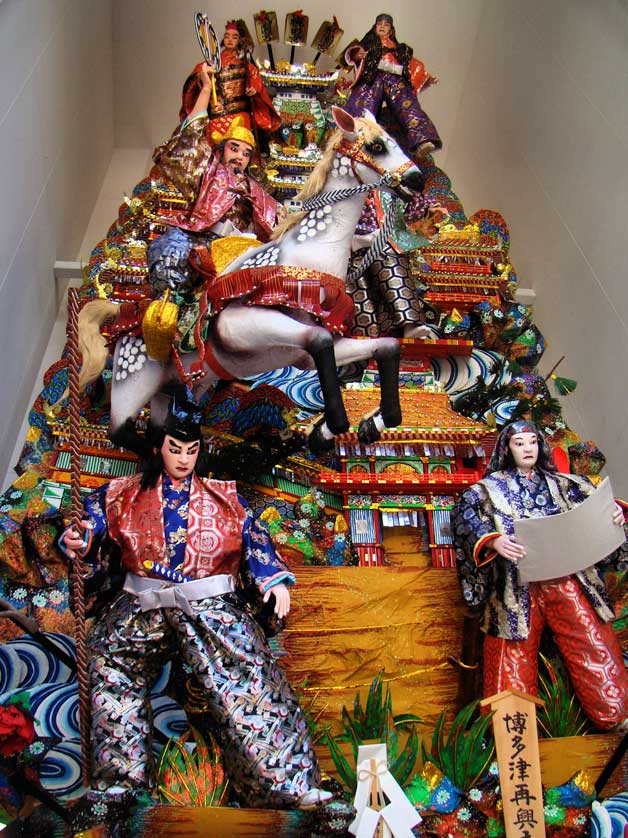 Kushida Shrine Hakata
Kushida is an urban shrine, and its grounds are not extensive, but every corner is packed with something interesting.
There are several sub-shrines, each with its own style and accouterments, a towering gingko tree said to be over 1,000 years old, tons of statuary, several huge rounded stones said to be anchors from the Mongol invasion fleet (though more likely from Chinese trading ships), and in the main shrine building, some unusual Tengu masks with the longest Tengu noses you will ever see.
Ask at the shrine office for an information sheet in English.
Kusida Shrine Access
Kushida Shrine1-41, KamikawabatamachiHakata-ku Fukuoka Tel: 092 291 2951Kushida Shrine Map
Kushida Shrine is a few minutes walk from either Gion or Nakasu stations of the Fukuoka subway and a few minutes from Canal City and the Hakata Machiya Folklore Museum.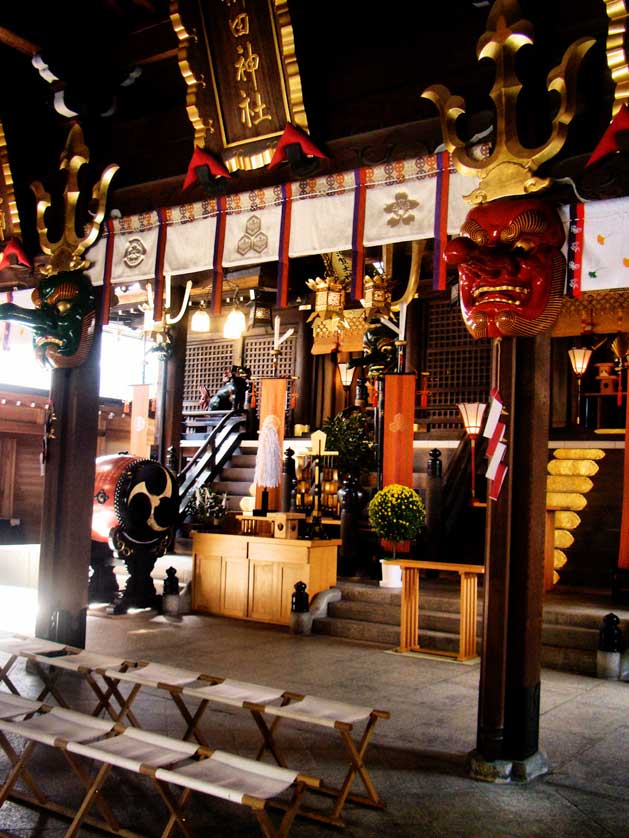 Kushida Shrine, Hakata, Kyushu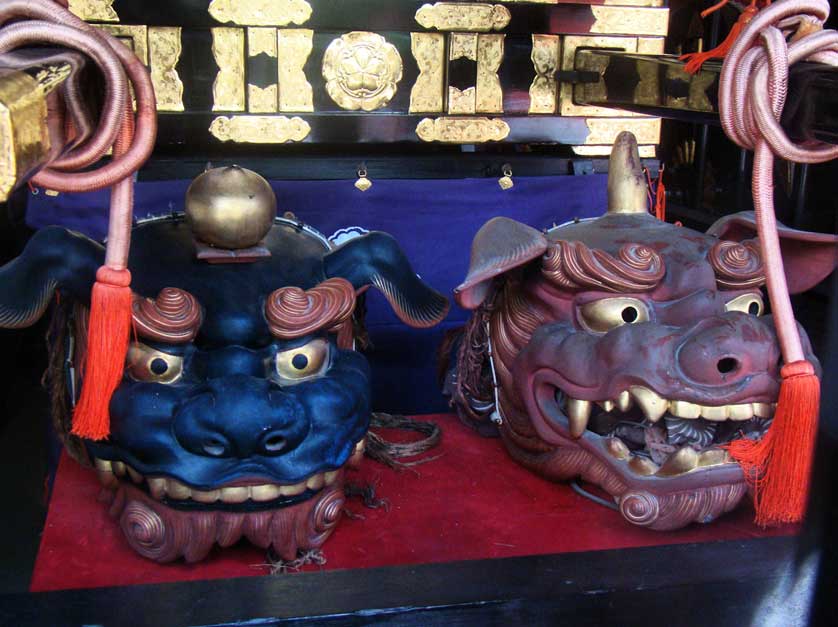 Kushida Shrine
Book Hotel Accommodation in Fukuoka Japan
All the themes of the city