Ogaki Castle
Ogaki Castle is an historic, reconstructed flatland castle in Ogaki city in Gifu Prefecture.
Ogaki Castle 大垣城
Ogaki Castle, is located in Ogaki in Gifu Prefecture 40 minutes by JR train north of Nagoya and a little way south west of Gifu city.
Ogaki-jo is a reconstructed castle which was first re-built built in 1959 and completely renovated according to plans of the original design in 2002. Ogaki Castle is home to an interesting museum inside the keep.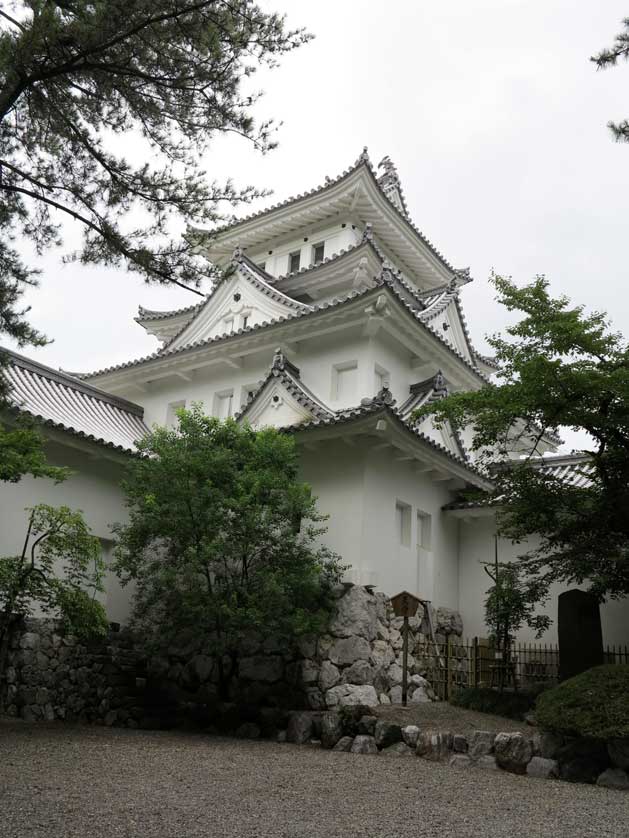 Ogaki Castle in Gifu Prefecture is a replica castle constructed in 1959 and again in 2002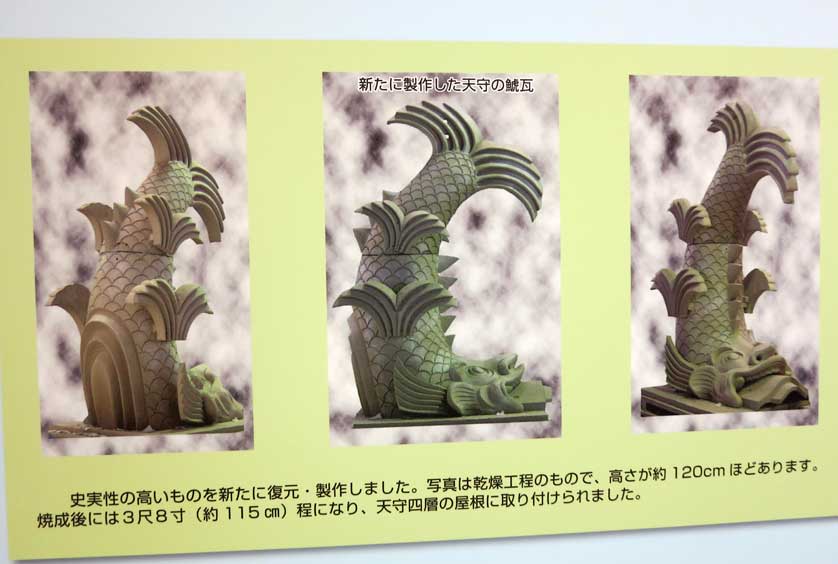 Shachihoko mythical creatures ward off the threat of fire it is believed
Ogaki Castle History
The original Ogaki Castle was built in 1535 (though other accounts date the castle to 1500)
The original lords of the castle were retainers of local warlords Oda Nobunaga and Toyotomi Hideyoshi. Ogaki Castle was enlarged over time including a renovation in 1556. The large 4-story donjon was completed in 1588 by Naosue Ichiyanagi.
Ogaki Castle utilized the surrounding Suimon River and a large number of defensive moats were dug, many of which have survived in the city, which takes pride in its name of "City of Water."
Before the decisive Battle of Sekigahara in 1600, Ogaki Castle was occupied by Mitsunari Ishida, the commander of the West Army, who made it his base. However, Ishida was drawn out of the castle to fight the fateful battle. After his defeat, Ogaki Castle was besieged and eventually the defenders surrendered, with their commander Nagataka Fukuhara committing suicide.
Following Sekigahara Ieyasu Tokugawa appointed one of his commanders, Yasumichi Ishikawa, to control the castle. In 1620 the three story tower was redesigned in to a four story donjon, 18 meters in height with a 6.4 meter high stone wall.
In 1635, the castle was handed over to Toda Ujikane and the Toda clan controlled the castle and surrounding fief throughout the rest of the Edo Period until the clan system was abolished in 1871 by the new Meiji government.
Ogaki Castle was designated a National Treasure in 1936 but was destroyed in a US air raid in 1945.
Hastily reconstructed in 1959, Ogaki Castle was redeveloped again in 2002. Highlights of the redesign was the attention paid to the castle's once distinctive onigawara or roof guardians.
The interesting interior museum has exhibits of various weapons, such as bows and guns, which can be handled by visitors, suits of armor, shachi, dioramas of the original castle town and videos explaining the history of the castle and the Battle of Sekigahara.
There are also exhibits of Edo Period soroban (abacuses), gold coins, ornaments including some lovely turtle shell kanzashi and other everyday items.
The top floor of the keep offers views out over Ogaki and what was once the old castle town. A few of the old outer castle gates such as Otemon Gate are marked by stone pillars.
The small park surrounding Ogaki Castle contains various statues of the men associated with the history of the fortress included a fine equestrian statue of Toda Ujikane.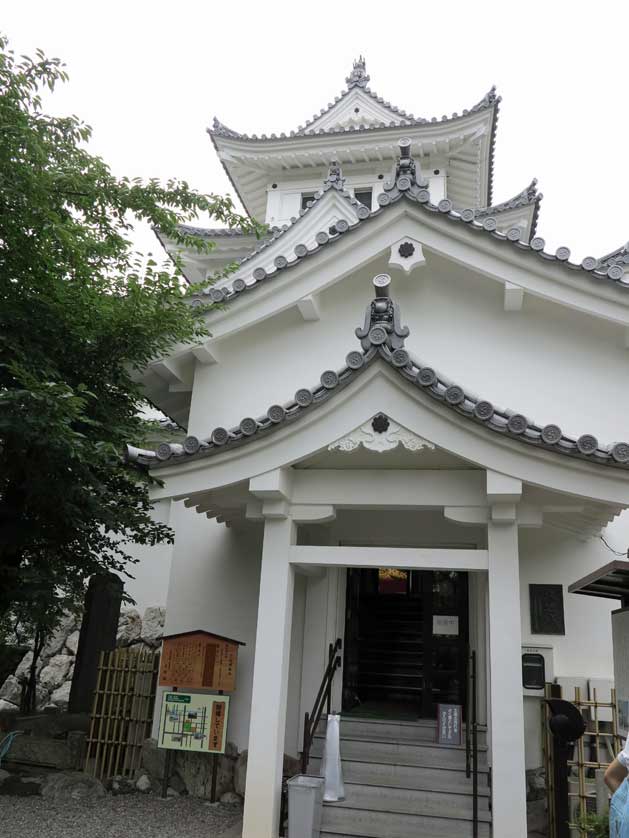 Ogaki Castle has a four-tier donjon with a worthwhile museum inside.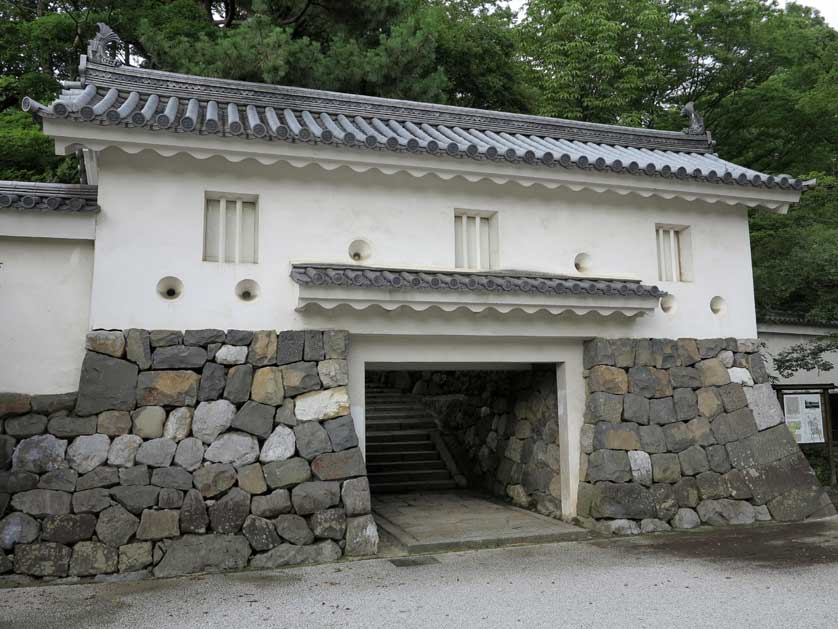 Main Gate at Ogaki Castle near Gifu city in Ogaki-shi.

Views from Ogaki Castle keep
There are great, 360 degree views from the top of the castle over the Nobi Plain below. On a clear day Mt. Ontake is visible to the north as well as the Suzuka mountains to the west.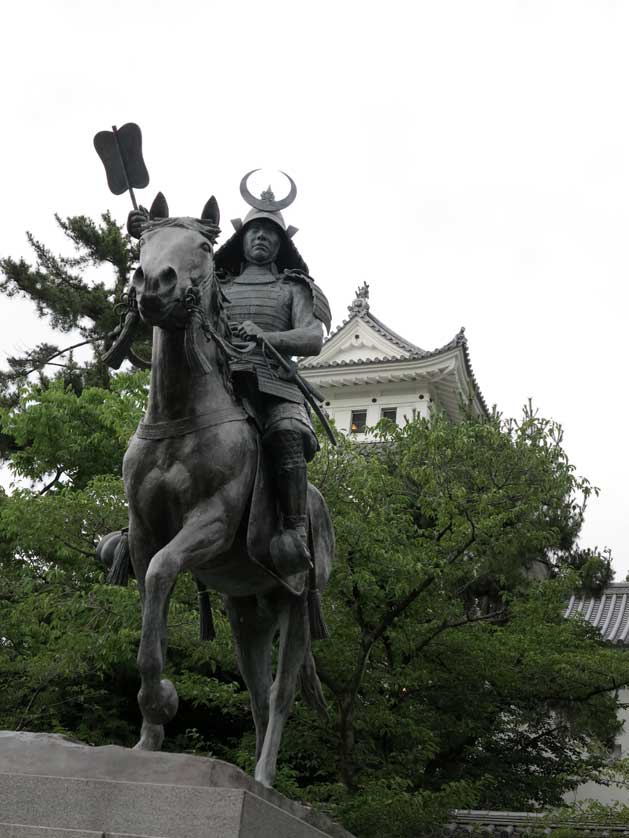 Ogaki Castle Park.
Ogaki Castle2-52 Kuruwa-machi, Ogaki-shi, GifuTel: 0584 74 7875Admission: 100 yen for adults; free for school aged children.Hours: 9 am-5 pm; closed Tuesday or the next day if Tuesday is a public holiday.
Access To Ogaki - how to get to Ogaki Castle
From Nagoya Station or Kanayama Station there are JR Tokaido Line trains to Ogaki. From Ogaki Station it is a 15 minute walk to Ogaki Castle.
There are also trains to Ogaki from Kuwana on the Yoro Tetsudo Line.
Other castles in the Chubu area around Nagoya include Gifu Castle, Kiyosu Castle, Nagoya Castle, Okazaki Castle and Inuyama Castle.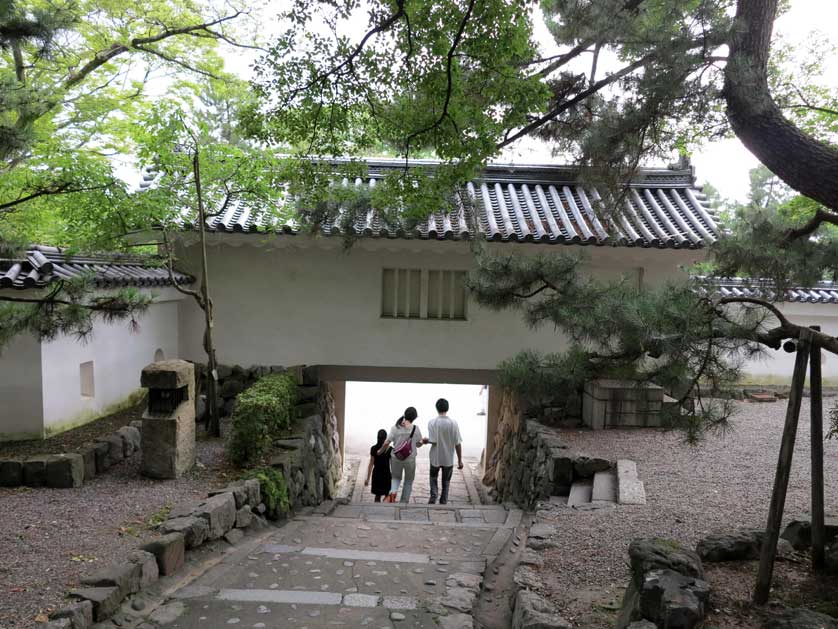 Ogaki Castle, Ogaki, Gifu Prefecture.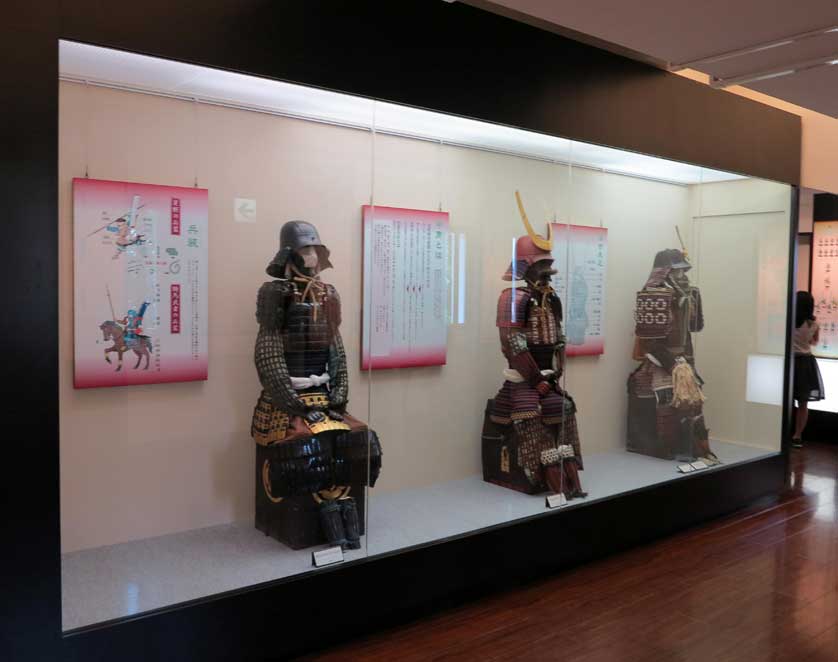 Ogaki Castle Museum, Ogaki, Gifu Prefecture.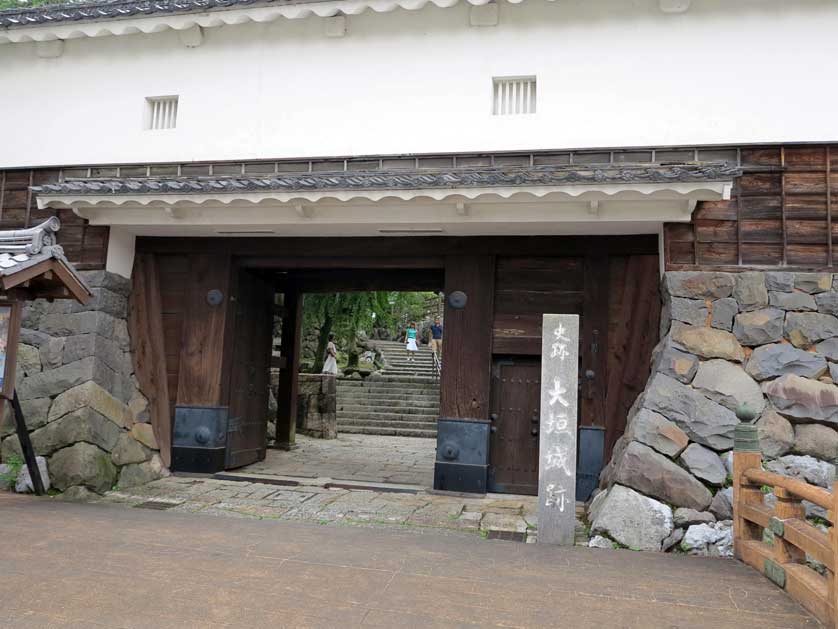 Main entrance gate to Ogaki Castle, Ogaki, Gifu Prefecture.

Book Hotel Accommodation in Japan Near Ogaki Castle
All the themes of the city