Mt Kaimon Kagoshima
Mt Kaimon: read a guide to Kaimondake aka Satsuma Fuji, an almost perfect conical volcano in the south of Kagoshima Prefecture.
Kaimondake (Mt. Kaimon; Satsuma Fuji) 開聞岳
Kaimondake aka "Satsuma Fuji" dominates the scenery on the southern tip of Satsuma Peninsula in Kagoshima Prefecture and is part of Kirishima-Yasu National Park.
Mt. Kaimon is 924m high and last erupted in 885 AD. An almost perfect conical volcano, now considered dormant, Kaimondake is often compared with its more famous cousin Mt. Fuji, far to the north on Honshu.
Mt. Kaimon can be hiked up and down in about 4-5 hours but walkers need to equip themselves with lots of water and some food, especially in summer, as there is no water on the mountain.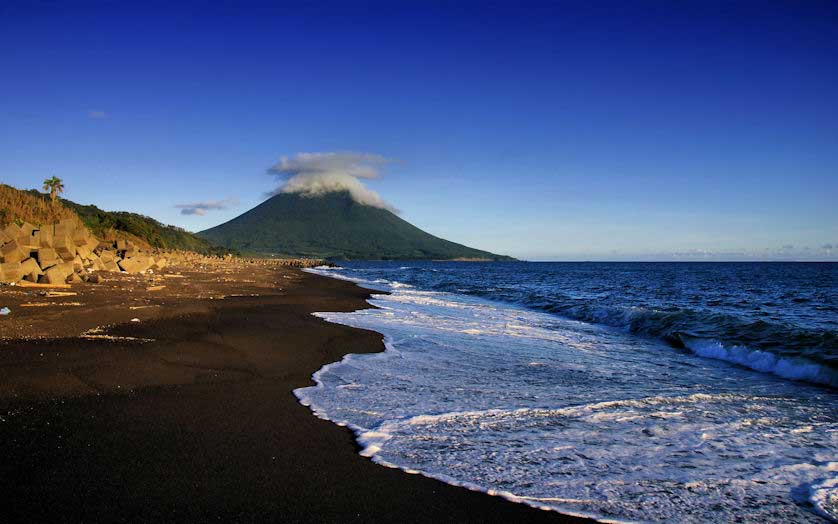 Kaimon-dake, Kagoshima Prefecture
Mt. Kaimon seen from Flower Park, Kagoshima Prefecture
There are superb views from the summit of Kaimondake on a clear day over Kinko Bay, Lake Ikeda, Tanegashima, Cape Sata and even Yakushima.
The hike to the summit of Mt. Kaimon includes seeing a number of wild plants such as wild strawberries in season.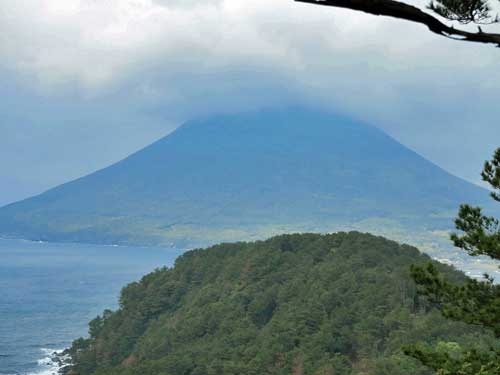 Kaimon-dake, Kagoshima Prefecture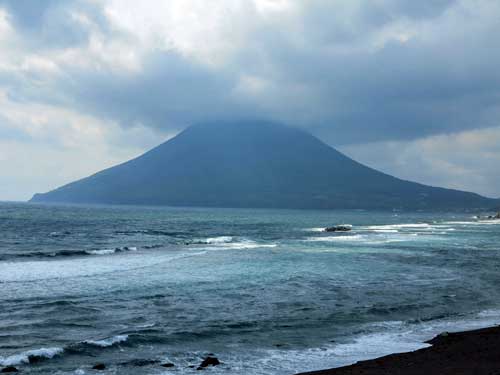 Kaimon-dake, Kagoshima Prefecture

Access - Getting to Kaimondake
Kaimondake is close to Cape Nagasakibana and the modern Ryugu Shrine. Also within a short drive is Flower Park and the pleasant town of Chiran with its graceful samurai district complete with neat gardens and historic homes and the Kamikaze Peace Museum.
Ibusuki with its famous sand baths is also close by hire car or train.
By car, Mt. Kaimon is approximately 70 km south of Kagoshima city and is more or less a two-hour drive. Take National Highway 226 heading south.
By train from Ibusuki get off at Yamakawa Station and head for Kaimon Furiai Park and the trail head.
If you are coming from Kagoshima Chuo Station, there are trains in the morning at 7.51 am arriving at 9.04 am and costing 1,100 yen (2019 prices). This journey would be covered by your Japan Rail Pass.
Returning to Kagoshima there are trains leaving Yamakawa at 3.46 pm, 4.29 pm and 5.06 pm with the last train at 10.04 pm with a change at Ibusuki.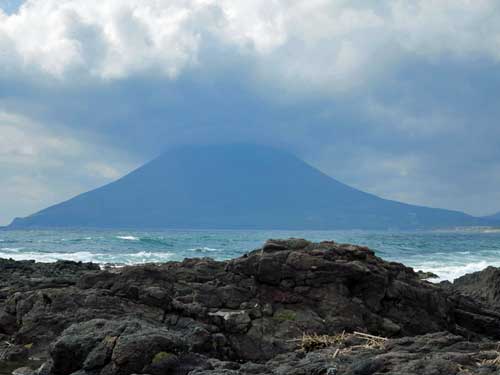 Kaimon-dake, Kagoshima Prefecture
All the themes of the city