Dolphin Port
ドルフィンポート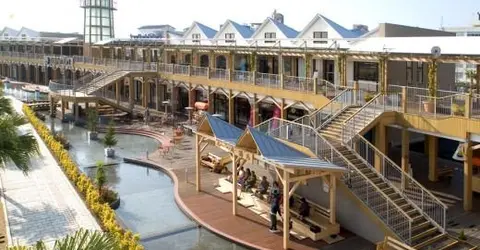 Seaview
A pleasant beachfront, ideal to satiate your appetite and admire Sakurajima the other side of Kinko Bay
There are endless restaurants and shops one after the other along this promenade on wooden pontoons, where local specialties can be found (Satsuma ryori, typical Kagoshima cuisine, as well as dishes from Okinawa) and souvenirs.
Dolphin Port is also the place from which to admire Sakurajima, which stands on the other side of the bay, or go and get a closer look, as the Sakurajima Ferry (which takes you to the volcano in 15 min.) embarks a little further north, after the NHK national television building.
Note that many dolphins make their home in the beautiful bay of Kinko. Private companies offer boat trips, if you prefer to watch them in the wild rather than in Kagoshima Aquarium, located on an artificial island between the seafront and the pier.
---
Address, timetable & access
All the themes of the city