The most beautiful autumn illuminations in Kyoto
年京都紅葉ライトアップ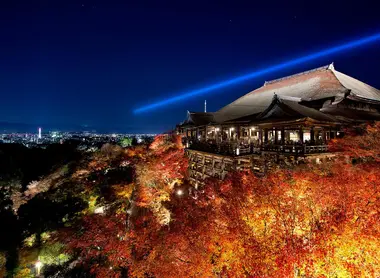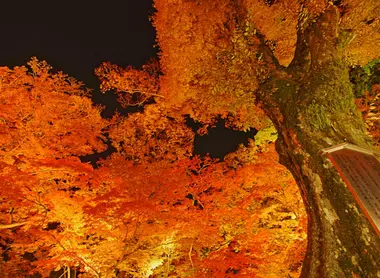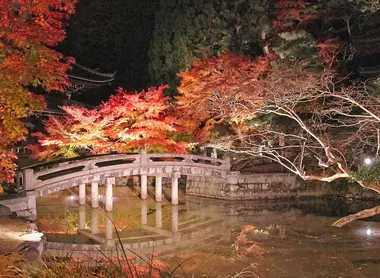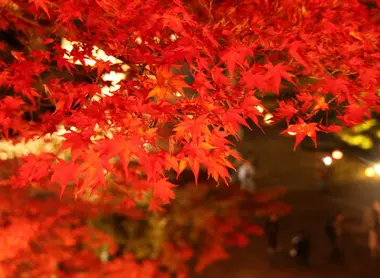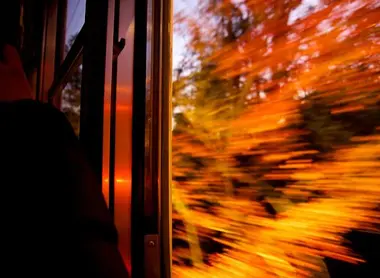 Koyo in the spotlight
If you're visiting Kyoto during the fall, know that you are in the right place at the right time! From the end of October until early December, the former imperial capital lights up to reveal its most beautiful red and gold hues.
Koyo (red leaves) and its illuminations are a key event of the autumn season in Japan, including in Kyoto. From Kiyomizudera to Mount Takao via the Eizan Dentetsu train, here is our selection of lighting displays to best admire the momiji (maple) colors.
The illuminations of this iconic temple in Kyoto acts like a beacon on the slopes of Higashiyama. If you're not afraid of the crowds, come and contemplate the thousands of bright red maples from the enclosure on the wooden platforms. From 18:00 to 21:00; 400 yen entry.
From sunset until 20:00, come and see the famous Shinto shrine, which has been revered for over a millennium in honor of the god of literature and the arts. Take the opportunity to visit the maple garden, open especially for the fall. Garden admission: 700 yen.
Up the steps of a great stone staircase leading to the mausoleum of this Buddhist temple, admire the panorama of the city and the illuminated foliage, from 17:30 to 21:30. The yuzen garden also offers a resplendent view.
Mount Takao
Moving a few kilometers northwest of the city, discover Mount Takao. Due to the higher altitude, it's here that the leaves first turn red in the region, towards the latter half of October. There are maples aplenty, particularly at Shigetsu Takao and bridges. Also admire the carpet of red leaves scattered on the path to Jingo-ji Temple, which is illuminated from 17:00 to 19:00. Admission: 800 yen.
The Tunnel Momiji line Eizan Dentetsu
Would you like to enjoy the autumn illuminations from the train? Between the stations of Ichihara and Ninose, north of Kyoto, there is an impressive line of momiji (maple trees), and from sunset until 21:00, the train driver along this route slows down on purpose near this scarlet "tunnel" and turns off the lights of the train, offering passengers the opportunity to enjoy the illuminated trees through the windows. At Demachiyanagi station, northeast of the Imperial Palace, take the Eizan Dentetsu train towards Kurama. One way: 25 min, 380 yen.
We end our momijigari (hunt for autumn colors) with the famous temple of Gion, illuminated at dusk. Don't miss the bamboo forest and the panorama of maple trees reflected in the waters of the Garyuchi basin. 600 yen entry.
Discover yet more places of contemplation for Koyo in Kyoto.
All the themes of the city