Legoland Japan Nagoya
Legoland Japan, Nagoya レゴランド・ジャパン
Introduction
Legoland Japan in the Nagoya Port area of Nagoya is part of the worldwide Legoland franchise of theme parks and the first such to open in Japan.
Legoland Japan is a popular tourist attraction in Nagoya and part of the redevelopment of the Kinjofuto district, an area of reclaimed land which also includes the Port Messe Nagoya Convention Center and the nearby SCMAGLEV and Railway Park.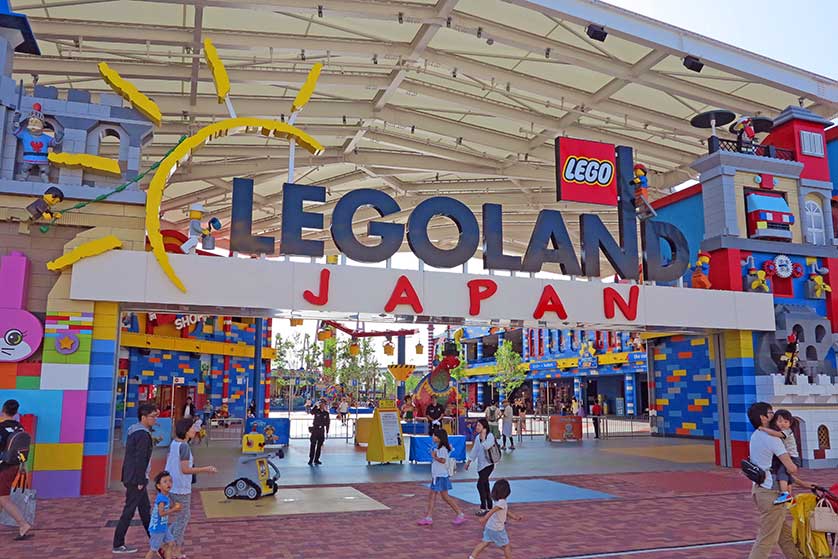 Legoland Japan, Nagoya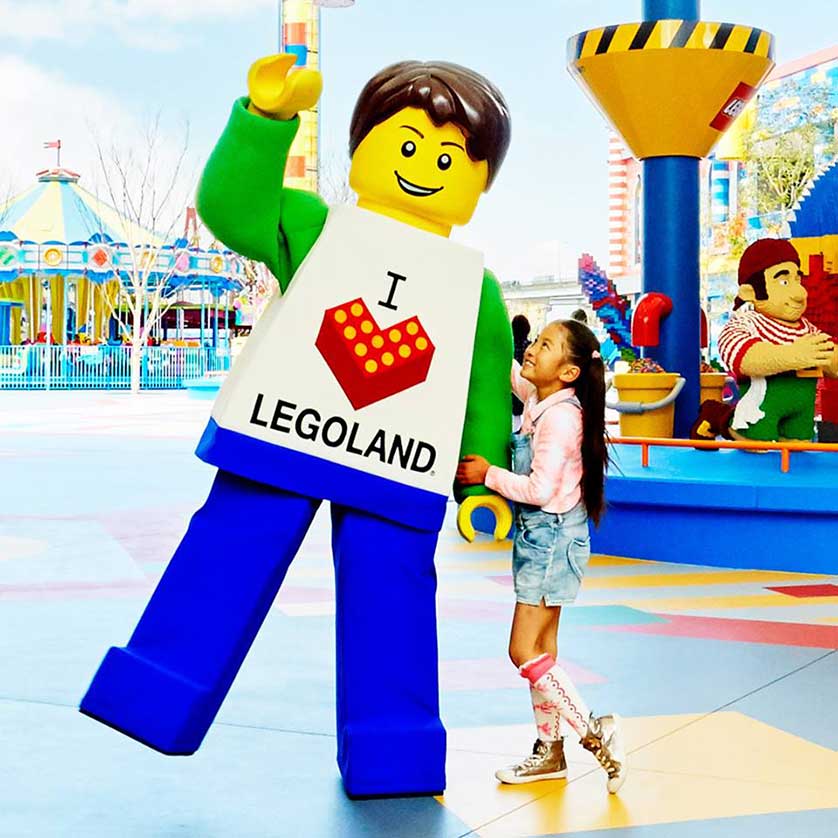 Legoland Japan, Nagoya © Legoland Japan
Legoland Japan opened in April 2017. It is part of the UK franchise of Legoland theme parks based on the popular Danish building brick for kids.
The very first Legoland opened in Denmark in 1968 and there are now Legolands in the UK, Germany, Dubai, the USA (California, Florida) and Malaysia. Future Legolands are planned for Shanghai, Korea and New York.
Legoland Japan appeals to children especially in the 3-12 age group. A Legoland Hotel and a Sea Life aquarium are under construction and will open in 2018.
Legoland Hotel, Nagoya, Japan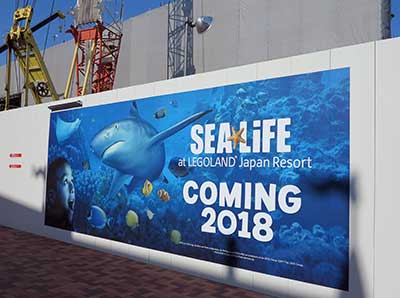 Sealife, Legoland Japan, Nagoya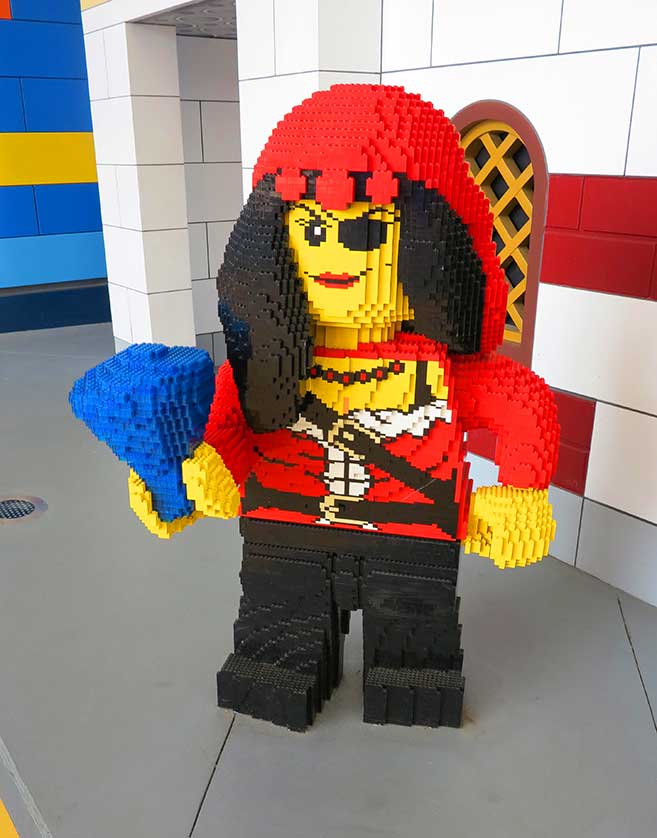 Legoland Japan, Nagoya
Legoland Japan Categories
Legoland Japan has various sections ("categories"). These are Factory, Bricktopia, Adventure, Knight's Kingdom, Pirate Shores, Miniland and Lego® City.
The Factory explains how Lego bricks are produced and kids receive a souvenir Lego brick after the tour.
Bricktopia has various rides including a Lego carousel and train.
Adventure is Egyptian-themed with rides and games.
Knight's Kingdom has a mini-roller coaster and other rides in a medieval-themed setting.
Pirate Shores let's kids shoot mini water cannon and play on pirate ships and galleons in this pirate-themed section.
Miniland has 10 locations in Japan including Tokyo, Osaka, Kyoto and Nagoya recreated in miniature Lego bricks.
Lego® City has the most activities with multiple rides including boats and electric cars, and kids can enjoy playing as police and fire fighters.
Visitors can also enjoy several restaurants, a 4-D theater and a number of differently-themed Lego shops.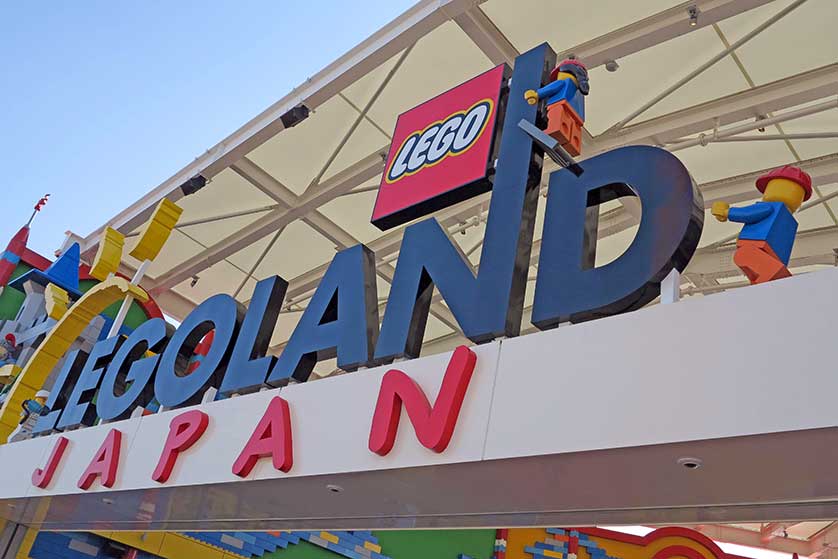 Legoland Japan, Nagoya
Non-stop Aonami Line Train in Legoland Livery, Aichi, Japan
Legoland Japan Access
Legoland Japan (legoland.jp)
2-2-1 Kinjofuto
Minato-ku
Nagoya, Aichi 455-8605
Legoland Japan is within easy walking distance of Kinjofuto Station on the Aonami Line from Nagoya Station. As well as the normal Aonami Line trains that stop at every station there are 6 non-stop trains a day on weekends to and from Kinjofuto Station from Nagoya Station, which take around 15-20 minutes. The normal train takes 24 minutes.
Non-stop trains for Legoland leave Nagoya Station on Saturday and Sunday at 8.12 am, 8.57 am, 9.12 am, 9.56 am, 10.12 am and 10.26 am. From Kinjofuto Station non-stop departures are at 4.40 pm, 5.10 pm, 5.40 pm, 6.21pm, 6.50 pm and 7.42 pm.
*This is a special timetable that is liable to change on a monthly basis.
Hours: Generally 10 am-6 pm; but opening hours vary from 10 am-5 pm or 10 am-7 pm. Check the official website for days when Legoland is closed.
Admission: 6,900 yen for adults; 5,300 for children aged 3-12.
There are various passes available online from the Legoland Japan site (see above) or 7-Eleven convenience stores. At time of writing these are:
Family 1Day Pass for 4 people (a set of four 1Day Passes)
Pre-booked 2-6 days prior to visit: 19,600 yen
Pre-booked 7 days prior to visit: 18,300 yen
Family 1Day Pass for 3 people (a set of three 1Day Passes)
Pre-booked 2-6 days prior to visit: 15,600 yen
Pre-booked 7 days prior to visit: 14,700 yen
Annual Passes are 17,300 yen for adults and 13,300 yen for kids 3-12 and represent the best value for repeat visitors.
* These passes are only available in advance and not at the entrance gate.
Accommodation
If you are staying at the theme park then the four star Legoland Japan Hotel right at Legoland is the place to be. There is a buffet breakfast, a variety of themed rooms, plus 24-hour front desk, a children's entertainment area and pool.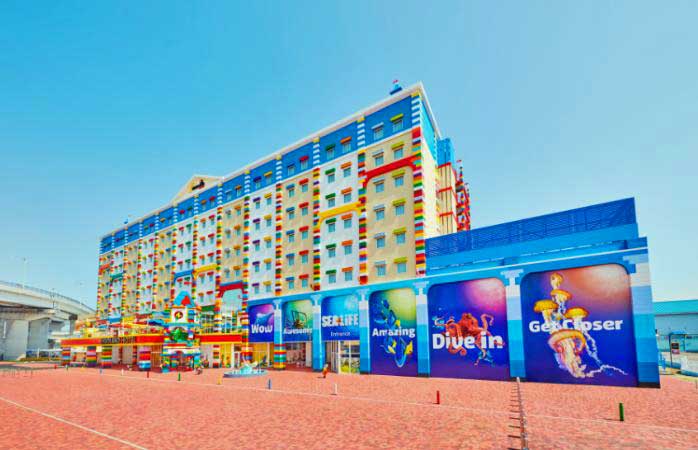 The four star Legoland Japan Hotel, Nagoya, Aichi Prefecture
Legoland Japan Map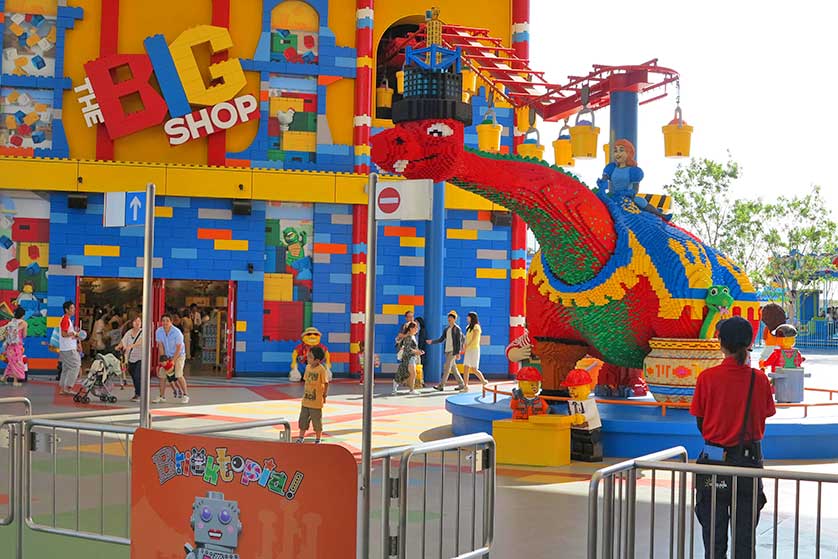 Legoland Japan, Aichi, Japan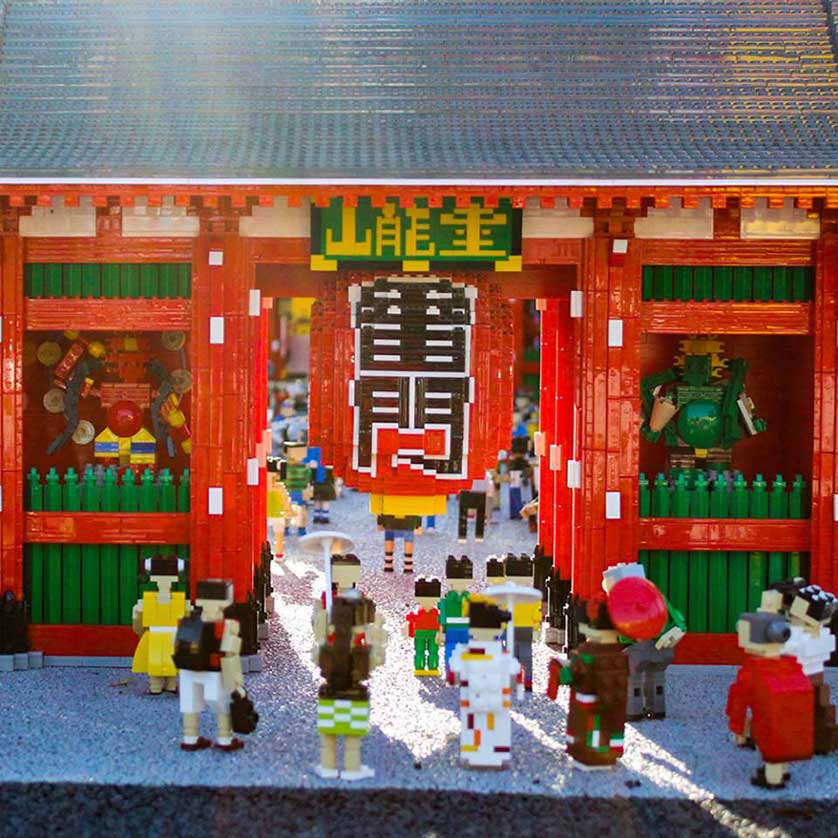 Miniland, Legoland Japan, Nagoya © Legoland Japan
Legoland Japan in the Kinjofuto area of Nagoya Port is the first Legoland theme park to open in Japan. Legoland consists of the theme park plus Legoland Hotel and the Sealife aquarium.
All the themes of the city