Nagoya Port Guide
Nagoya Port 名古屋港
The port of Nagoya, south of Nagoya Station, on the Meiko Line from Kanayama Station is one of the largest container ports in Japan exporting an average of 5,000 containers a day.
As well as its commercial function, Nagoya Port has been redeveloped as a recreation and amusement area. If you are staying or living in Nagoya, Nagoya Port makes for a half or full day excursion. There is lots to see and do here as well as enjoy the pleasant sea breezes, open spaces, amusement parks, museums and Nagoya Port's main draw the Port of Nagoya Public Aquarium.
Nagoya Port is also a destination for the many cruise ships that visit Japan every year.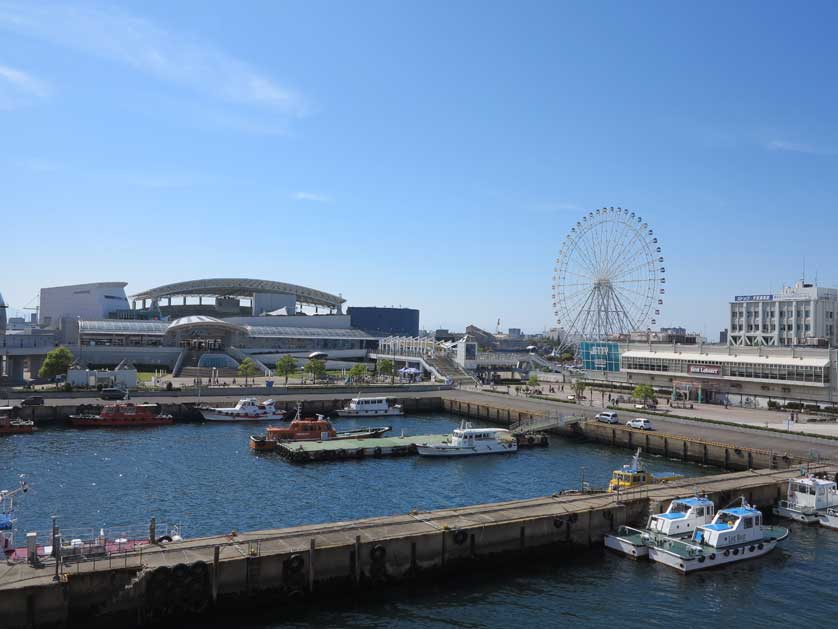 Nagoya Port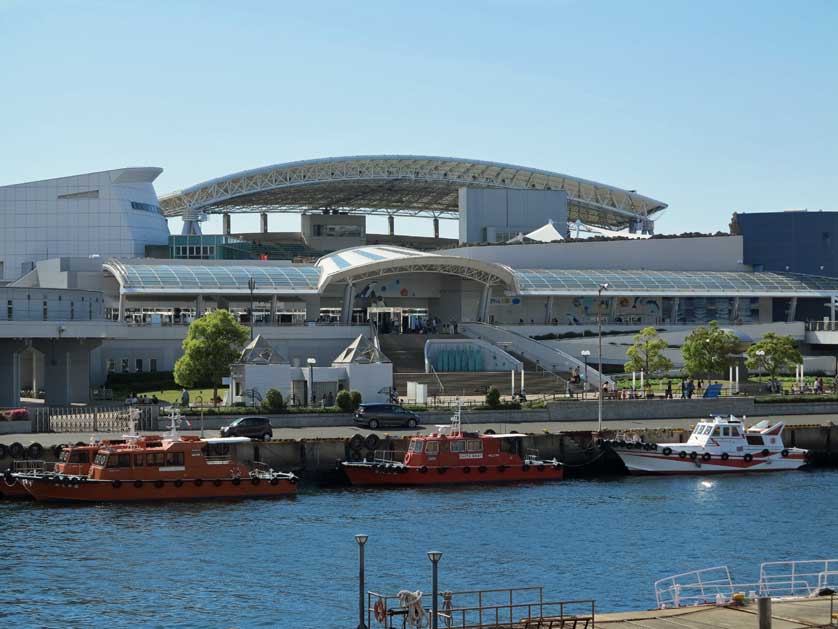 Port of Nagoya Public Aquarium, Nagoya
Nagoya Port Attractions
Nagoya Port's main attraction is the large Port of Nagoya Public Aquarium (Tel: 052 654 7080). Whatever your views on aquariums and especially those in Japan, Nagoya's aquarium is not done on a small scale and consists of two structures: the north and south buildings.
The North Building contains the 3,000 seat Main Pool with dolphin and killer whale performances as well as separate pools for bottlenose dolphins, killer whales and beluga. There is also a Whale Room with whale skeletons and three-dimensional stereoscopic images.
The South Building has galleries and tanks showcasing the marine life of Japan, a deep sea tank, a tropical sea tank, penguins in the Antarctic Marine Life gallery and an Australian Freshwater tank. The South Building of the Port of Nagoya Public Aquarium also has a Movie Theater with insightful nature videos. Admission to the Port of Nagoya Public Aquarium is 2,000 yen for adults and 500 yen for children under 4 years of age.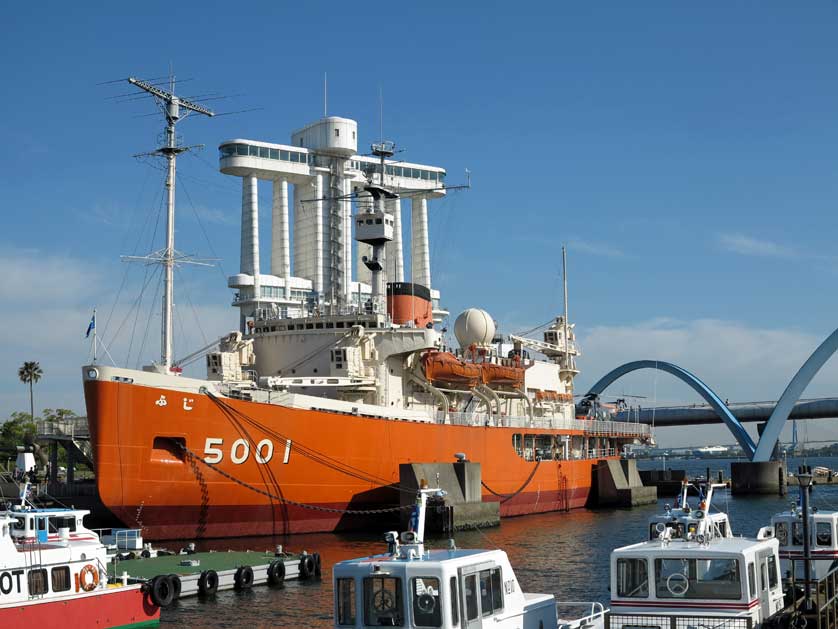 Fuji Antarctic Museum in Nagoya
For a combined ticket of 700 yen, visitors to Nagoya Port can ease their conscience and visit its excellent maritme museums instead. First off is the Fuji Antarctic Museum (Tel: 052 652 1111; closed Monday), which is a visit to the Fuji, a retired Japanese Antarctic survey ship, that traveled to the South Pole from 1965 - 1983. The ship recreates life onboard with mannequins and views of the various rooms on board. Life in Antarctica for the crew is recreated by means of fun video quizzes, dioramas and access to the ship's bridge. On deck is the ship's Sikorsky Sea King helicopter.
In Fuji Hiroba, the small park in front of the ship, is the Fuji's huge propeller and anchor, a snow vehicle and a statue dedicated to Taro and Jiro, two of the team's sled dogs in the 1950's.
South towards the water is the futuristic Nagoya Port Building which contains the Nagoya Maritime Museum (Tel: 052 652 1111; closed Monday) and an Observation Deck with amazing views out to sea as well as inland back to Nagoya Station and its skyscrapers on the 7th floor.
The Nagoya Maritime Museum outlines the history of Nagoya Port and its present functions as a massive container port. Have fun operating a crane, firing a ship's cannon, trying on sailors' uniforms and admiring a great collection of ships in a bottle and wooden ships' models.
Sea Train Land (Tel: 052 661 1520) is an amusement park offering a giant ferris wheel with 15 minute rides, Merry-Go-Rounds, Coasters, Zombie Panic, Battle Fire and a Family Coaster.
The Jetty is a restaurant and shopping offering a food court with a McDonalds, Thai Food, ramen, curry, noodles, box lunches (bento), other Japanese food outlets as well as souvenir stores and a game center.
There are lots of open spaces at Nagoya Port including the Garden Pier People's Park, the Shiokaze Plaza and the Karakuri Plaza outside the Port of Nagoya Public Aquarium.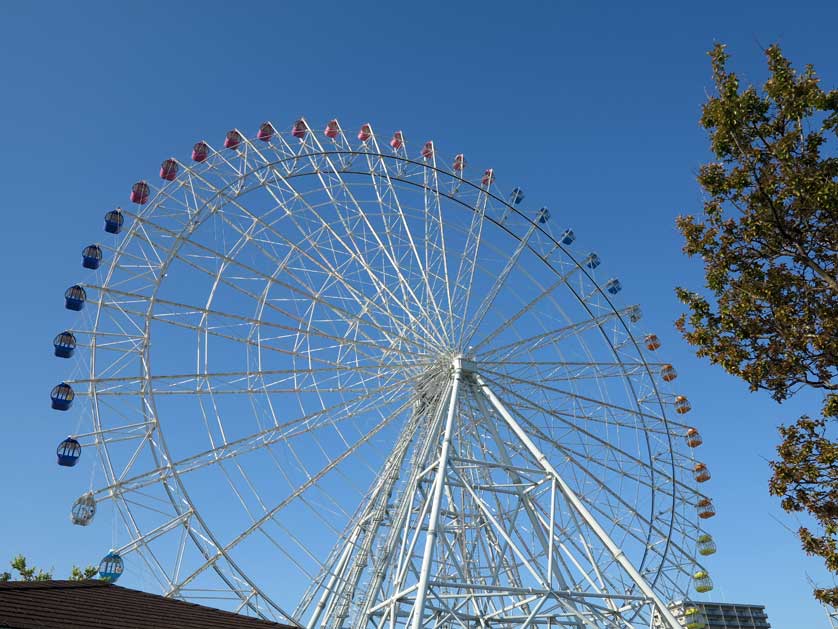 Sea Train Land, Nagoya Port, Nagoya
Nagoya Port Transport - Getting to Nagoya Port
Access to Nagoya Port on the Nagoya subway system is on the Meiko Line from Kanayama and Sakae stations. From Nagoya Station take the Higashiyama Line to Sakae and change. National Highway 23 runs close to the area. There are water buses on weekends and national holidays to SCMAGLEV and Railway Park (25 minutes) and short boat rides to the Blue Bonnet Nagoya Port Wildflower Garden (closed on Monday).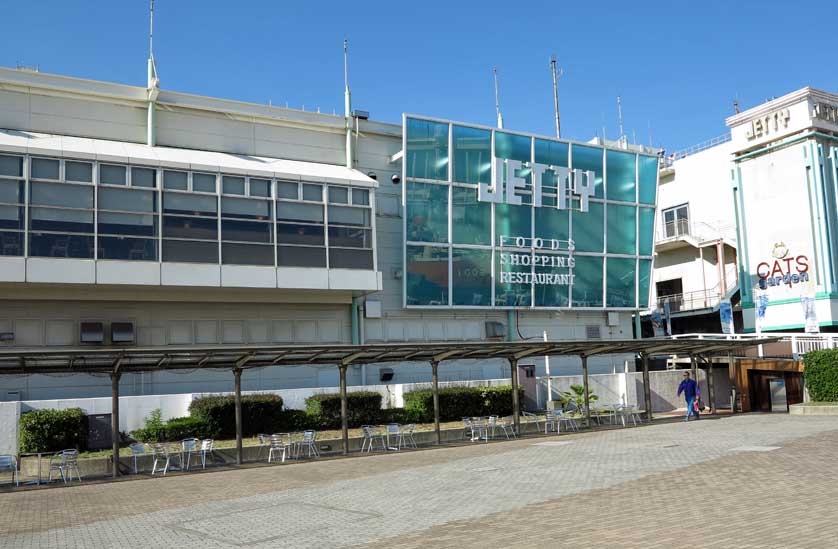 Jetty Food Court & Shopping Complex, Nagoya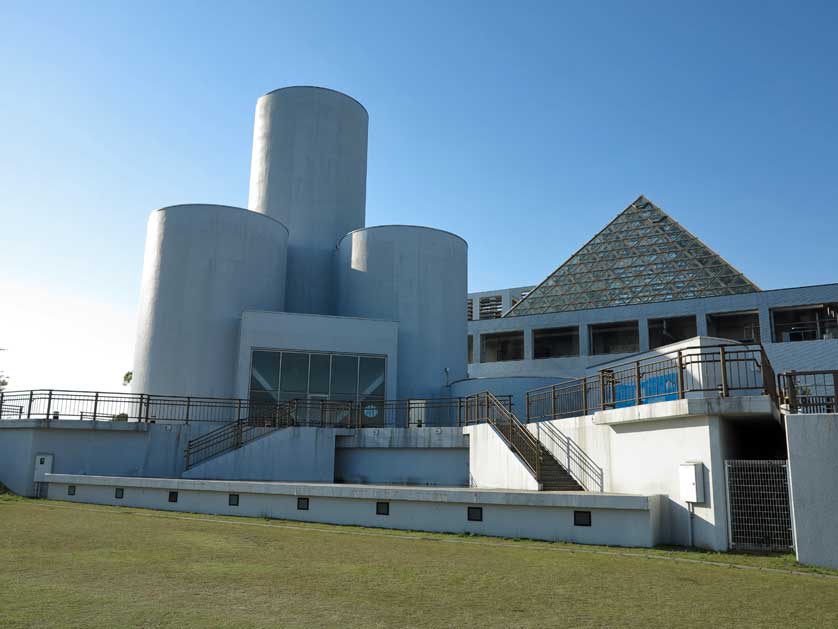 Nagoya Port's Open Spaces
Nagoya Hotels
Visitors to Nagoya can choose from the Hilton Nagoya, popular with international visitors the Nagoya Kanko Hotel, a deluxe five-star hotel, the Hamilton Hotel Black, Nagoya Rich Hotel Nishiki (formerly Green Hotel), Fushimi Montblanc Hotel and the 3-star Nagoya Grace Inn with complimentary breakfast.
Related Nagoya Resources
Nagoya attractions listing
Sakae Guide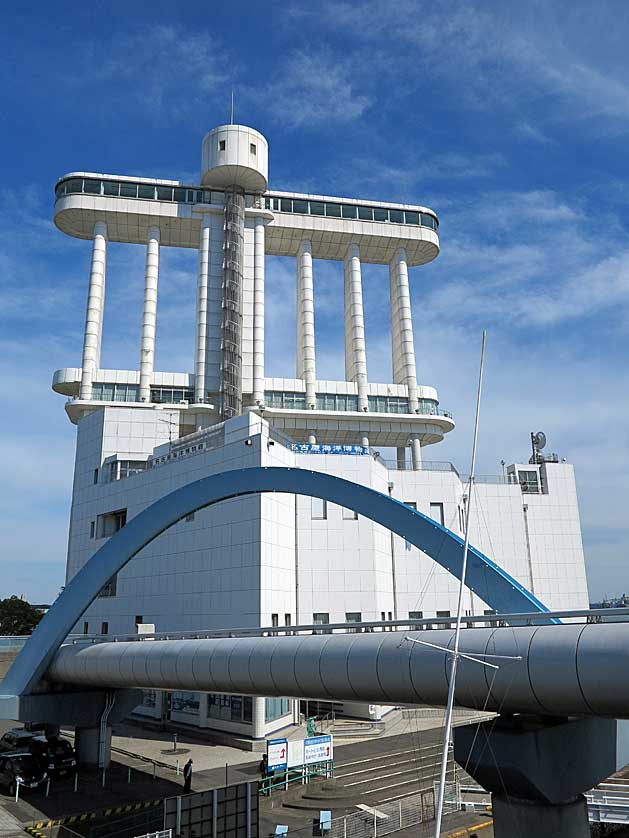 Nagoya Port Building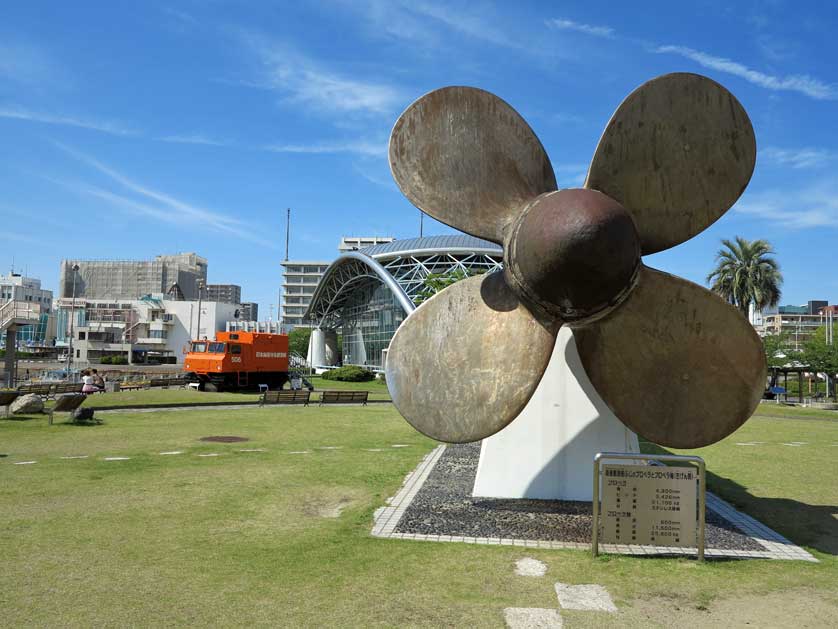 Fuji's huge propeller and anchor, Nagoya Port
Nagoya Port Map
Book Hotel Accommodation in Nagoya
Nagoya Port: read a guide to Nagoya Port including the Nagoya Aquarium, the Nagoya Maritime Museum and Sea Train Land amusement park.
All the themes of the city