Nagoya Zoo & Botanical Garden
Nagoya Zoo & Botanical Garden: read a guide to Nagoya Zoo & Botanical Garden, a vast expanse of fun, green space in Higashiyama Koen (Higashiyama Park), Nagoya.
Nagoya Zoo & Botanical Garden 東山動植物園
Both Nagoya Zoo and Nagoya Botanical Gardens are located in Higashiyama Park in the west of Nagoya close to Motoyama and a little south of Heiwa Koen (Peace Park). A visit to Nagoya Zoo and the adjacent Botanical Gardens can be a fun half-day or full-day excursion.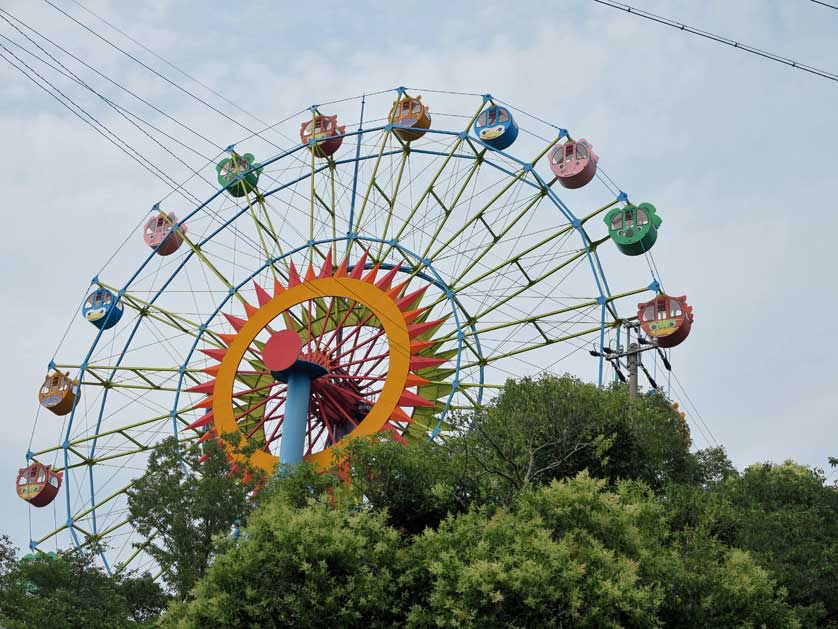 The Giant Ferris Wheel at Nagoya Zoo
Nagoya Zoo
Nagoya Zoo dates from 1937 and is one of the largest zoos in Japan and the most popular zoo in Japan after Ueno Zoo in Tokyo.
Nagoya Zoo is set in Higashiyama Park, adjacent to Nagoya Botanical Gardens and includes an Amusement Park and Higashiyama Sky Tower.
Nagoya Zoo has a new elephant house for its Asian and African elephants and has over 100 species of animals including bison, hippos, rhinos, lions, tigers, leopards, chimpanzees, orangutans, gorillas, giraffes, polar bears, seals, zebras, kangaroos, wolves, flamingos and penguins.
Japan's wildlife is represented by black bears, the larger brown bears from Hokkaido, the Japanese serow, tanuki and various reptiles, fish and amphibians in the interesting Medaka World and Vivarium.
Medaka World displays animals associated with Japan's rice growing culture, especially the medaka, a fish found in rice paddies across japan and the rest of Asia. The Vivarium has a well-presented collection of alligators, snakes, crocodiles, frogs and turtles.
On Sundays, selected participants can assist in feeding certain of the animals. Visitors with children can enjoy the Children's Zoo, rides on the Sky View Train (extra 500 yen) and the various attractions - roller coaster, koala train, merry-go-rounds - and Giant Ferris Wheel of the Amusement Park.
Nagoya Zoo hit the headlines in 2015 when one of its gorillas Shabani was labeled ikemen or "good-looking" and drew a host of female admirers.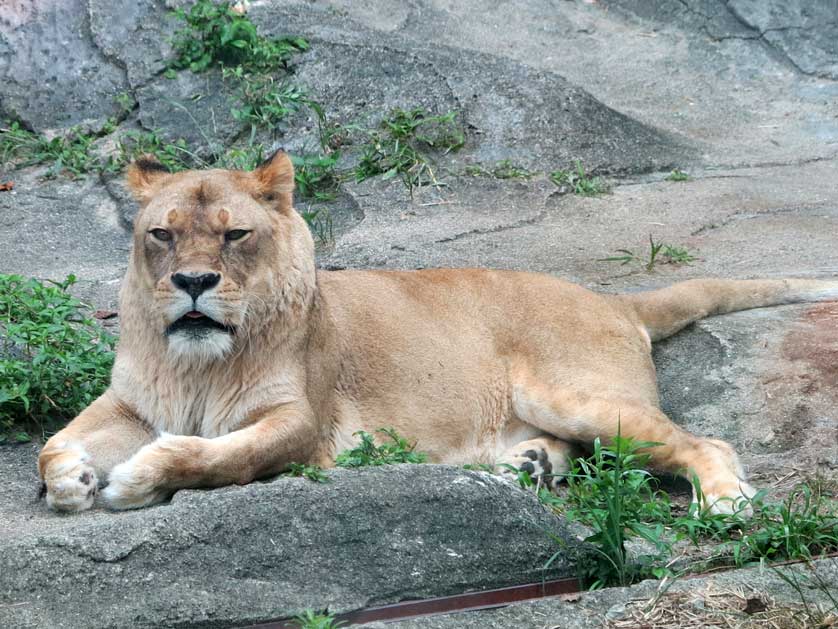 Lion, Nagoya Zoo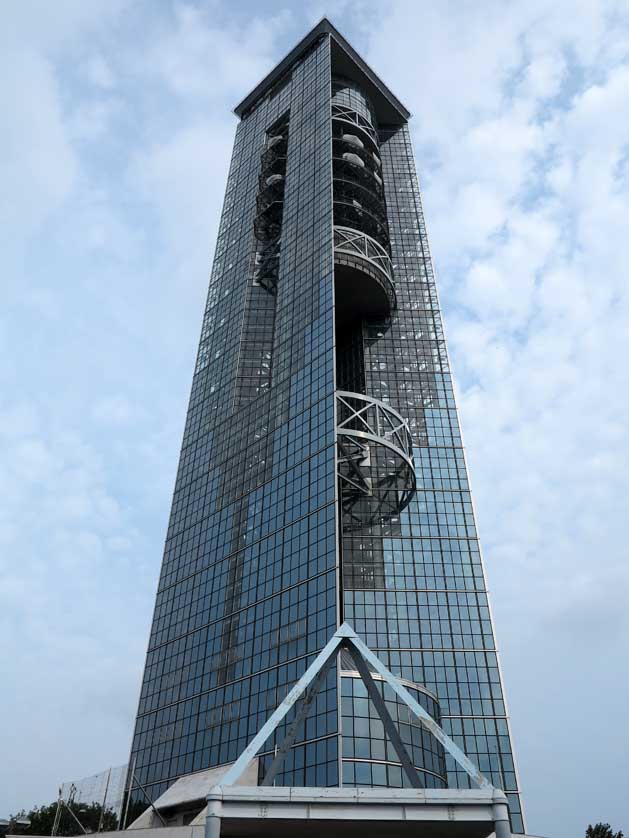 Higashiyama Sky Tower has views over Higashiyama Koen
Nagoya Botanical Garden
Nagoya Botanical Garden is a very large expanse of green space with many interesting and diverse features. Besides the western style greenhouses, the Western Garden and Rose Garden, much of the garden is dedicated to Japanese and Asian environments.
These include Yayuen, a delightful pond with reeds and irises, a reconstructed Gassho-style house, found in Shirakawa-go in Gifu Prefecture, the gate of a former samurai house, a Tokai Model Forest and Tokai Flora Preservation Garden. (Tokai "East Sea" is the geographical area in which Nagoya is located).
In addition Nagoya's Botanical Garden boasts an indigenous Chinese flora woodland, a corridor of cherry trees and an ornamental flower garden. The garden really is a delight to stroll in any season.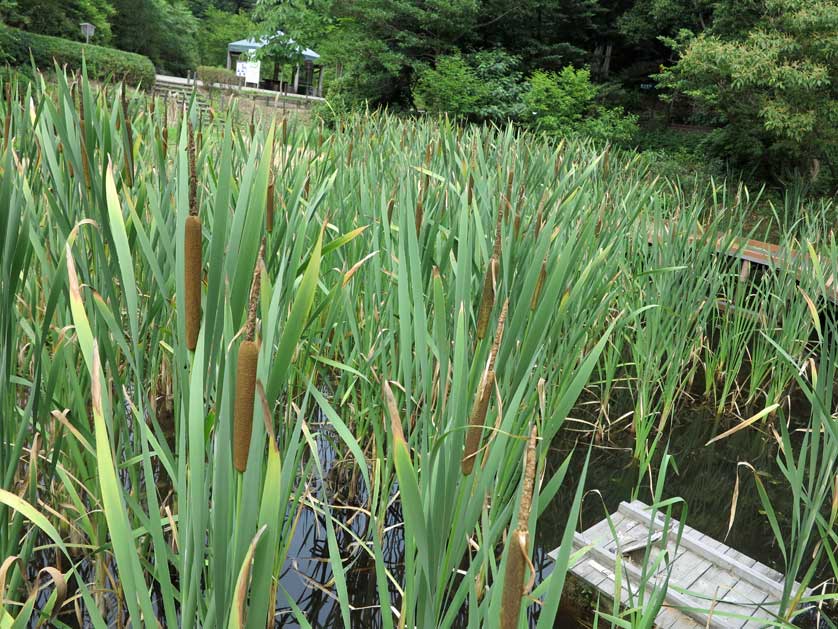 Nagoya Botanical Garden, Higashiyama Koen, Chikusa-ku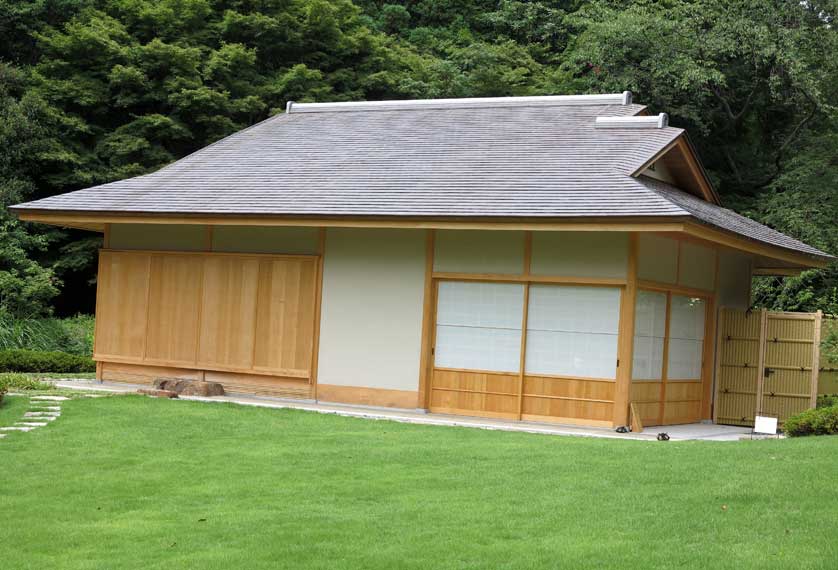 Yayuen, Nagoya Botanical Garden, Higashiyama Koen
Access - how to get to Nagoya Zoo & Botanical Garden
Nagoya Zoo3-70 Higashiyama Motomachi
Chikusa-kuNagoya464-0804
Tel: 052 782 2111
Hours: 9 am-4.50 pm
Admission: 500 yen; 640 yen with Higashiyama Sky Tower; annual pass 2,000 yen.
From Higashiyama Koen Station on the Higashiyama Line of the Nagoya subway the North Park Area and Amusement Park of the zoo is a three minute walk. The Botanical garden is more conveniently reached by a seven minute walk from Hoshigaoka Station (the next stop on the Higashiyama Line traveling east).
There is parking available for over 1,000 cars. From the Tomei Expressway exit at Nagoya IC, from the Nagoya Expressway exit at the Yotsuya IC and from the Higashi-Meihan exit at the Kamiyashiro IC.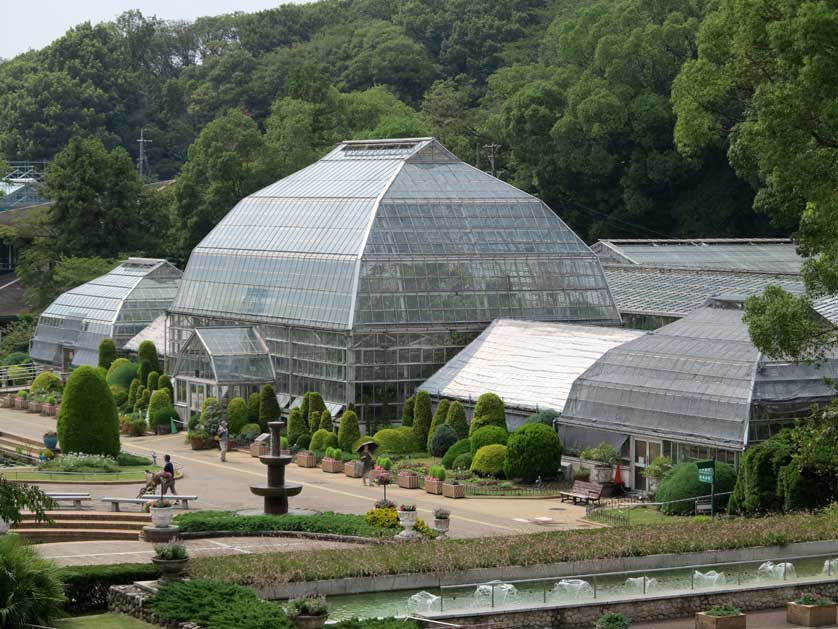 Greenhouses, Nagoya Botanical Garden, Higashiyama Koen

Book Hotel Accommodation in Nagoya Japan Near Nagoya Zoo
All the themes of the city