Blue Sun Beach
Blue Sun Beach in Shinmaiko on the Chita Peninsula is the nearest beach to Nagoya city and popular with windsurfers.
Blue Sun Beach, Shunmaiko ブルーサンビーチ
Blue Sun Beach in Shinmaiko on the east side of the Chita Peninsula south of Nagoya is part of the Shinmaiko Marine Park (新舞子マリンパーク) created in 1999 from landfill.
The 400 meter-long strand of beach was made with fine, white sand brought from Nagasaki Prefecture in Kyushu.
The sea at Shinmaiko is not the clearest due to its proximity to downtown Nagoya and the number of muddy rivers that empty into Ise Bay. There are better places to swim at Chidorigahama Beach in Utsumi farther down the coast and better still on Himakajima Island, Shinojima Island and Sakushima Island off the opposite coast of the Chita Peninsula in Chita Bay. But if you don't want to travel far from Nagoya city, Blue Sun Beach can be a fun day and it gets very popular in high season in August.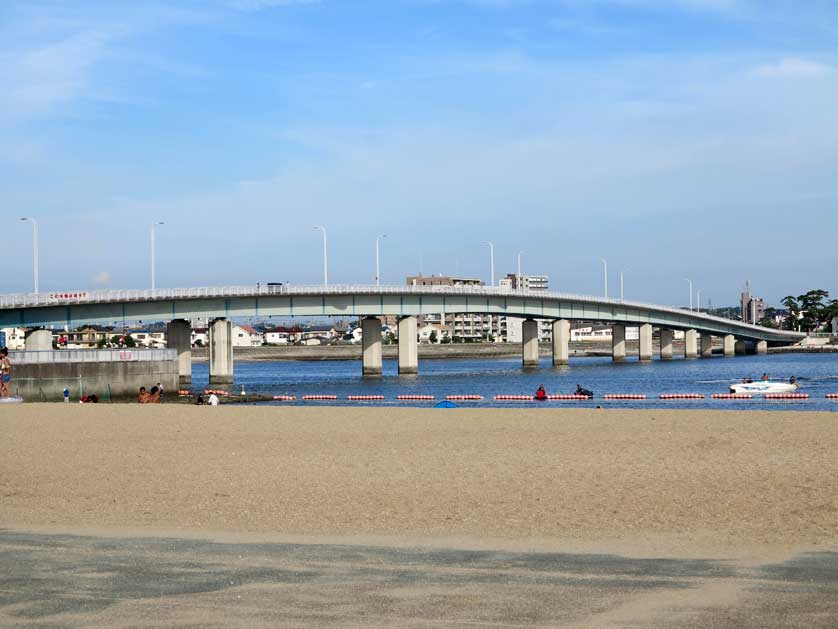 Blue Sun Beach, Shinmaiko, Nagoya

Blue Sun Beach in Shinmaiko, just south of Nagoya, is popular with windsurfers
Blue Sun Beach Facilities
The big plus of Blue Sun Beach is its organization and cleanliness. There are changing rooms, showers, smoking areas, toilets, beach volley ball nets, picnic sections and a pleasant grassy area right behind the beach. There is also a stage where local bands perform.
The sea has a protective boom to separate jet skis from swimmers which is a great idea and very reassuring for parents with children in the water.
Blue Sun Beach is popular with dating couples, young families with kids, Aichi Prefecture's large South American community, walkers, joggers and with scores of anglers who congregate behind the car park on a large concrete promenade.
Blue Sun Beach is also a favorite spot for windsurfers and windsurfing competitions are often held here.
There are also a couple of huge wind turbines on the artificial island.
Blue Sun Beach, Shinmaiko, Nagoya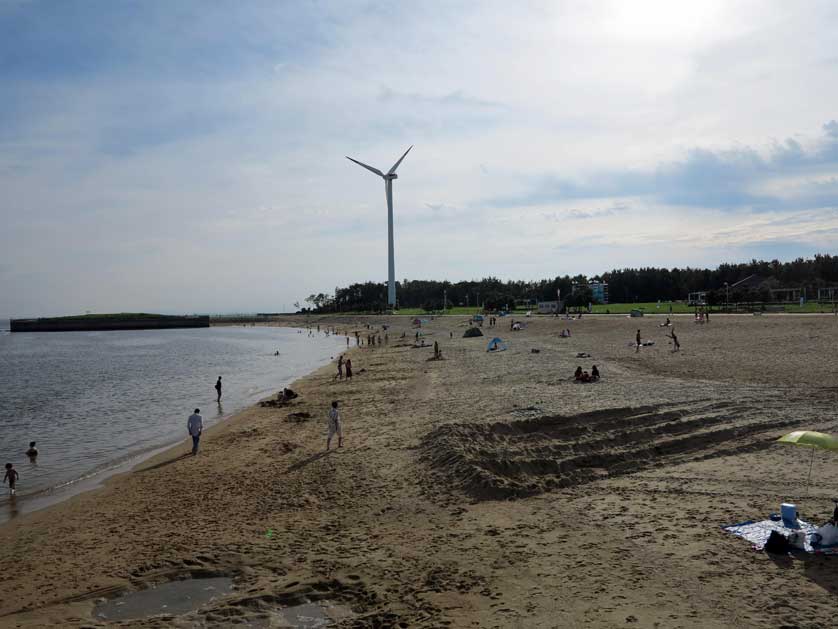 Blue Sun Beach, Shinmaiko, Nagoya
Shinmaiko Transport - Getting to Shinmaiko
From Nagoya Station or Jingu-mae Station take a Semi-express local Meitetsu train on the Tokoname Line heading for Tokoname and Chubu International Airport (Centrair) to Shinmaiko Station, turn left out of the station, then walk about 10 minutes over the bridge to Blue Sun Beach. Journey time from Jingu-mae is 28 minutes by Semi-express train.
If coming by car drive south from Nagoya on National Highway 155 or take the Chita Peninsula Toll Road which goes roughly down the center of the peninsula and exit at the Agui Kita IC, then route 46 heading west.
Parking costs 500 yen from June 13-September 6.
Shinmaiko Marine ParkChita-shi Midori Hamacho 2478-0000
Tel: 0562 56 3980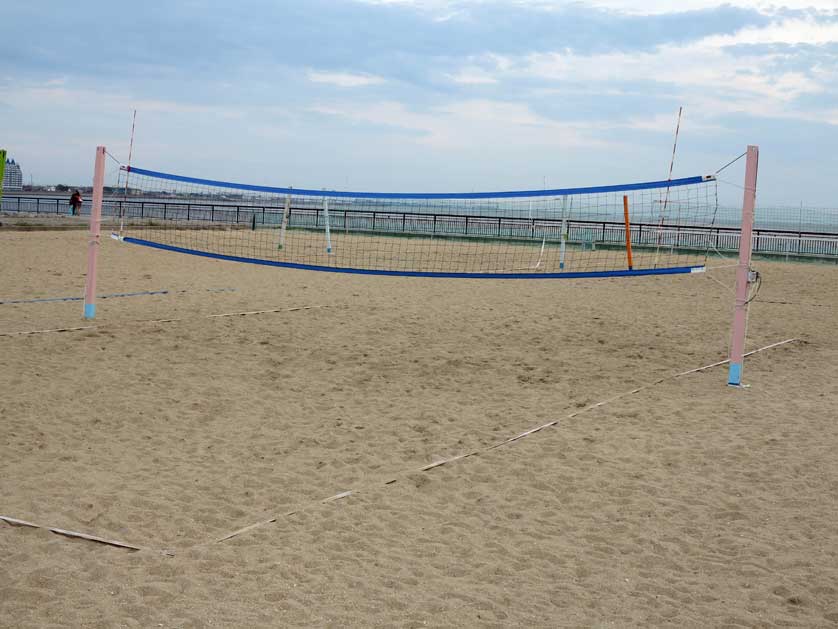 Beach Volleyball, Blue Sun Beach, Shinmaiko, Nagoya
View a map of Nagoya & Central Japan
Related Nagoya Resources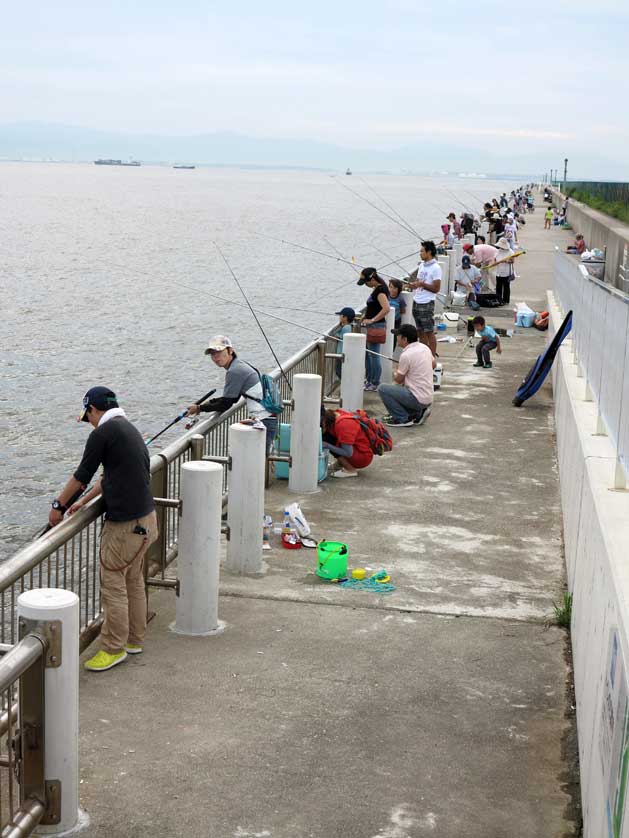 Anglers at Blue Sun Beach, Shinmaiko Marine Park, Shinmaiko, Nagoya

Book Hotel Accommodation in Nagoya
All the themes of the city