Sunshine Sakae
サンシャインサカエ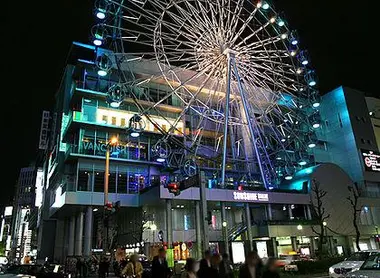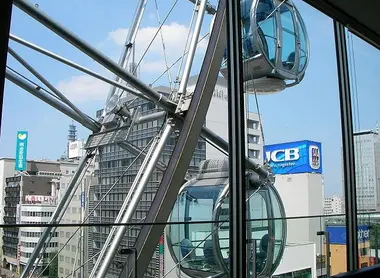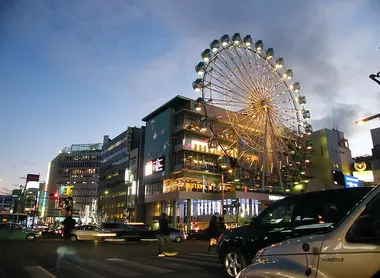 The idols' hangout
Sunshine Sakae shopping mall opened in 2005 in the heart of Nagoya, and is located west of Oasis 21 and the TV Tower.
The six floors and basement of Sunshine Sakae are entirely dedicated to shopping and entertainment. In the basement, the "Grand Canyon" room, hosts concerts of idols (popular performers or musicians).
The group SKE48, the Nagoya version of AKB48, now has its own concert hall on the second floor, and a coffee shop on the fifth.
In the basement you will also find a Pachinko Parlour, Kyoraku, which goes all the way to the ground floor (first floor in Japan). Hardly surprising when one considers that it is in Nagoya that this slot machine game was first created.
You can browse the fourth floor shops, or go up to the fifth or sixth floors, where you will find various cafes, bars and restaurants.
All aboard!
But the main attraction is the ferris wheel, which flanks the façade of Sunshine Sakae. This can be accessed from the third floor of the building. Called Sky Boat, it is 42 meters in diameter and consists of 28 glass gondolas.
A complete ride takes about 15 minutes and allows you to admire the city at your leisure - best done at night when the city is ablaze with thousands of lights and the giant screen of the Sunshine Sakae roof is on, only visible from the top of the Ferris wheel.
Despite its name, Sunshine Sakae is more attractive at night, when illuminated by a multitude of flickering LED lights in the night scenery of Nagoya.
---
Address, timetable & access
All the themes of the city