Toyokuni Shrine Nagoya
Toyokuni Shrine in Nakamura Park in Nagoya was built in 1885 at the birthplace of Hideyoshi Toyotomi and enshrines the spirits of Hideyoshi and his general Kato Kiyomasa.
Toyokuni Shrine, Nakamura Park, Nagoya 名古屋豊国神社中村公園
Toyokuni Shrine, in Nakamura Park in the west of Nagoya, was erected in 1885 to enshrine the spirit of Hideyoshi Toyotomi (1536-1598), who was believed to have been born on the site, and that of his loyal general and cousin Kato Kiyomasa.
Hideyoshi was the second of the great unifiers in the Azuchi-Momoyama Period at the end of the 16th century of Japanese history, along with his predecessor and patron Oda Nobunaga, and the man who followed him to finally unite Japan, Tokugawa Ieyasu.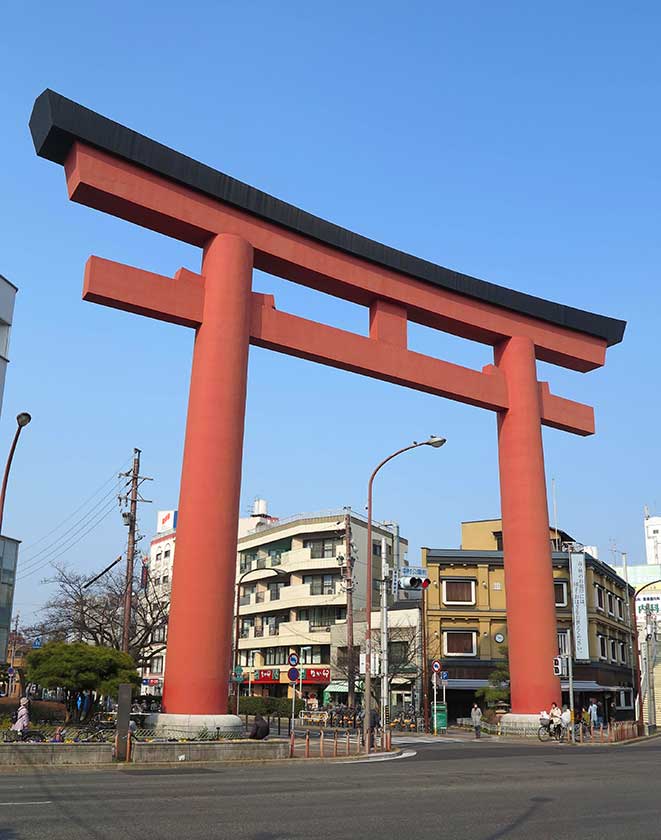 Toyokuni Shrine, Nakamura Koen, Nagoya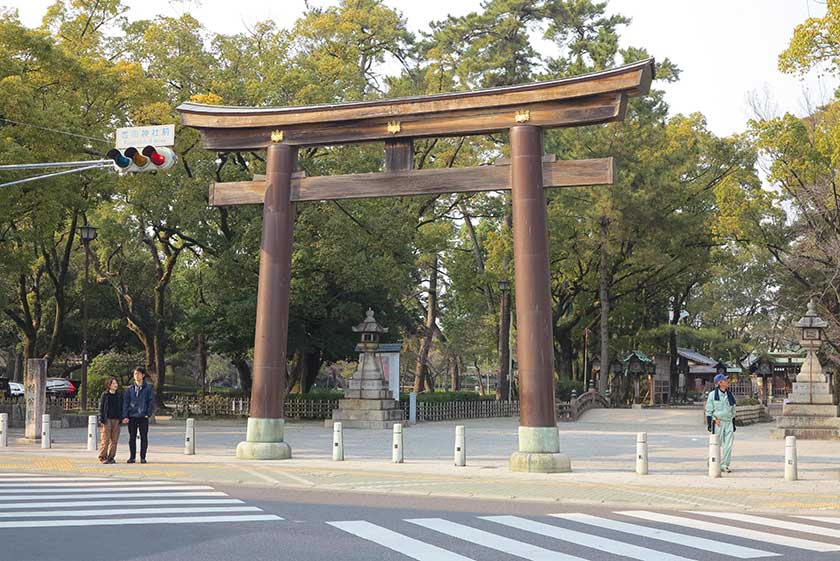 Toyokuni Shrine, Nakamura Koen, Nagoya
Toyokuni Shrine History
Toyokuni Shrine was built in 1885 and includes a giant, 24-meter tall torii gate which is close to the present-day Nakamura Koen subway station. A straight avenue leads down to Nakamura Park and Toyokuni Shrine.
The shrine supposedly brings good fortune for one's career, the "way of tea" - which Hideyoshi was very interested in - and construction of all kinds.
Nakamura Park was established as part of Toyokuni Shrine and was expanded in 1910 with the construction of the Nakamura Park Memorial Museum, a traditional wooden building done in the shoin-zukuri style. The building, a rare example of a surviving, wooden Meiji Period public building was visited by Crown Prince Yoshihito (the future Emperor Taisho) in the year of its construction.
Kato Kiyomasa (1561-1611) is also thought to have been born nearby in what is now Myogyo-ji Temple, just to the east of Nakamura Park. Kiyomasa, the master castle builder of Kumamoto Castle and Nagoya Castle, had the temple reconstructed from wood left over from his work on Nagoya Castle.
Nakamura Koen also contains the interesting Hideyoshi and Kiyomasa Memorial Museum on the second floor of the Nakamura Koen Culture Plaza.
The free museum, above the first floor library, contains armor, war helmets and personal effects of the two great warriors as well as wall panels and videos explaining the history of the period.
Though most of the material is presented only in Japanese, the museum is still interesting for fans of Hideyoshi and Japanese samurai history.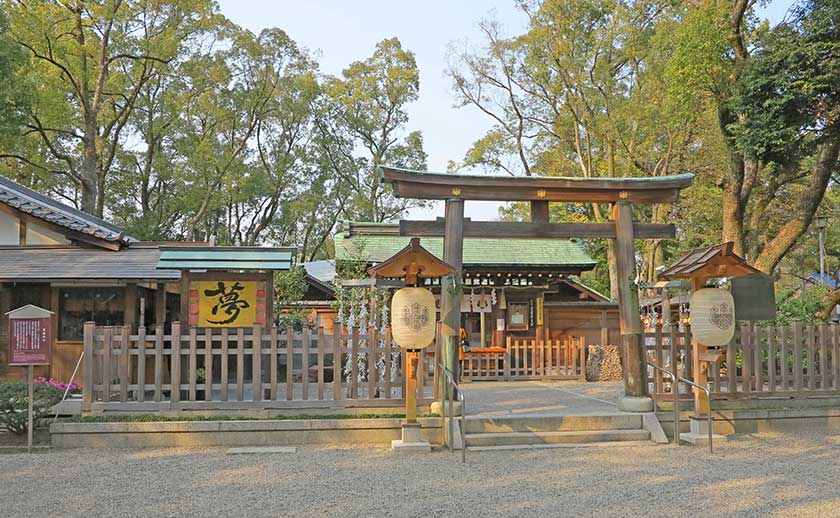 Toyokuni Shrine, Nakamura Koen, Nagoya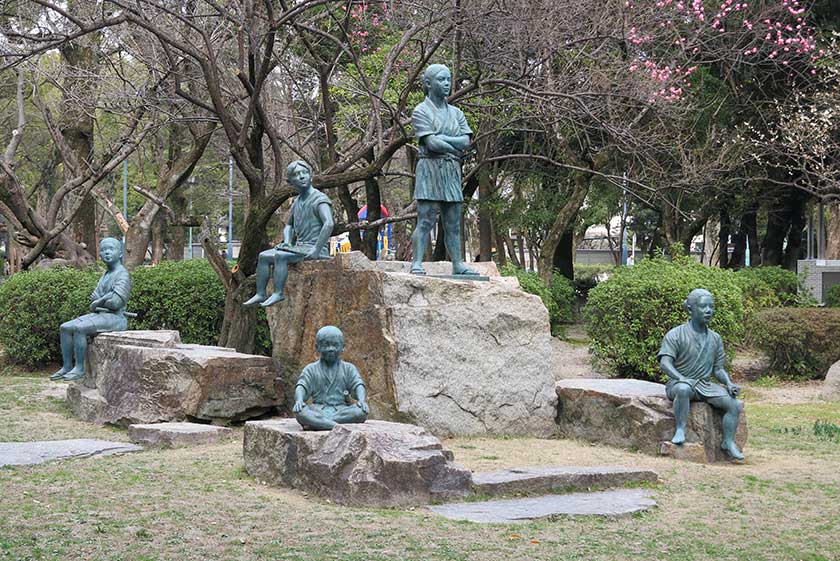 Toyokuni Shrine, Nakamura Koen, Nagoya, Aichi Prefecture
Access - how to get to Toyokuni Shrine in Nagoya
Toyokuni Shrine is located a short walk from Nakamura Koen Station on the Higashiyama Line of the Nagoya subway, four stops from Nagoya Station. Walk through the large torii gate and continue straight on for about 5 minutes
Toyokuni ShrineCha-no-ki-25Nakamura-choNakamura-kuNagoya453-0053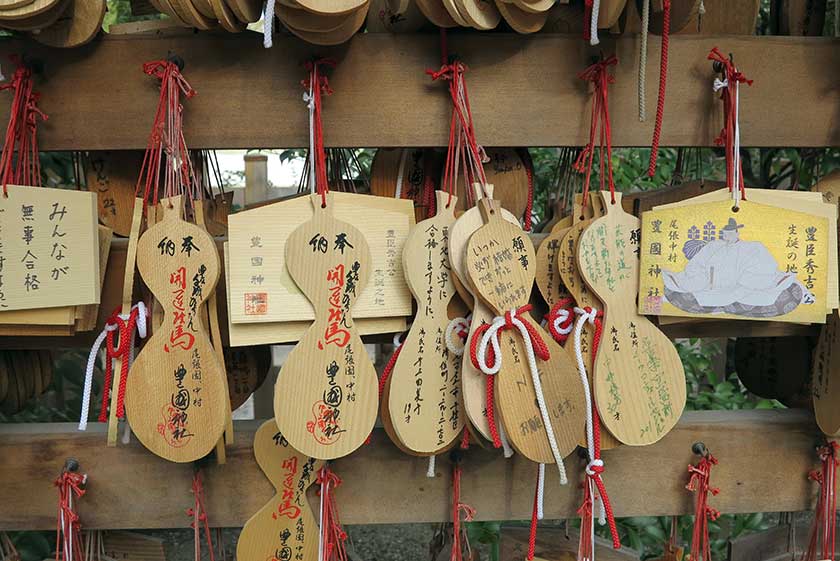 Ema votive plaques in the shape of gourds, which were part of Hideyoshi's crest, Toyokuni Shrine, Nakamura Koen, Nagoya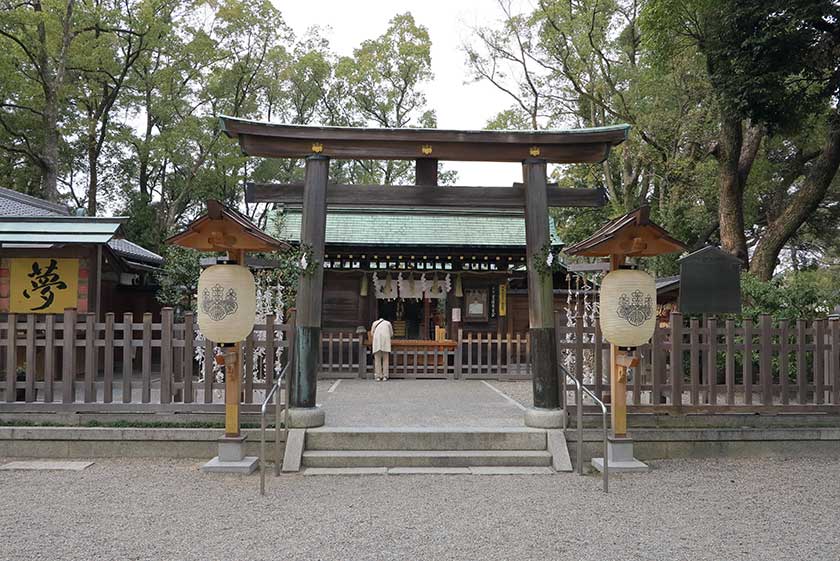 Toyokuni Shrine, Nakamura Koen, Nagoya
All the themes of the city